When it comes to bath bombs, Christmas is my favourite time of year. Not only because a hot bath feels most appropriate when it's freezing cold outside, but also because Lush bring out their Christmas range. As soon as the range comes out, I'm first down to the store to pick a few to liven up my winter bath time routine.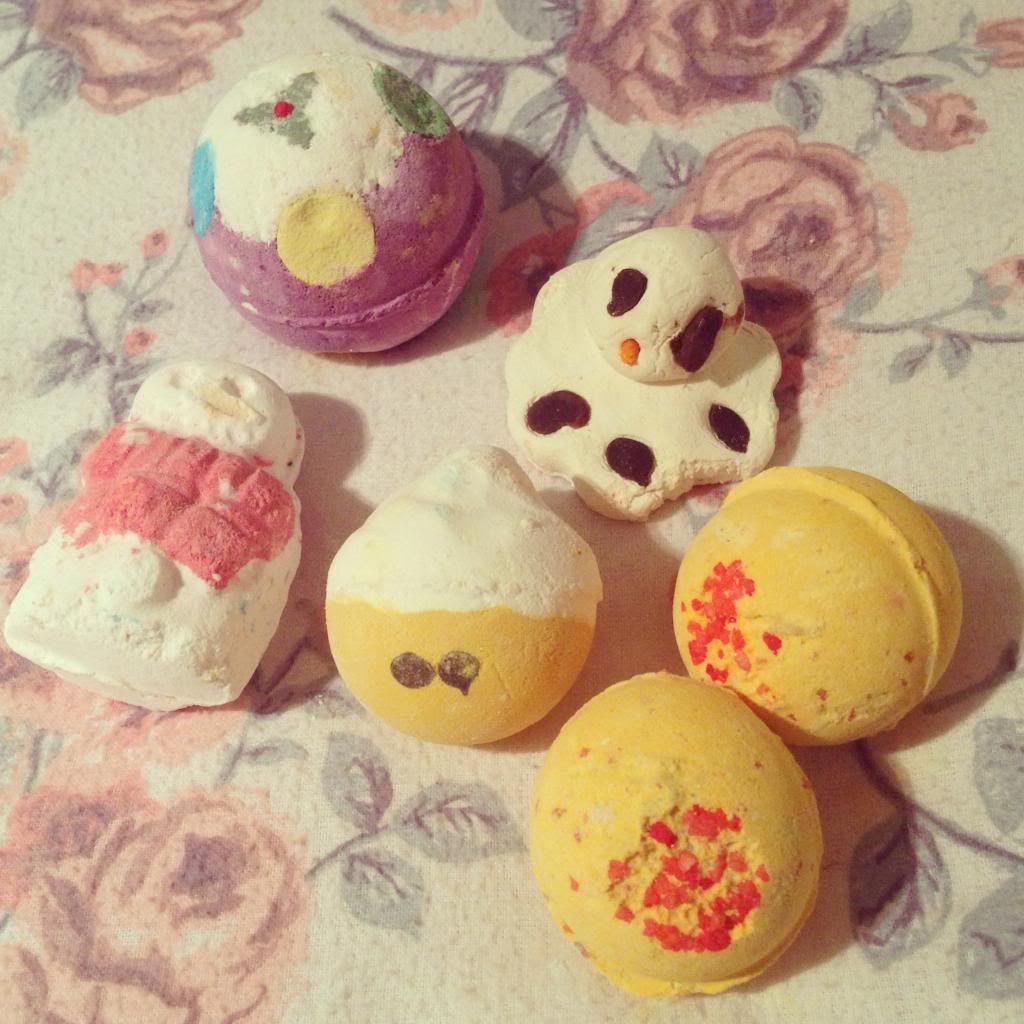 I've not tried this one before, but I immediately picked it up as it shares the same scent as my all time favourite Lush bath bomb - Twilight. Having recently had a makeover, the Lush Pud has a soothing fragrance of lavender oils, ylang ylang and tonka absolute which always makes it perfect for a bed time bath, or generally any time you're looking to wind down and relax.
The Melting Snowman - £2.25
This handsome fellow is the cutest thing to come out of Lush, and although his chocolate eyes are slowly melting away, he was too cute not to buy. He's fragranced with Hot Toddy - a classic Christmas blend containing cinnamon, clove, patchouli and sweet wild orange oils (amongst other deliciousness). He's a luxury bath melt which means he melts into the bath leaving softening cocoa and shea butter behind to soften and moisturise your skin. Dreamy.
Another little bath buddy is Lush's Snowman bath bomb which has a sweet vanilla fragrance and is loaded with cocoa butter which creates a creamy soft bath perfect for moisturising your skin and leaving you beautifully nourished.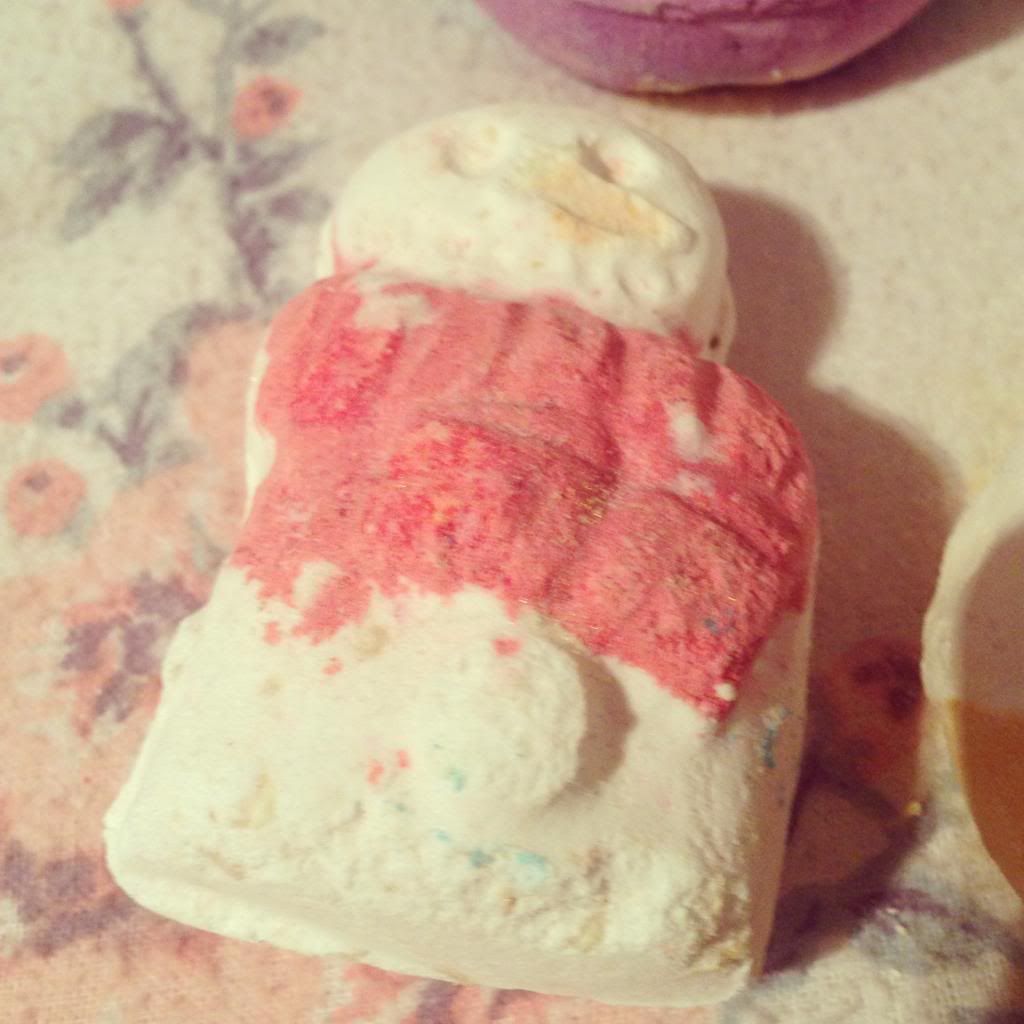 It took me a little while to work out what this little guy was meant to be, but it turns out he's inspired from an Italian Alps apris ski drink made with eggnog, brandy and whipped cream. Those three qualities would usually put me off, but he smells like a lemon meringue pie and good enough to eat. As with the Snowman, he's enriched with cocoa butter to soften your bath water and leave you feeling silky smooth.
Last and by no means least, comes my all time favourite Christmas bath bomb (hence why I got myself two). Cinders is a bomb made of almond oil, sweet orange and cinnamon leaf essential oils to create a spicy festive scent which really helps me feel festive. Added popping candy on the top makes your bath crackle a little which is meant to be akin to the sound of a warming fireside. It's not really, but the concept is good. The smell of this alone is enough to keep me buying it each year, but it's also a super comforting bomb that makes me feel all cosy and relaxed.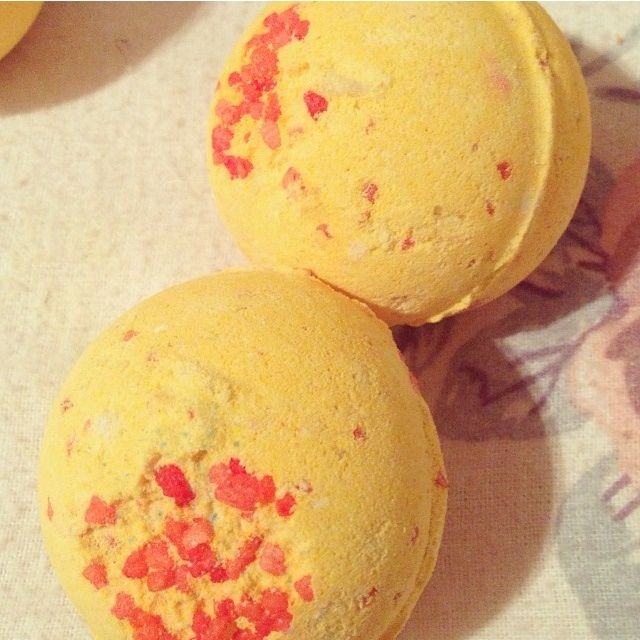 What are your favourite Lush bath bombs?