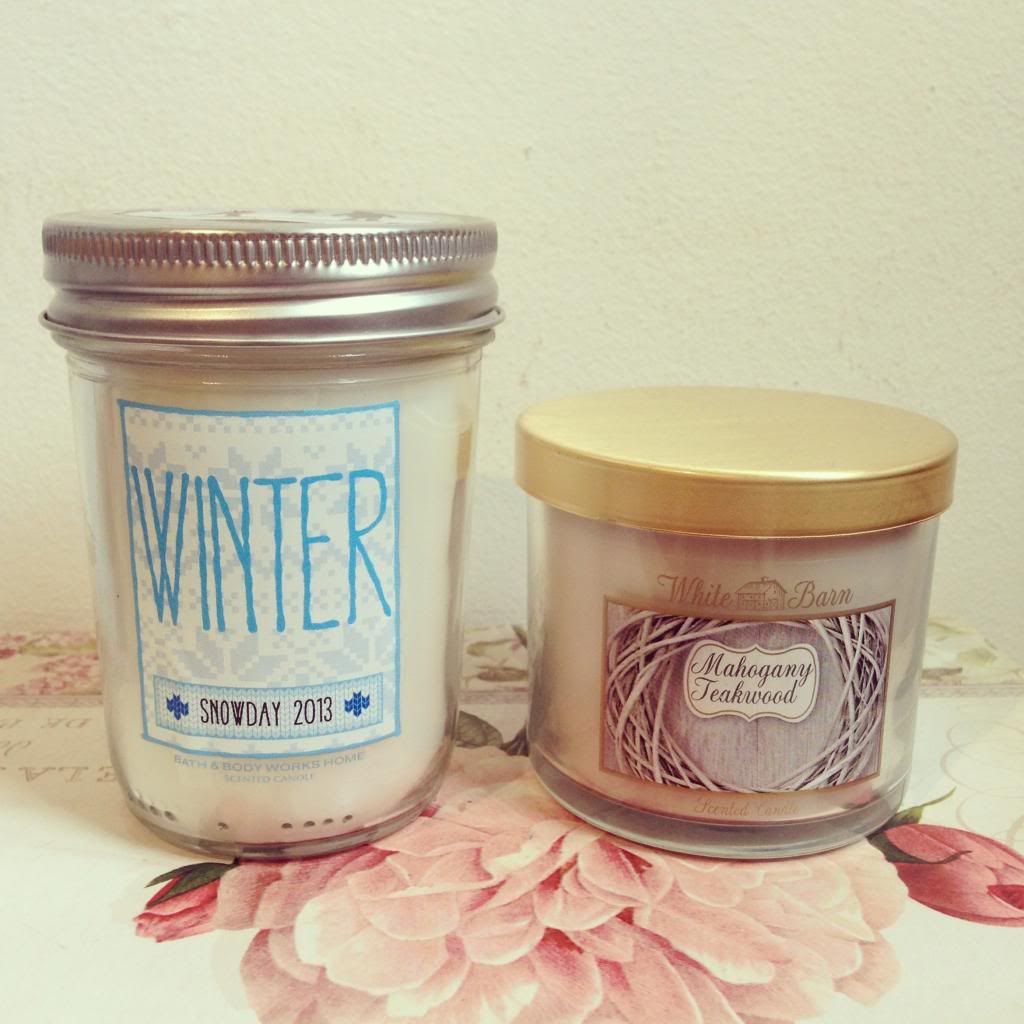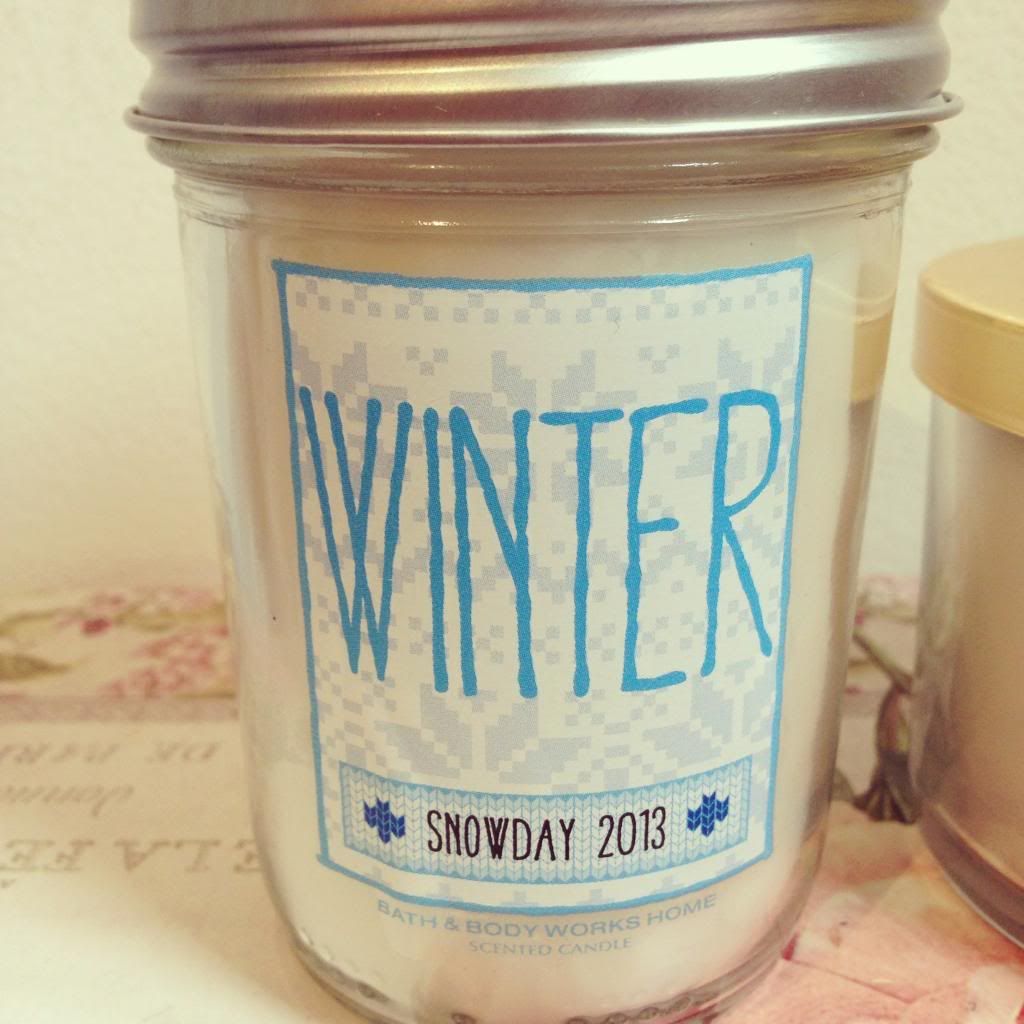 Sitting in a candle lit room is pretty hard to beat, especially when it's cold and wet outside. Although I'm constantly burning candles year round, I've deliberately kept a few winter-themed candles aside to burn throughout December.
My two current favourites are 'Mahogany Teakwood' and 'Winter' from Bath & Body Works. I've spoken about candles from Bath & Body Works before (here), but these two are new scents I've not yet tried, and they are both gorgeous. Mahogany Teakwood smells of cedarwood, oak and mahogany mixed with lavender and geranium which creates a really warming, spicy blend, whilst Winter smells of pine needles, clementine and winter woods. In my opinion, Bath & Body Works have some of the best scents around, they burn so evenly and are really great value for money.
Whilst sadly not available in the UK yet, they are available on eBay (though watch out for those selling with crazy delivery costs). If you love candles as much as I do, then I'd definitely recommend treating yourself to one of these, or doing a last minute order in time for Christmas - you won't regret it.
What are your favourite Christmas candle scents?