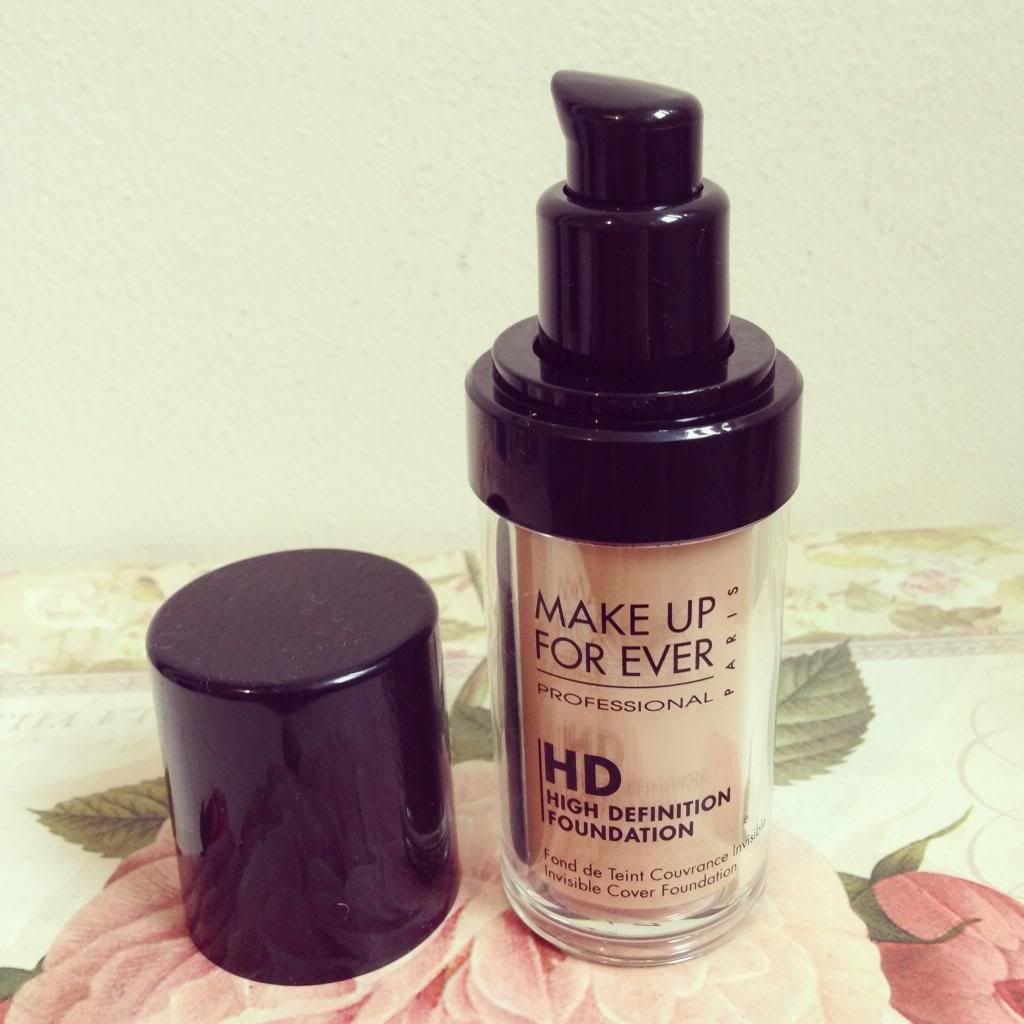 Back in October, I decided to purchase the much coveted Makeup Forever HD Foundation from Sephora - Best. Decision. Ever.
First, a reminder of what I look for in a foundation, as of course everyones wishes are different - so whilst this is a holy grail product for me, it could well be a nightmare for someone else. I like a medium coverage foundation that's buildable and dewy - a matte face is not for me. Other foundations I really like are Bourjois Healthy Mix Serum and NARS Sheer Glow.
MUFE's HD foundation was originally designed to create a soft focus on the skin that leaves it looking flawless for use with flash photography on photoshoots, but for those of us who don't spend our lives on camera it's an oil-free medium coverage foundation that's super pigmented. It's consistency is very fluid which mean's it's really buildable - one pump gives you light-medium coverage, two pumps gives you a more medium coverage etc. I use a Real Techniques buffing brush for this and it works beautifully to achieve a very natural 'second-skin' type effect. I use Shade 130 which is for medium light skin with beige pink undertones, which is unusual as my skin actually is more yellow-toned but it works, so whatever.
I don't tend to powder that often, because I'm lazy and it ruins the 'glow' for me, so this lasts around 4 hours on my skin without, maybe a little more on a good day, a little less on the days where I've had my head in my hands a lot. I'm yet to be called up to my celebrity photoshoot to test it's abilities against harsh lighting and HD TV so can't comment on that, but I'm sure it's only a matter of time.
I've heard such mixed reviews about this foundation as I know that some people love it, and others (typically with drier skin types) hate it, but for me it's been a dream. As it's not cheap ($42 in Sephora) I'd definitely recommend asking for a sample of this before you commit to buy, but it gets a high recommendation from me.
Have you tried the Make Up Forever HD Foundation?