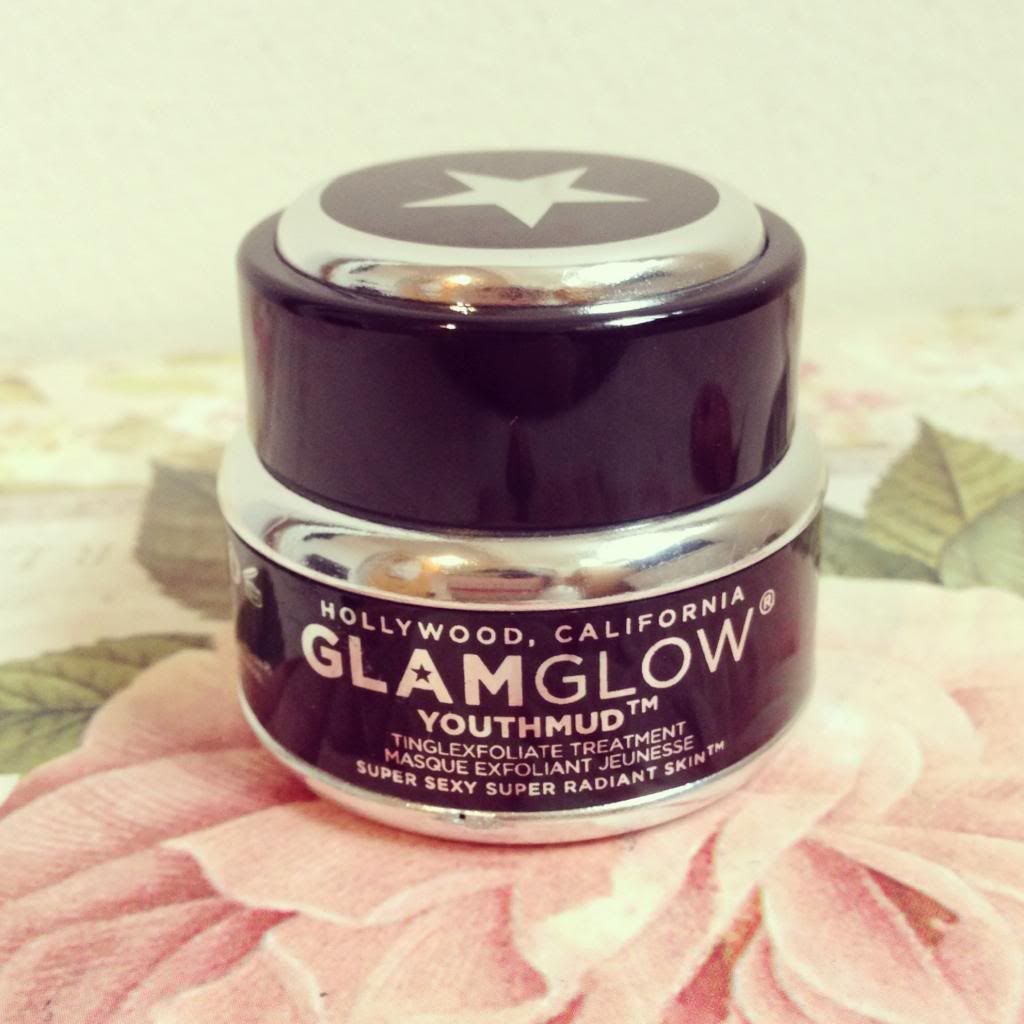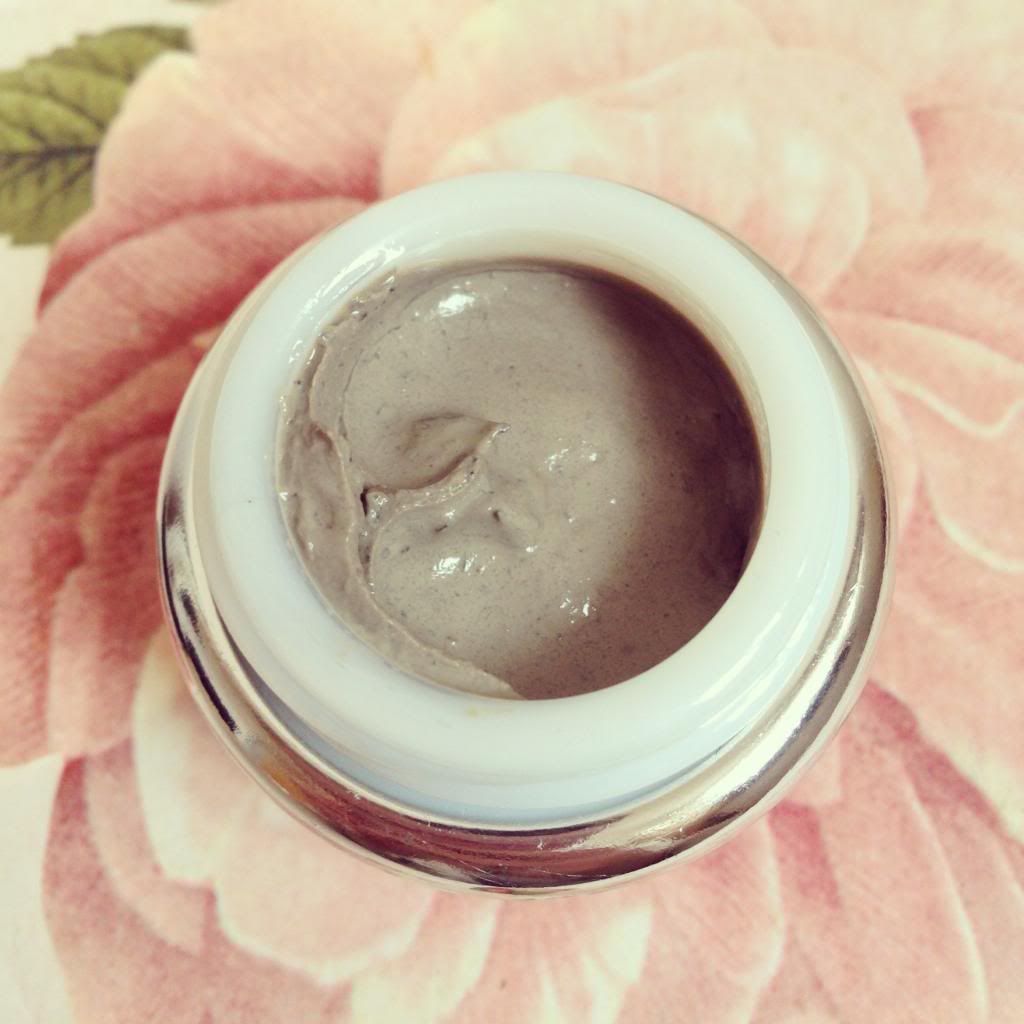 Glam Glow's Exfoliating Mud Mask was one I'd seen in the pages of my duty free magazine on countless occasions this year. I'd read some positive reviews, so on my recent trip back from America I decided to take the plunge and purchase the trial size for £20. Given that this is a 15g jar, this product is outrageously expensive, particularly as the brand almost came out of nowhere. The box that it comes in is practically a cave in comparison to the teeny tiny jar inside. However, the proof is in the pudding, so I remained hopeful that my money would be well spent.
The product was designed as a 10 minute professional 'facial in a jar' for behind the scenes use in Hollywood's entertainment industry and contains volcanic rock, french sea clay and active green tea leaf. All of these things merged together promised me instant camera-ready glowing skin, and you've always got to be ready for the camera, right?
I've used this product three times now, once a week since I got back. Given the product is so small, I've done my best not to be wasteful and have had to work out the best technique for application. This is definitely something you smooth into the skin, no slathering involved.
As masks go, this is the best I've ever used. I have combination skin and suffer from mild hormonal breakouts and the last few months I've finally settled on a skincare routine that works for me. I use this before bed, and place a very thin layer all over my face. It has a weird consistency with chunks of tea leaves that just sit on your face, so it takes the whole 'scary mask face' to a whole other level. The tingling sensation is pretty intense, but bearable and I suppose may very depending on how sensitive your skin is (I'm quite sensitive) but it didn't last particularly long. One of the most noticeable factors is that as the mask sits on your face you can actually see it's effect on your pores, any blackheads are visibly attacked. Disturbing, but clever.
Once washed off, my skin feels incredibly soft, with redness reduced and my general skin tone looked brighter, even and totally glowing - this result being something I noticed for around 2 days after initial application which isn't something I've ever experienced with a mask before. I was in short, ready for my on screen debut.
I can't deny that I'm really impressed with this stuff, but I can't guarantee I'd continuously buy it as I'm not really sure my skin needs it that much to warrant the excessive price tag (full size costs around £40).
Have you tried this mask? What are your favourite mud masks?