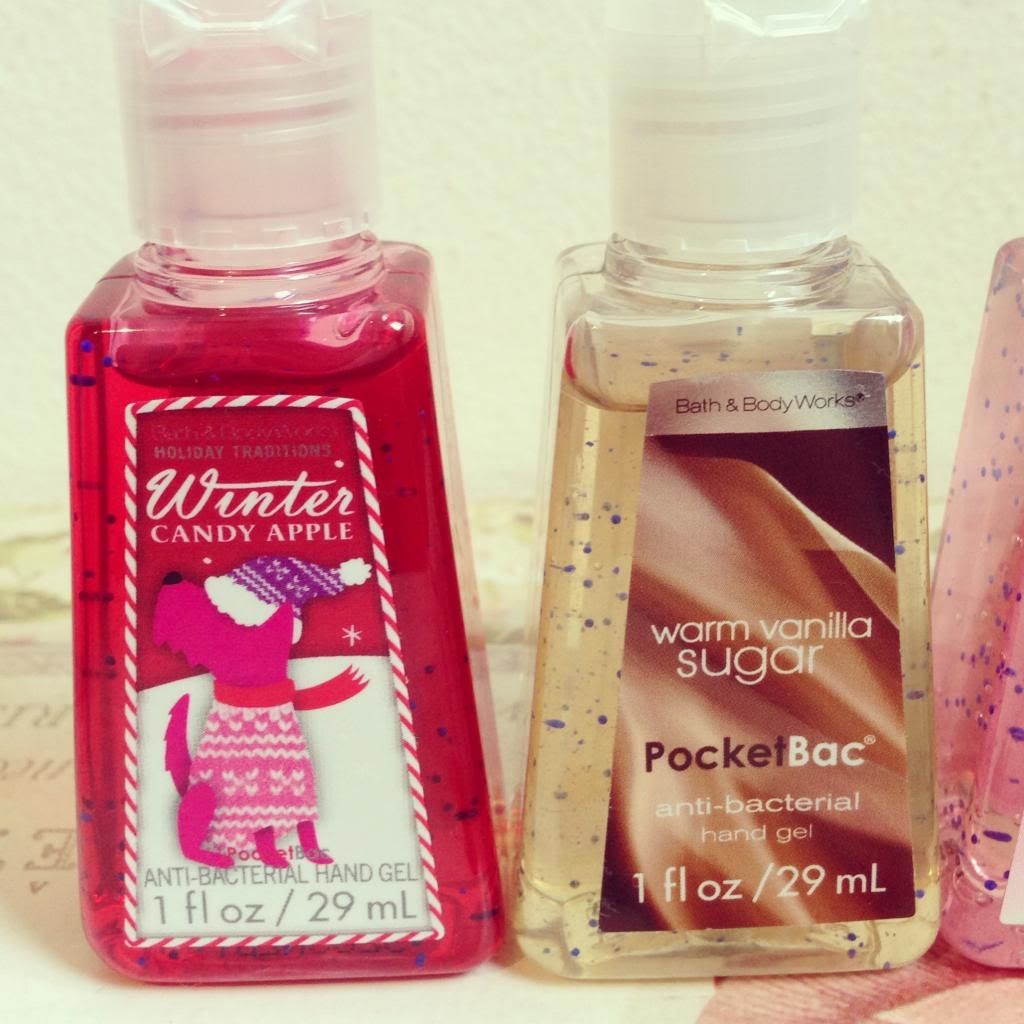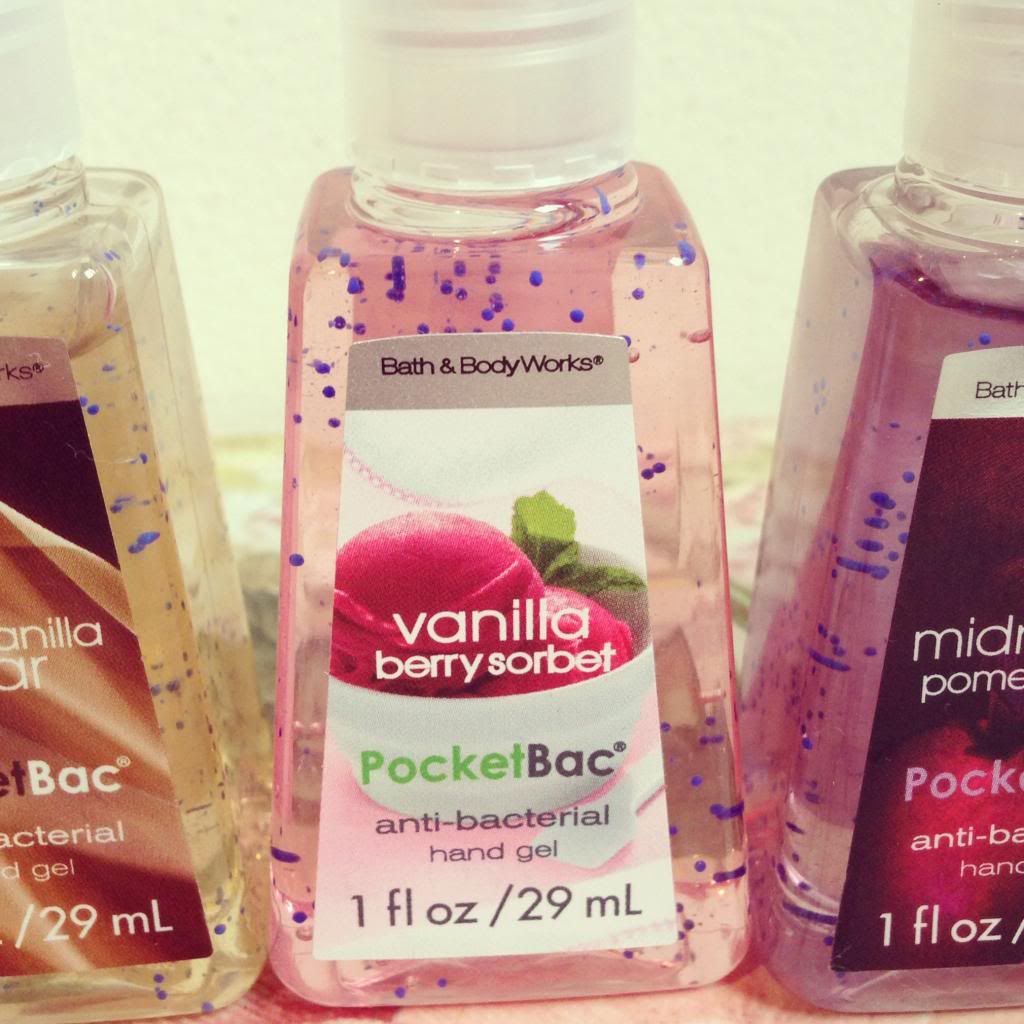 I'm a clean freak and a germaphobe, and as a result, I can always be relied on to have some sort of antibacterial product in my bag, ready to whip out at ever a necessary moment. Previously a Carex fan, when I went to the US in August, I knew I wanted to try the Bath & Body Work's Antibacterial Hand Gels that I'd heard so much about.
The appeal of these is no doubt the ever changing variety of delicious scents made available, that and the price - $5 for 5 hand gels. It's like the pick'n'mix of the antibacterial world.
Whilst I haven't tried all of the above scents yet, this is my second batch of the Bath & Body Work's antibacterial gels, so whilst I'm not quite a connoisseur, I consider myself to be fairly knowledgeable.
I'm such a fan of these because they contain natural ingredients and a powerful germ killing gel (so they say) that's enriched with Tahitian Palm Milk beads - meaning it's moisturising, and doesn't dry hands out. The gel itself dries quickly, and doesn't leave any sticky residue behind meaning I can get on with my day without fuss.
My personal favourite scent (of those I've tried) is 'Vanilla Berry Sorbet' which mixes the sweetness of berries with the musk of vanilla, it's gorgeous. I love that they do seasonal ranges which is why I picked up 'Winter Cranberry' and 'Winter Candy Apple' to try over the Christmas period.
Whilst these aren't available in the UK and you may therefore think your luck is out if you have no plans to visit the US any time soon, they are available through a variety of sellers on eBay here, so I'd really recommend giving them a try.
Have you tried these before?