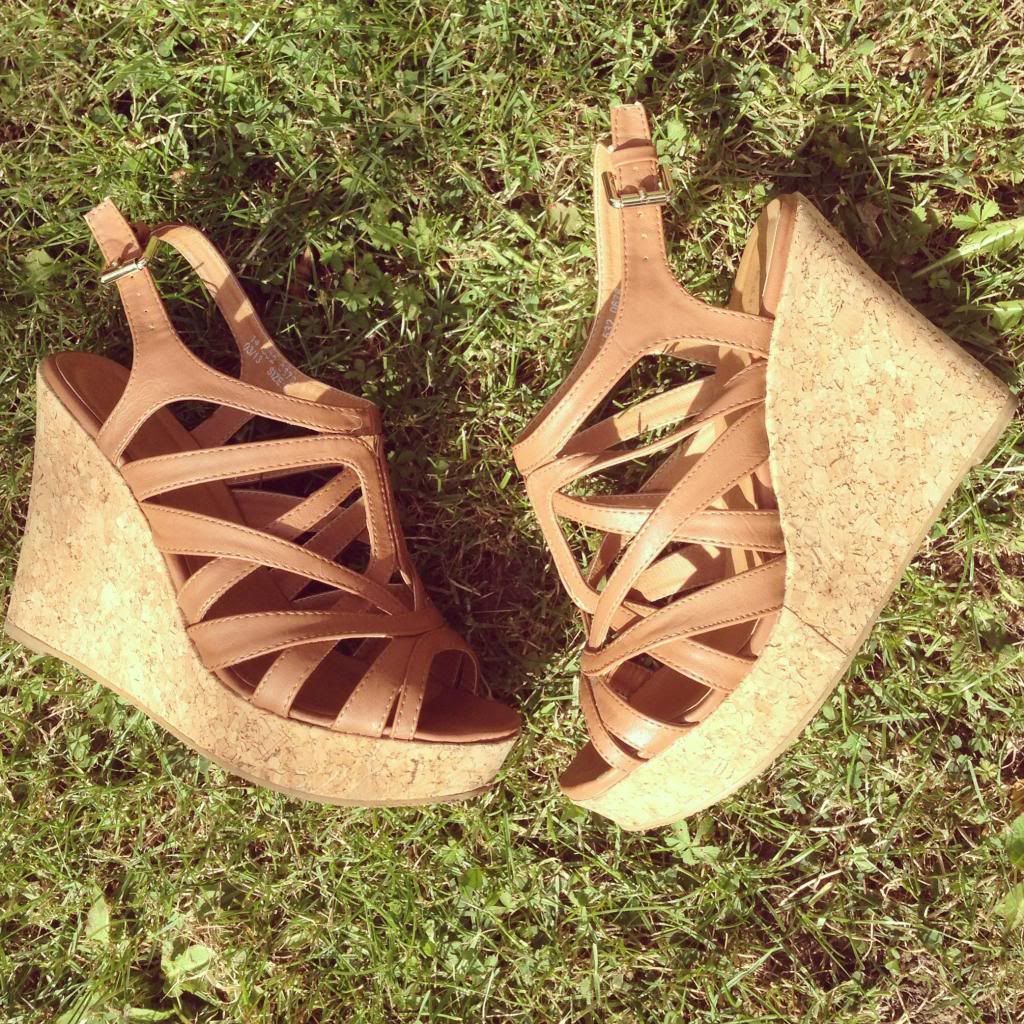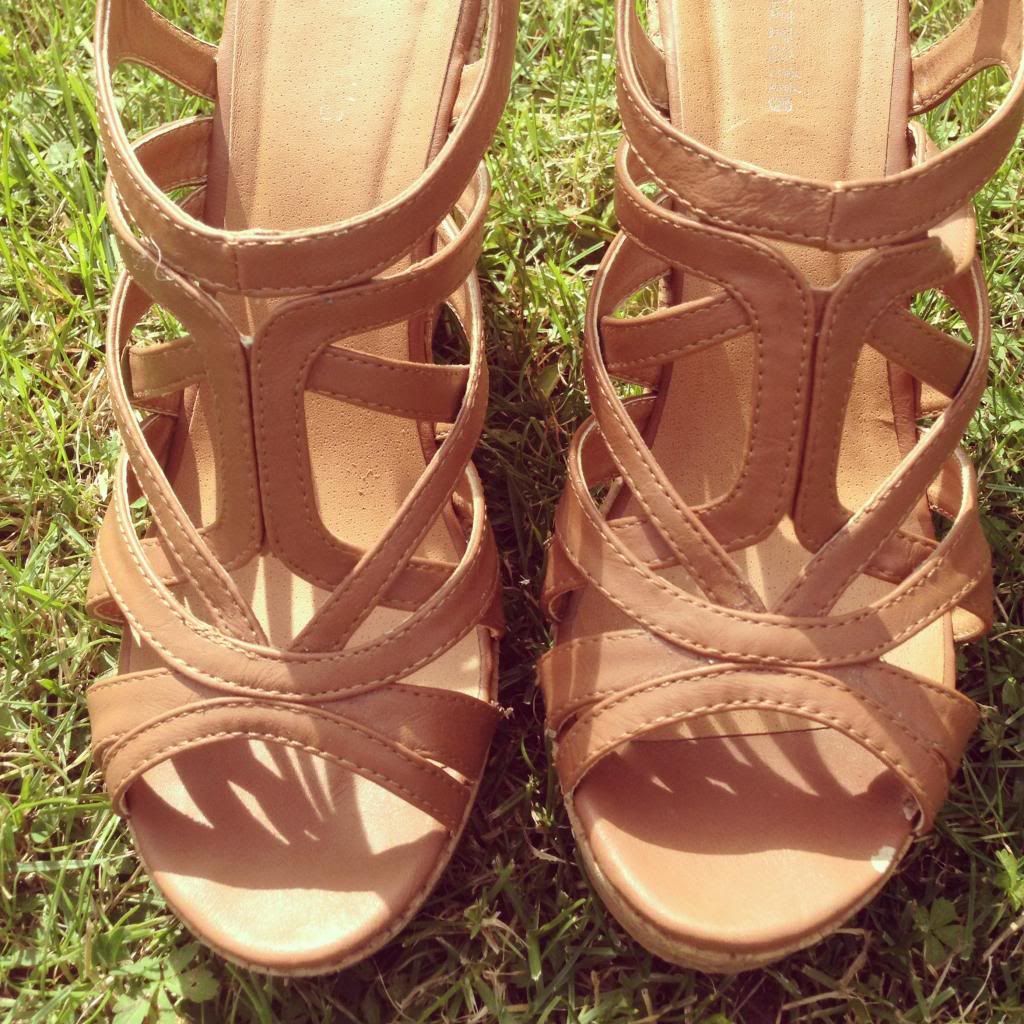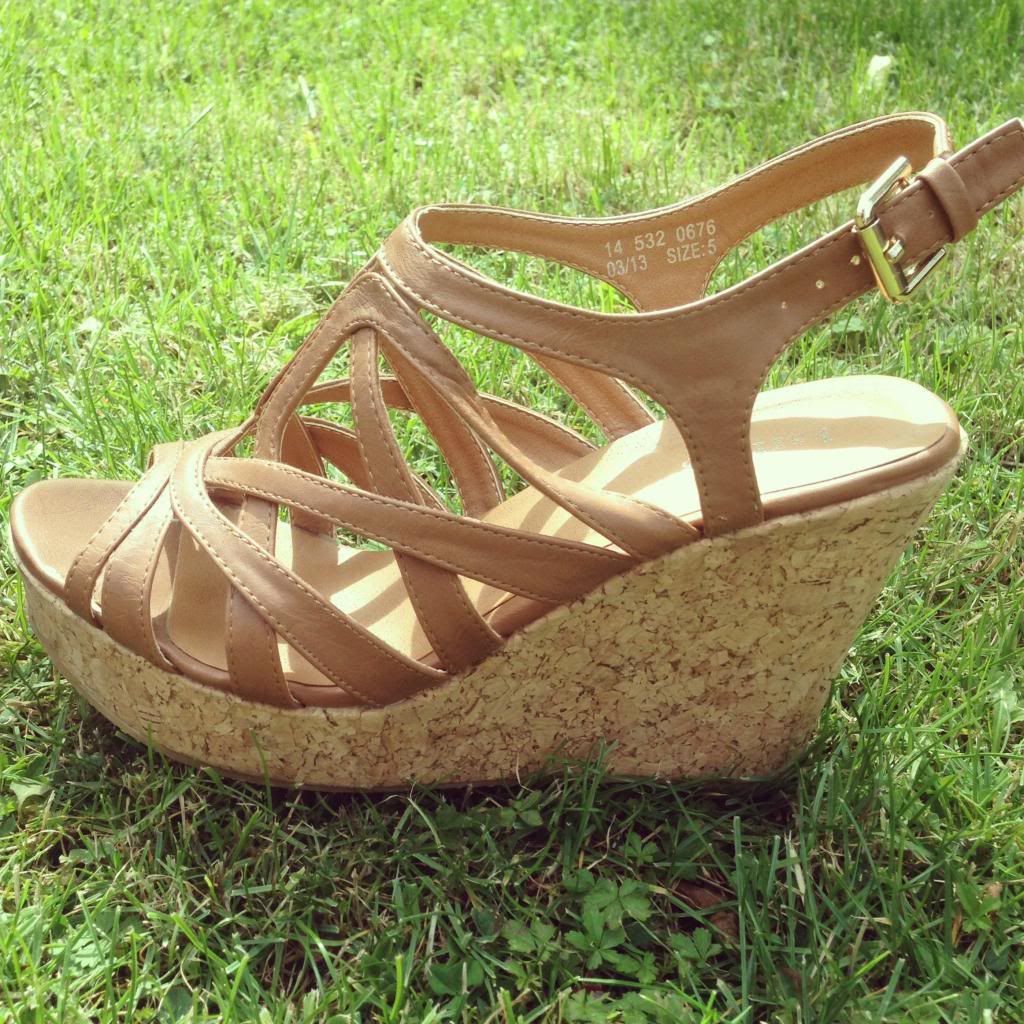 I was delighted when Barratts contacted me a month ago asking if I'd like to review a pair of their shoes. As the summer season was still in full flow, my wardrobe was crying out for some more footwear options, so I chose this lovely pair of peep-toe tan wedges* - something that I felt would be a real wardrobe staple.

Barratts have been a shop I've known since I was a little girl, and whilst I haven't shopped there recently, they are a brand that I associate with my childhood - very much an 'old favourite'. I was really impressed with the wide selection of both styles and brands available on their website.

My new shoes took their first steps on my last night in San Francisco - I wanted to wear a heel as I'm only a mere 5'2 tall, but didn't want to be too dressy. These were incredibly comfortable and I suffered no rubbing or burning whatsoever. They also felt really secure and didn't slip off because of the higher ankle strap. I wore them again last night for a friend's birthday party and they didn't let me down - I think they are fast becoming my new go-to shoe.

I have no problem walking in any type of heel (within reason) so can't really comment on how easy they are to walk in - but I'd imagine for those not so au faux with the high heel life - these would be perfect to get you started.

I'm really pleased with my new shoes - they look great with tea dresses, as well as helping to dress up my more ordinary skinny jeans-cami top look. I'll definitely be taking a regular look at the Barratts website to see if I can find any more gems!
What do you think of my new wedges? Do you shop in Barratts much?