For a girl, going through a hard time lends itself to nothing better than retail therapy. This weekend I set off bright and early to the shops to see if there was anything about that would make me feel more cheerful.
I've been loving what's in store at the moment, as for once, I actually feel ready to be transitioned into Autumn. I don't particularly enjoy the rain, but a crisp evening and wrapping myself up in a scarf all seem very appealing. Here's what I picked up...
Primark Fur Collared Coat - £27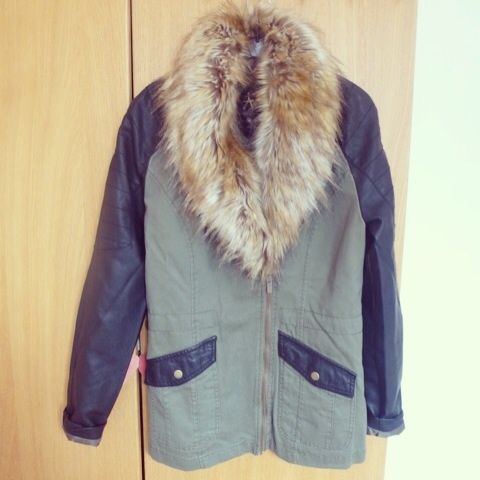 I actually went to Primark with this in mind as I'd seen it about and really liked it. I have so many similar coats which make it a completely unnecessary purchase, but I adore the fur collar and contrasting khaki and black detailing. It's really cosy and will be great as the evenings get cooler.
Primark Chiffon Checked Shirt - £12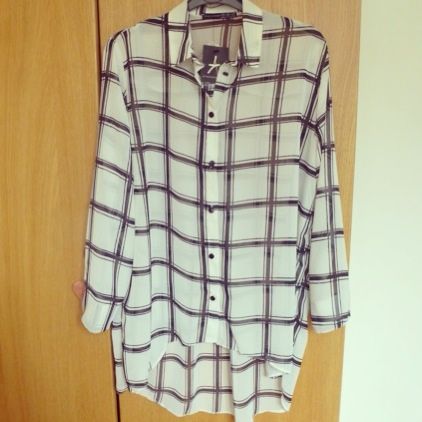 When I saw this oversized chiffon shirt I immediately picked it up and put it in my basket. It was only once I was home that I realised I had totally been inspired by a hairdresser my friend and I had seen earlier in the week (who we totally girl crushed over). The shirt is pretty enormous (mine is an 8 and it dwarfs me), but it looks great with black skinny jeans (and a little cami underneath as it's sheer!).
Primark Quilted T Shirt - £6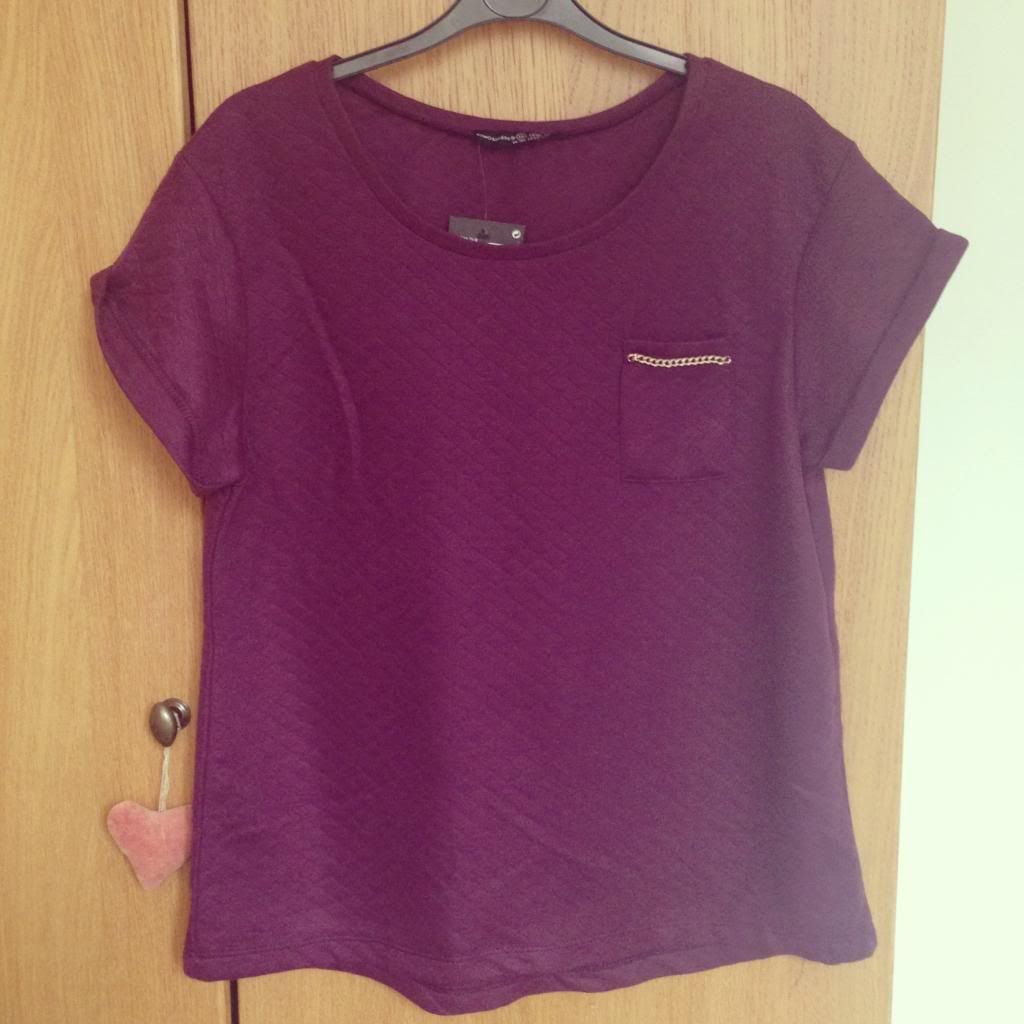 This burgandy shade is definitely going to be my go-to shade for Autumn. I love berry shades at the best of times and think they look great on all skin tones. I can't wait to wear this with some ankle boots and a big coat.
New Look Skater Dress - £22.99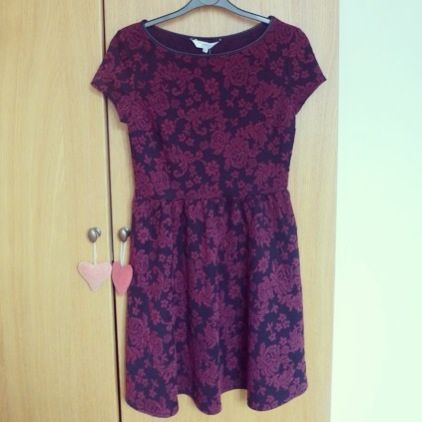 I only nipped into New Look on my way home as I had an order to collect, but was confronted with this pretty dress as I walked in. I love skater dresses as they're really flattering, and I love that this is made of a slightly thicker material (rather than jersey) so it's got a bit more structure to it. It's also a beautiful berry shade, so I was never going to be able to say no.
What do you think of my new pieces?