I've mentioned before that I'm a big fan of Lush bath bombs - they're my favourite
accompaniment
to a pamper evening. Whilst this isn't really the season for hot baths, I can't help but pop into the Lush store on my lunch break and grab my favourites ready for the cooler nights that will inevitably creep up on us quicker than we think.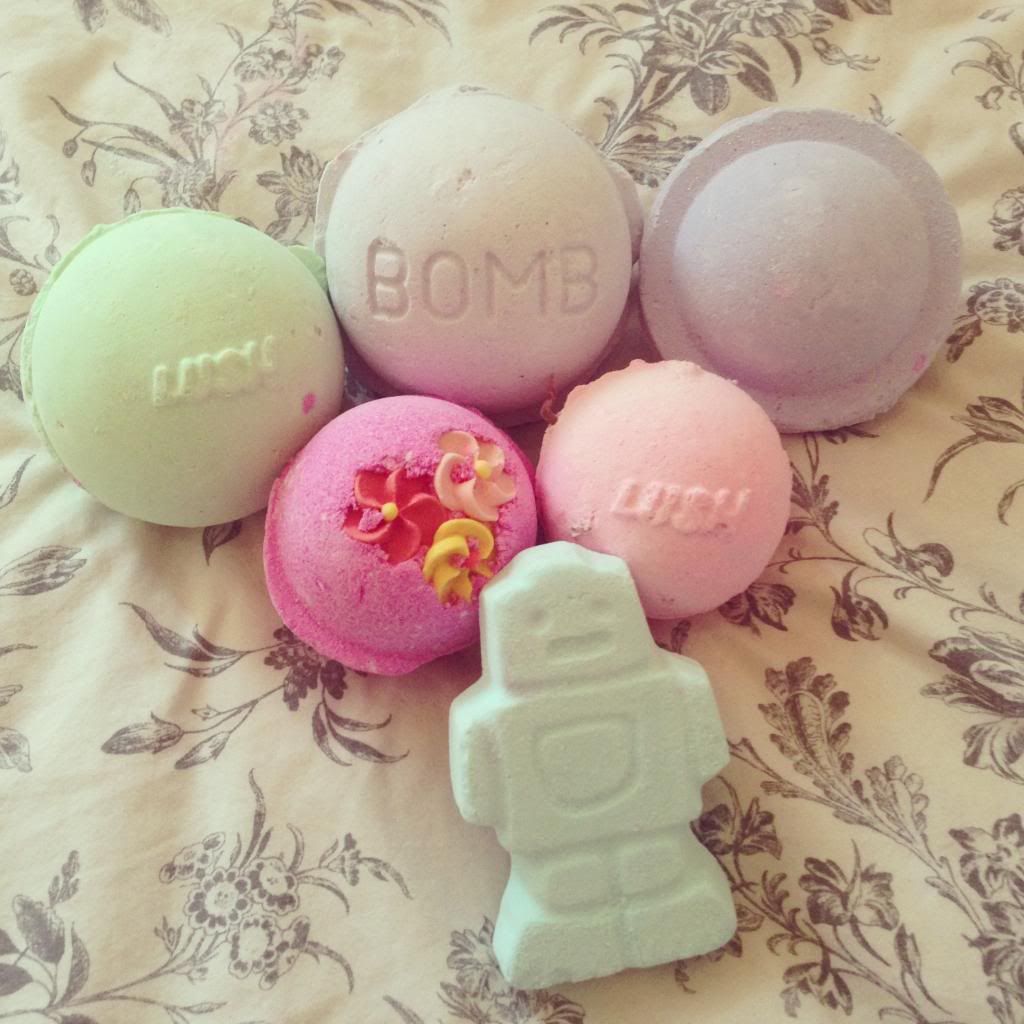 L-R: Avobath / Blackberry / Space Girl / Think Pink / Rose Queen / Baby Bot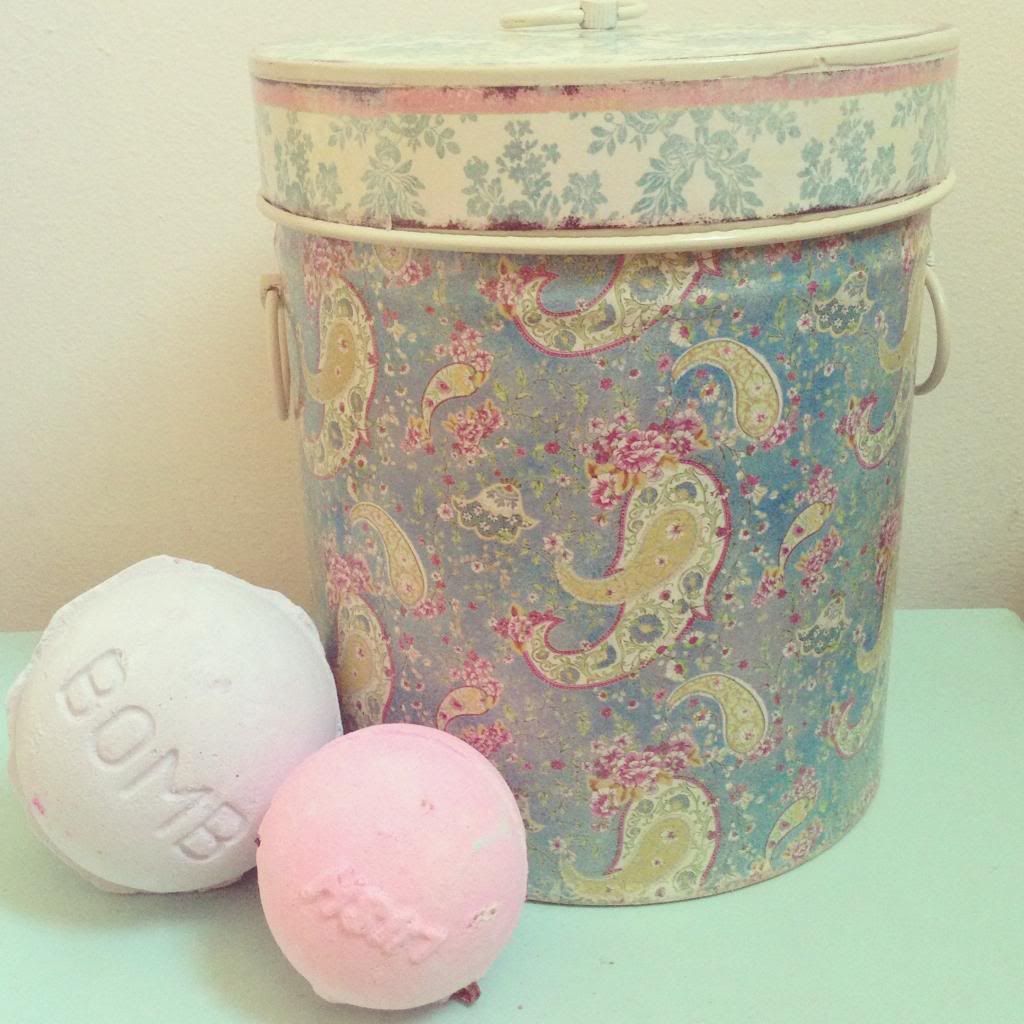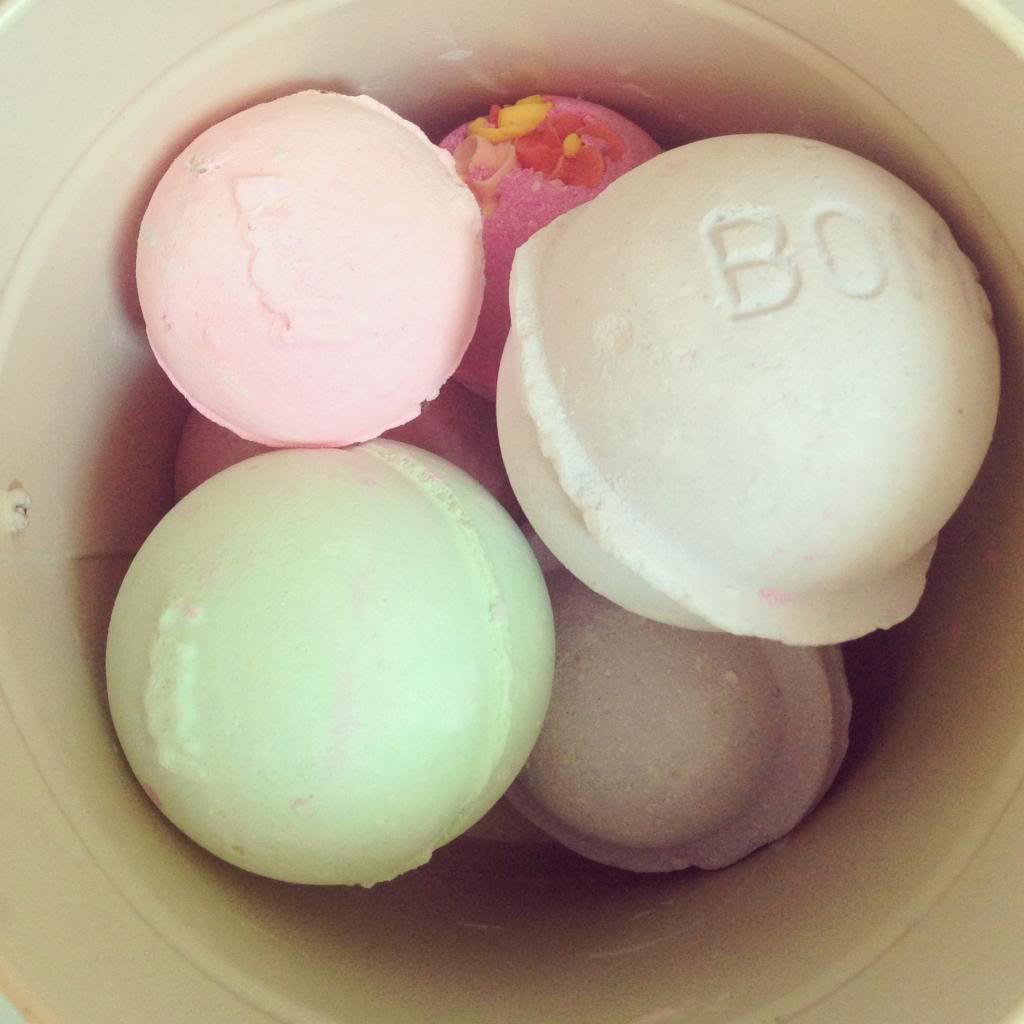 I hadn't previously been able to find a good storage solution for my ever growing collection until I took a recent trip to TK Maxx where I picked up a set of beautiful paisley print tins that I knew would fit the bill perfectly. The smaller of the two tins is perfect for my bath bombs, whilst the larger one is ideal for storing all of my hair products, particularly as it allows me to store them upright. As I'm really passionate about shabby chic interior, I think these tins look adorable and are such a pretty addition to my room.
What do you think of my new storage solution? How do you store your bath bombs?