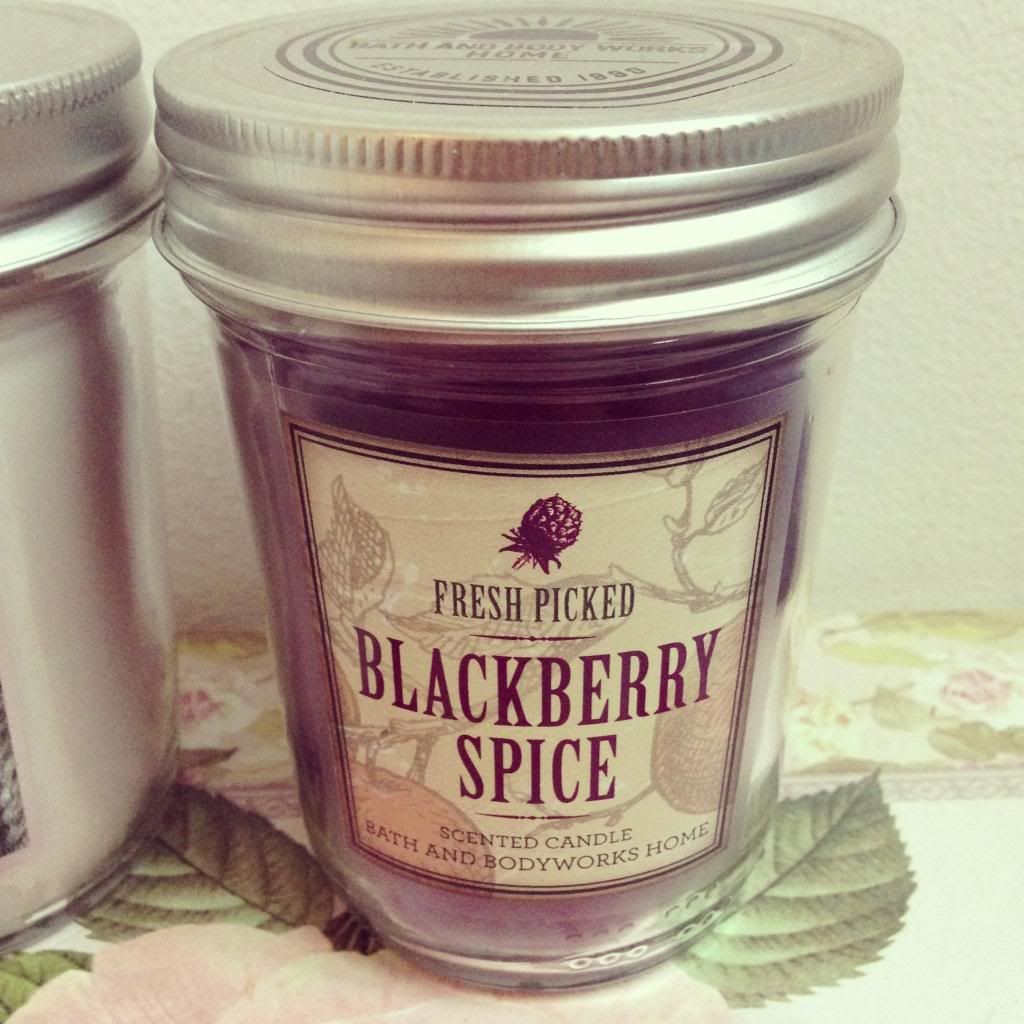 It's August and therefore technically still summer, but in typical English fashion, the rain hammered down all day Saturday. I decided to use the rain as an excuse to tuck myself up in bed and light my new Bath & Body Works candles for a cosy afternoon.
I picked up two of their limited edition Mason Jar candles during my recent trip as they seemed the perfect size for me to trial without pushing me over the weight restrictions on my luggage. I picked up 'Blackberry Spice' from the Fresh Picked range which is a beautiful mix of fresh picked berries and spices, and 'Marshmallow Fireside' which is a gorgeous warming blend of toasted marshmallows and vanilla, combined with lovely woody notes. This is definitely my favourite of the two, I cannot get enough of the smell!
Burn time for these candles is around 30-40 hours and because they are made with a concentration of fragarance oil and vegetable wax they burn really evenly. They also give off a fantastic throw which is always my main priority.
Whilst I haven't burnt these too much yet as I'm conscious of using them up too quickly, I will definitely be picking more up when I head to the US again later this year - I love them!
Do you recommend any Bath & Body Works candle scents?
I'm currently running an American Giveaway to win Tarte, Wet & Wild and more - click here to enter!