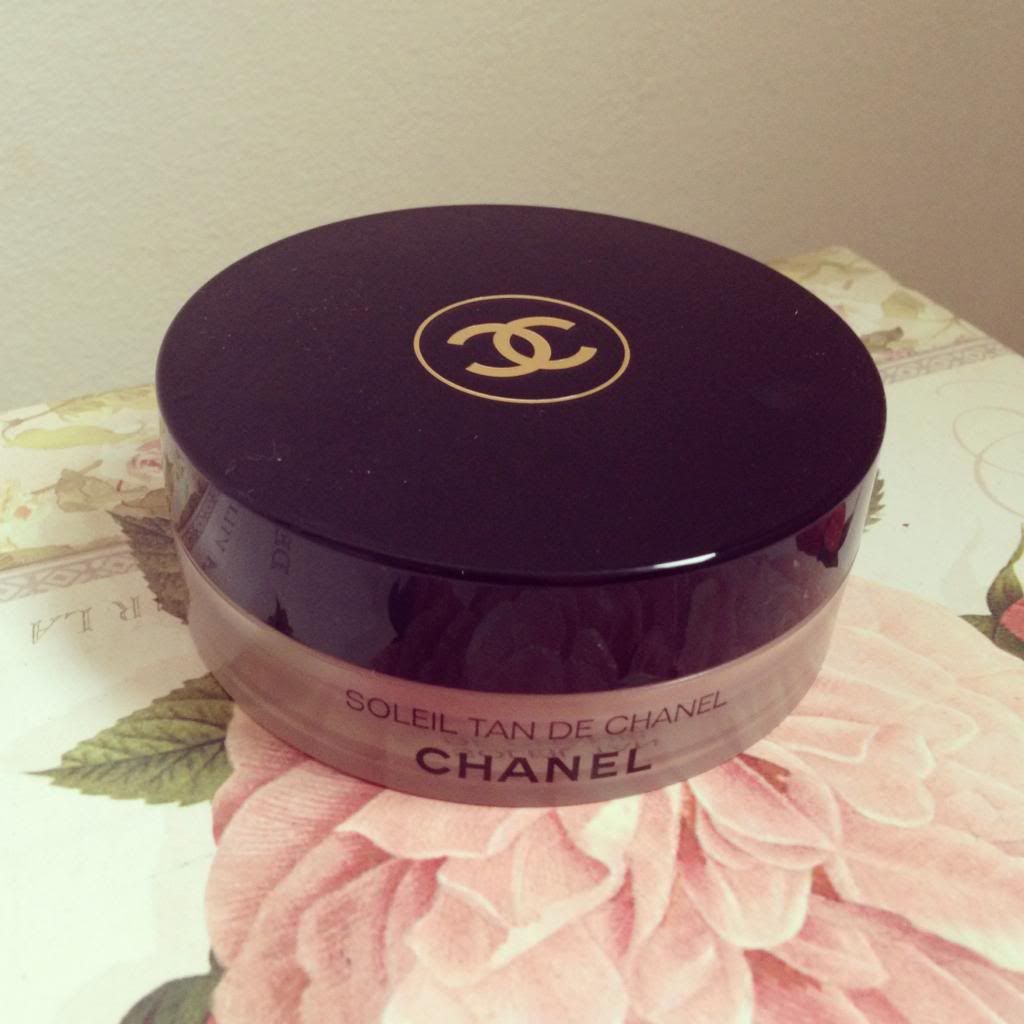 As I have an olive tone to my skin, using a good bronzer has always been a hugely important part of my makeup routine. In April, I purchased Chanel's Soleil Tan De Chanel for the first time, and I've just repurchased it as I loved it so much.
It's a cream-gel consistency that was designed to be a makeup base, but is essentially multipurpose as it can be used in a number of ways; general bronzer, contour, or under foundation for a glow. I use it for the former.
I apply this in all the places the sun would naturally hit me; my hairline, jaw, cheeks and down the nose. It gives me a beautiful bronzed look that's particularly dewy overall which I love. I find it to be really natural, and whilst it looks a bit deceptively orange in the pot, it's buildable and great for blending. It only comes in one colour, but because of it's versatility I think it's good for most skin tones, so don't let this put you off. I wouldn't say it lasts all day - maybe 6-7 hours, but I don't find it goes patchy, which is something I found with powder bronzers. It melts off my face elegantly!
Brush wise, with my last pot I did find I had some brush hair transfer issues, and I've heard using synthetic brushes is best to avoid this. Shape wise, anything round and pretty dense will work well.
If you're off on holiday this summer and are looking for a bronzer for when you're tanned then this would be perfect, but I'd recommend picking it up in duty free as this retails for £30. Whilst it's got a hefty price tag, you get 30g worth of product and it really does last ages.
Have you tried Soleil Tan De Chanel? Do you recommend any good brushes to apply it?