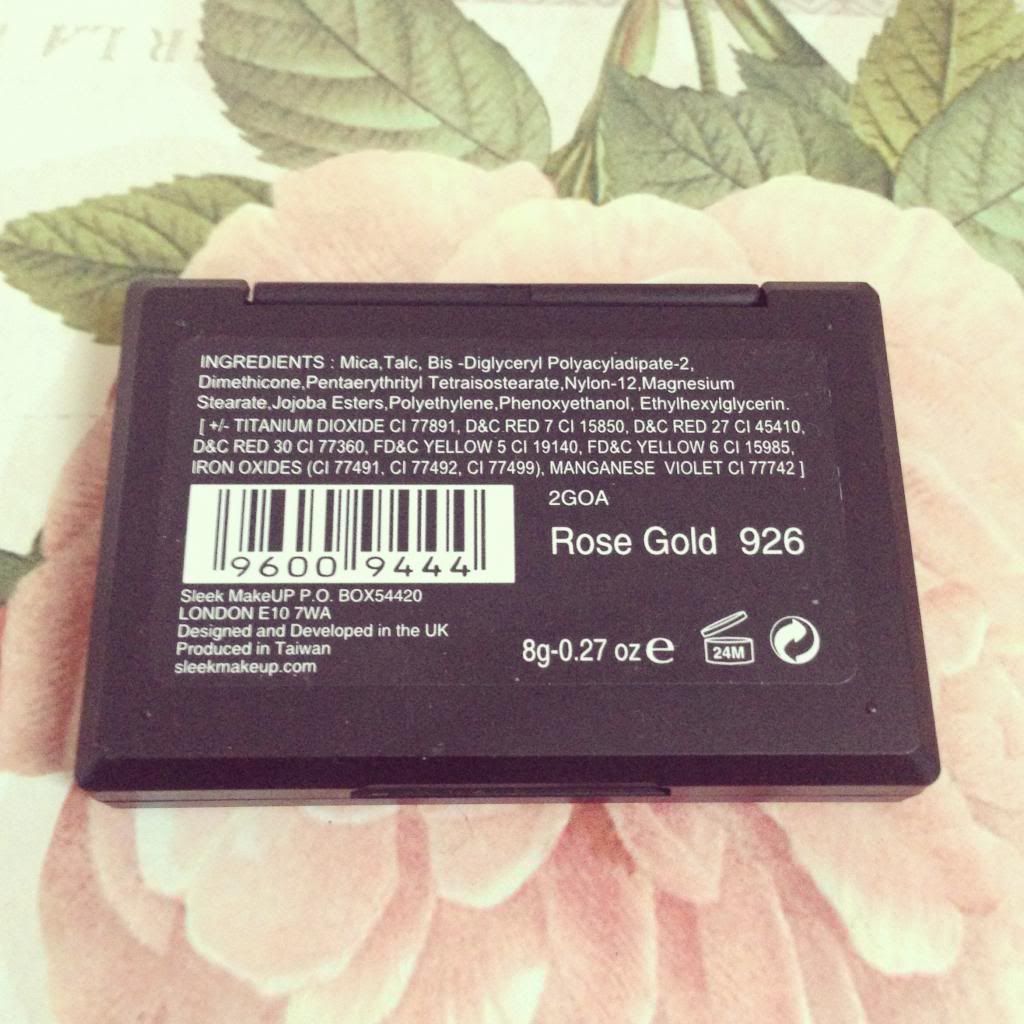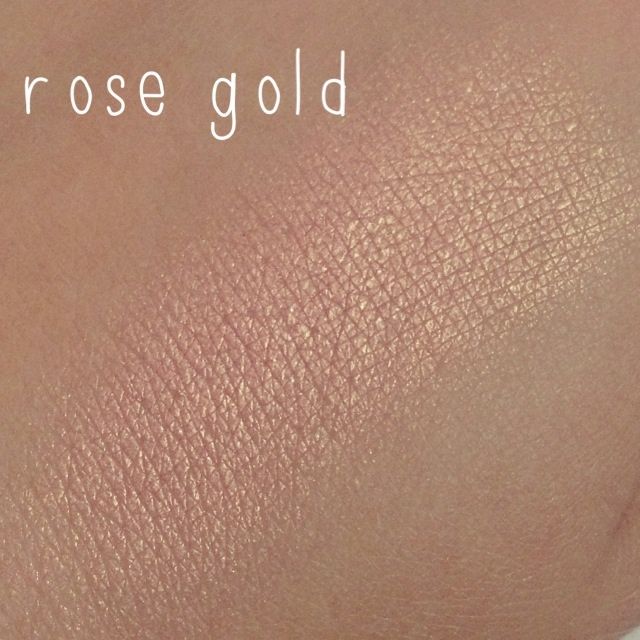 As far as I'm concerned, Sleek provide some of the best quality blushers out there. They are incredibly pigmented and super soft, and Sleek's Rose Gold is no exception.
It took me quite a long time to get my hands on this blusher, probably because it has been hailed a dupe for a number of high end blushes - namely Nars Orgasm, and Benefit Coralista. I've never owned Nars Orgasm, but Coralista has long since been one of my favourites, so I was keen to see if this fit the bill as a significantly cheaper replacement.
Rose Gold is a pink-peach blush with a gold shimmer running through that acts the same way as a highlighter (definitely no need for both). I always avoid matte blushes as I love to add a glow to my cheeks, I think it looks so pretty and it is this aspect of my makeup that tends to attract the most compliments.
Rose Gold is a beautifully soft blusher so it's really easy to apply. It's highly pigmented, which means it's very buildable and whilst I'd recommend it as a shade for all skin types, I'd advise a soft hand for paler skin tones as only a little is needed. I had no trouble blending this, and found it to last the majority of the day.
In regards to it's comparison to Coralista - it's vaguely similar, but this has a far stronger gold sheen running through it. At £4.49, Sleek have once again excelled themselves and if you are able to get your hands on this, I'd highly recommend it!
What are your favourite Sleek blush shades?