This weekend, my best friend Kizzi came down to visit, and we decided to go to Richmond to row on the Thames - something I've wanted to do since I moved to London over three years ago.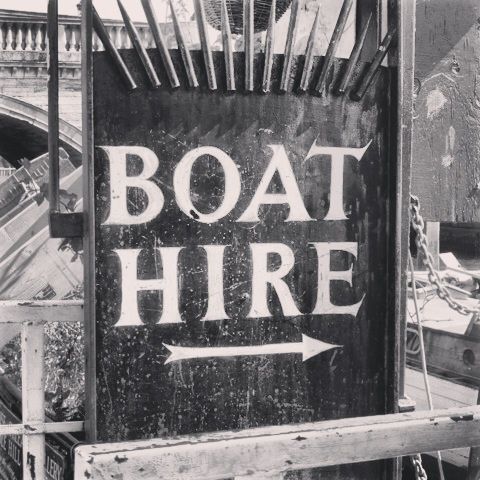 To say Kizzi and I were likely to be any good at rowing would of got roars of laughter from our friends. We did of course prove them right - as anyone and everyone by the riverside that day bore witness to our feeble attempt at rowing, one of us rowing one side pushing us forwards, the other rowing the other side pushing us backwards - the boatman shouting instructions at us as we spun in circles. Eventually (thankfully) we got it together and other than a few near misses with some speed boats - we navigated the Thames well.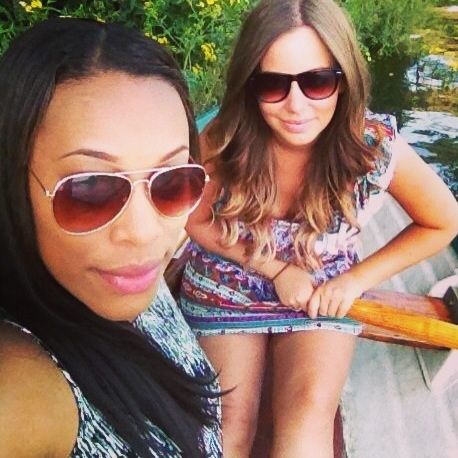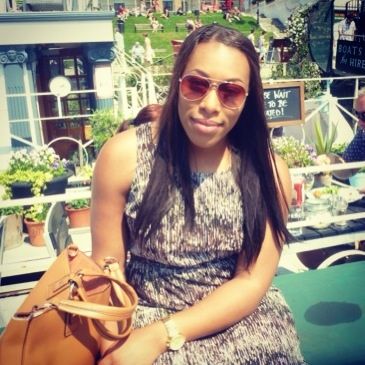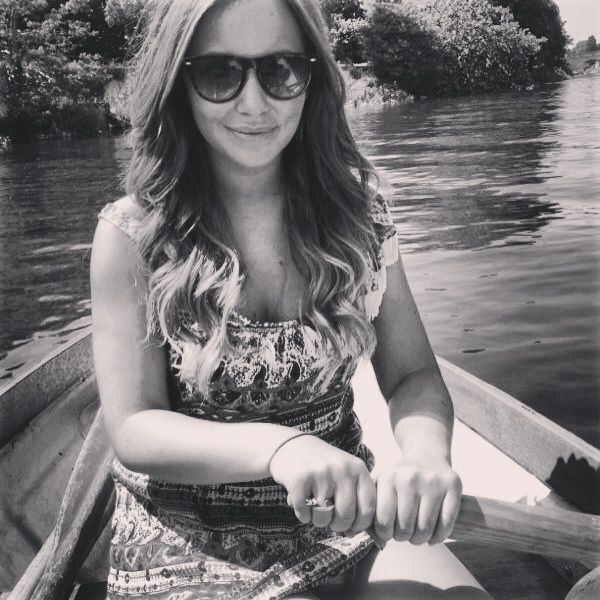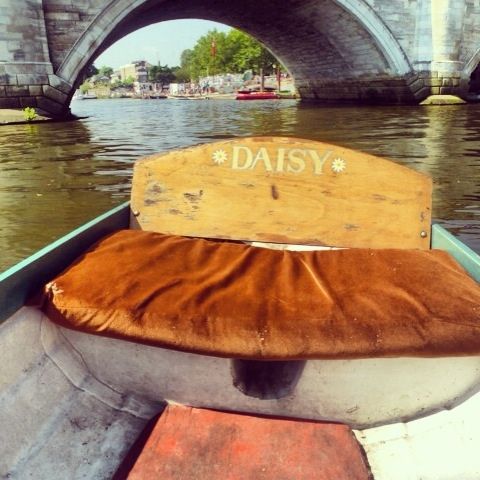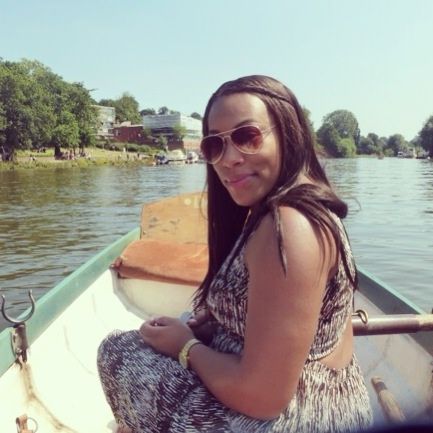 After our slightly humiliating trip on the Thames, we decided to have some light lunch at 'The Boat At Richmond Bridge' which is a gorgeous restaurant adorned with baskets of flowers that sits on the Thames. We opted to sit indoors to seek some momentary shade from the scorching heat and shared a Boatman platter - smoked trout

paté

, smoked salmon and smoked mackerel

paté

(my favourite) served with horseradish cream and granary bread. The fish was beautifully fresh and utterly delicious.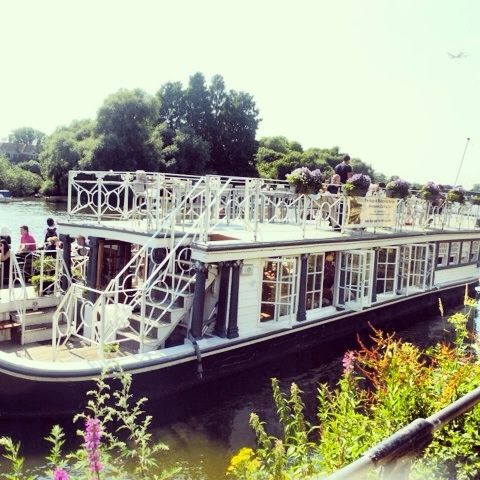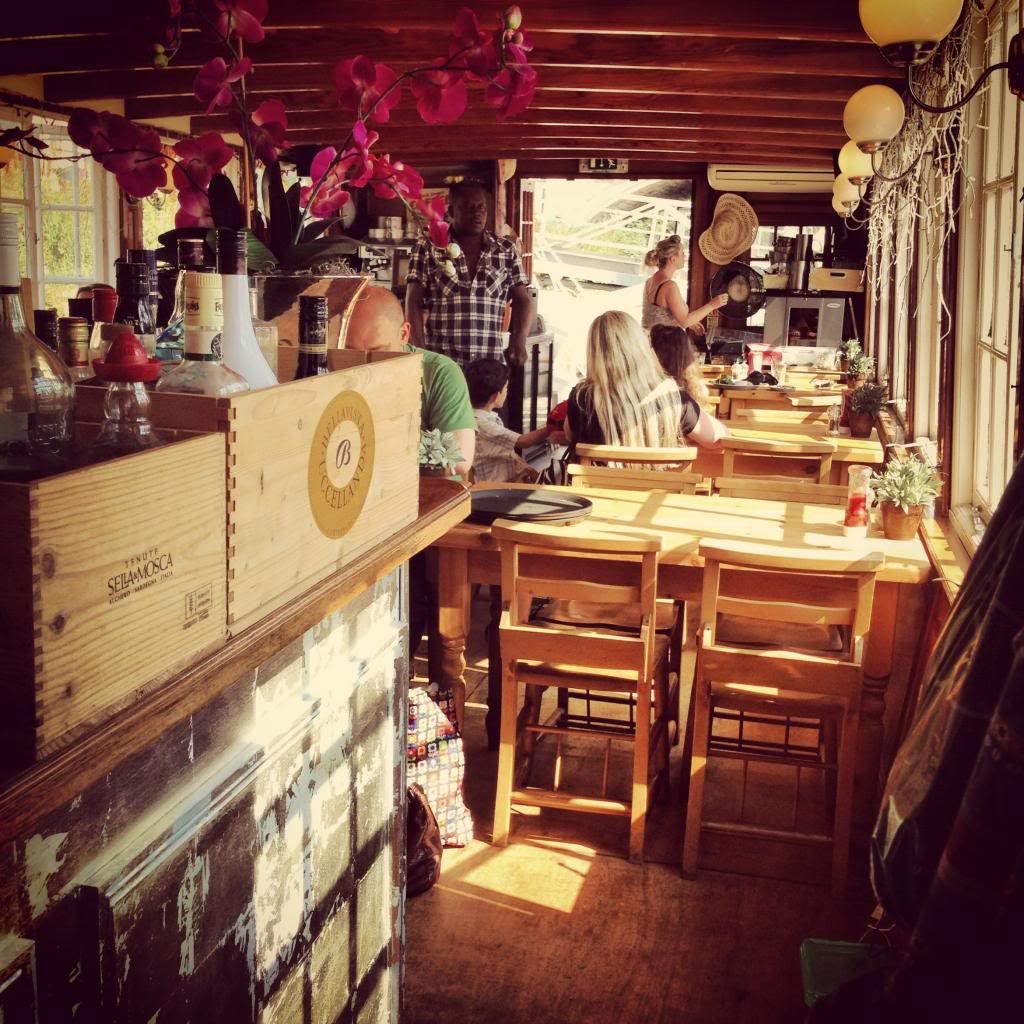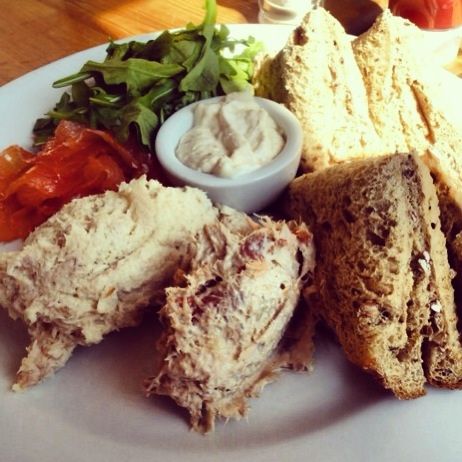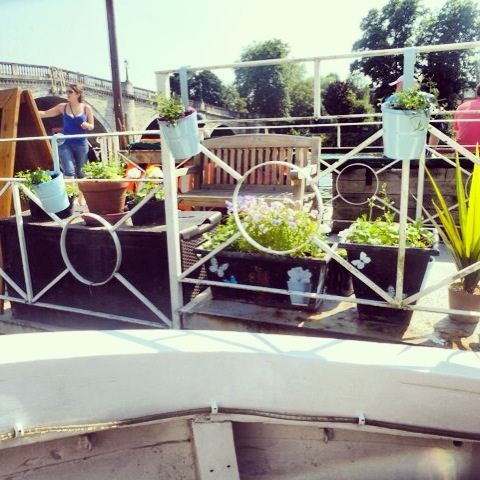 After our gorgeous day, we had a look in the shops on the way home and I picked up a lovely cornflower blue and white striped makeup bag from the Laura Ashley sale, which I then consequently left on the train home. Clearly, this wasn't to be a totally perfect day from start to finish!
For any Londoners, I'd definitely get yourself down to Richmond to have a go on the boats, and if you're as good at rowing as Kizzi and I were and work up a suitable appetite, The Boat At Richmond River is sure to satisfy.
What did you get up to this beautiful weekend?
Down by Richmond Bridge, boats cost £6 per person, per hour, or £15 per person daily (with discounts for children).