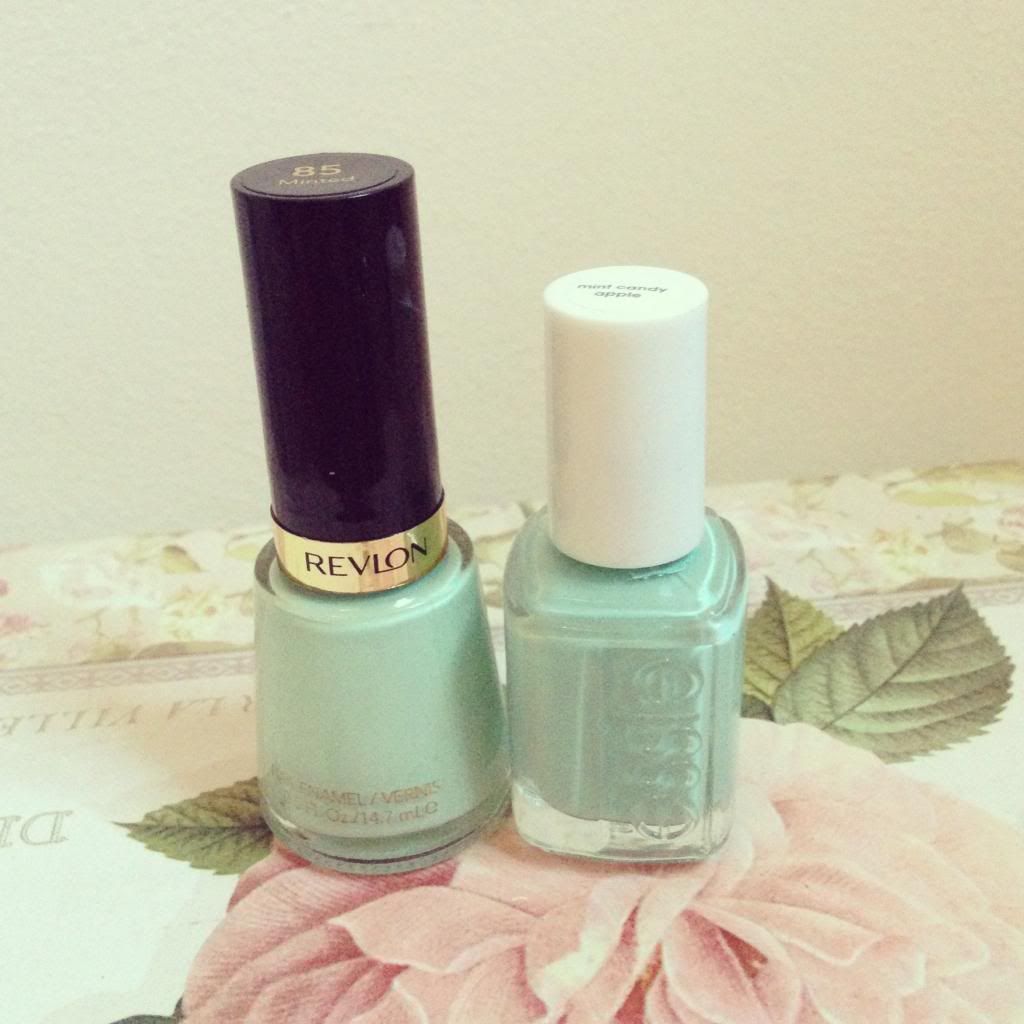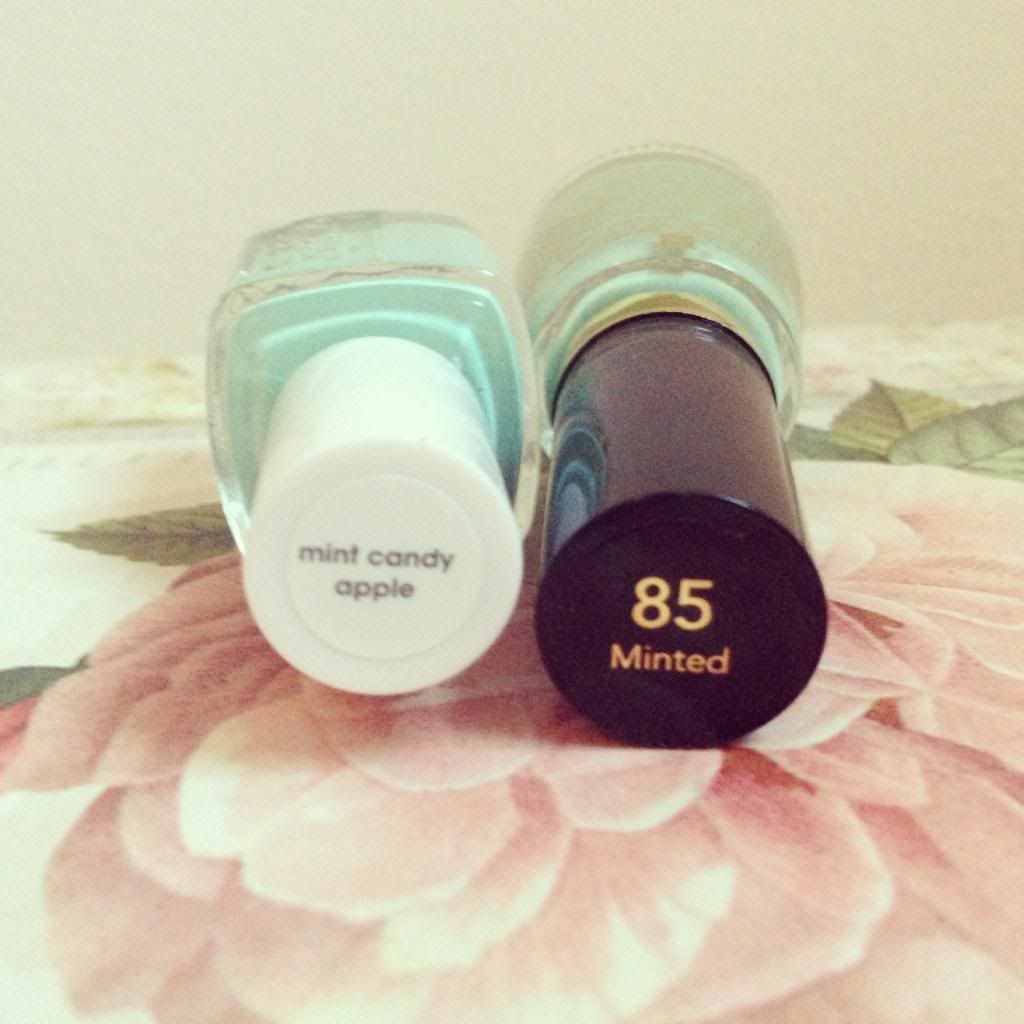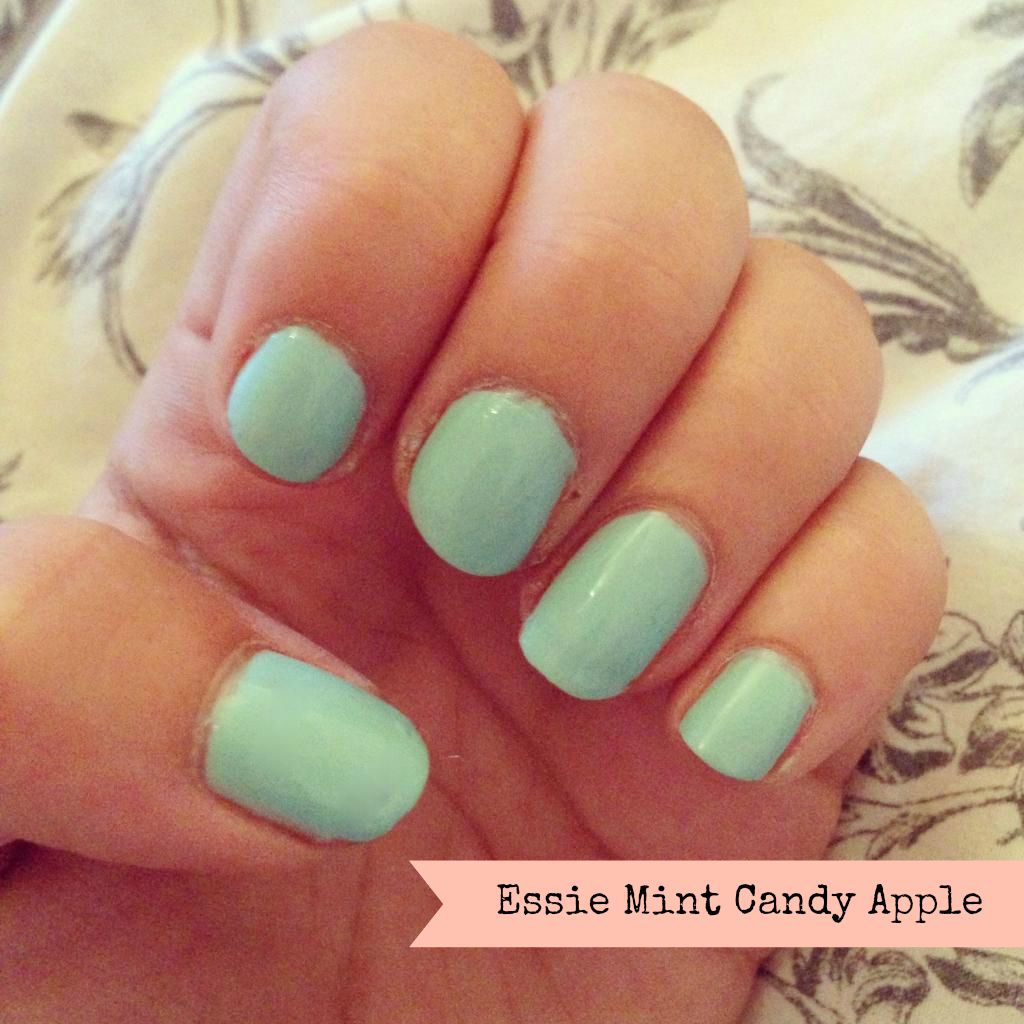 We can all thank the weather man, as the sun has finally decided to greet us and remarkably it looks like it's going to stick around. Cue everyone tripping over their flip flops to fire up the BBQ, drink some Pimm's and get to a beer garden...
For me, nothing represents the summer on my nails better than a mint polish. It's lively, bright and if nail polishes were people - it'd be happy too. I've long since coveted Essie Mint Candy Apple and it's been my go-to shade whenever the suns reared it's head.
I recently picked up Revlon Minted from Fragrance Direct (for 99p!) as I thought it looked really similar to Essie and I wanted to compare the two. In their bottles they're practically identical, although on the nail - it's clear that Essie hits the blue scale more than Revlon.
As dupes go, it's pretty close - so if Essie Mint Candy Apple is out of your price range, then it's worth checking Revlon's Minted out as an alternative.
What are your favourite summer shades?