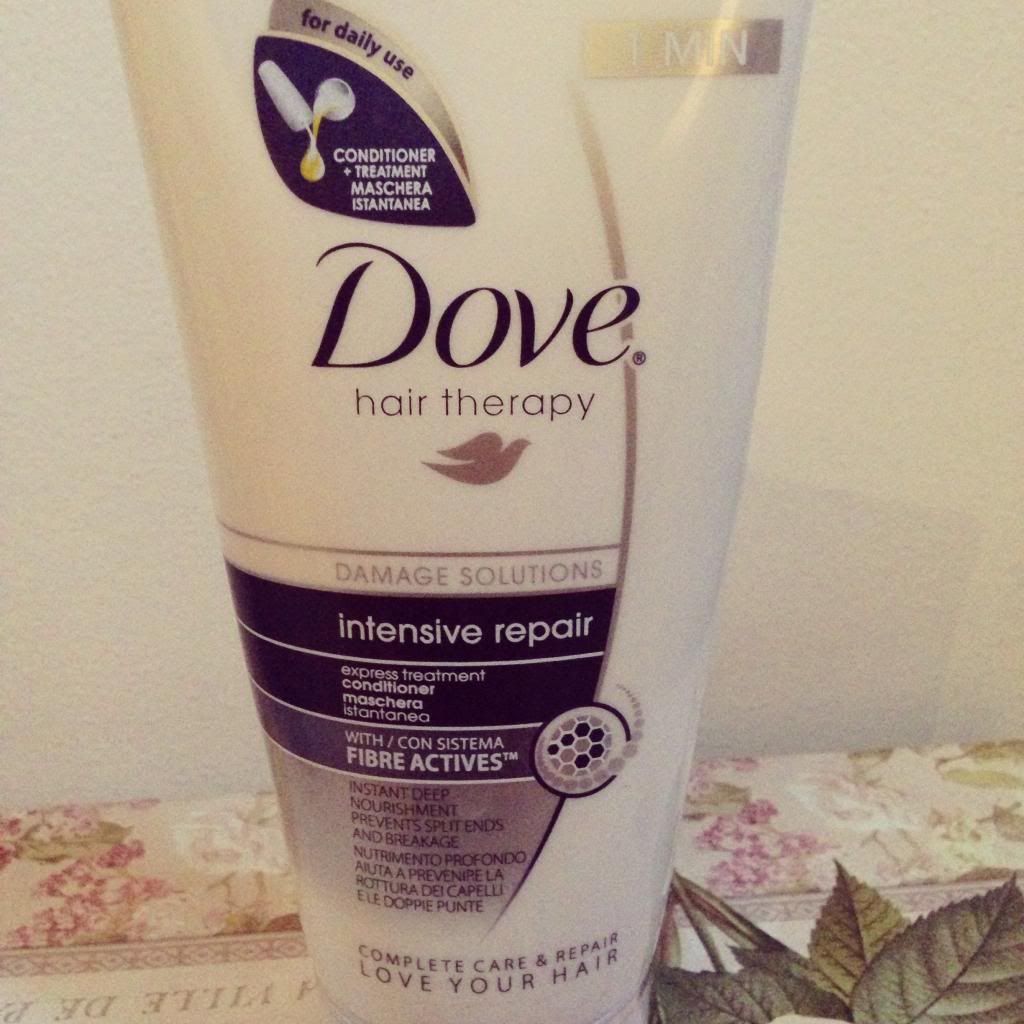 Having long hair, means finding a good conditioner is crucial. In the past I never really cared, I'd pick up whatever was on offer at the time, but now that I bleach the ends of my hair, I have to make sure that I'm using a conditioner that adds moisture back into my ends.
Dove is a brand I connect with my childhood, and very much view as a family favourite - but their haircare line is not one I've used before, or am familiar with. When I was sent the Dove Express Treatment Intensive Repair Conditioner* I was interested to see how it would perform on my beach frazzled ends. Dove describes the product as a dual action formula that helps rebind damaged proteins helping to prevent split ends and breakage by nourishing the hair and sealing lifted cuticles.
This has a really nice smell - it's very clean and fresh and not over powering so I enjoyed application. To use, I take a 50p size dollop and apply it from the nape of my neck down to the ends of my hair. I then leave this on for 1-2 minutes whilst I use my body scrub/shower gel/shave my legs (you get the picture) and then rinse. At this point, a notable mention must go to the easy-squeeze design of the bottle.
I found this to be a really nourishing conditioner that left my hair lovely and soft. I noticed a reduction in split ends, and I didn't feel like this weighed my hair down. I'd be interested to try the shampoo version of this to see how the products work in tandem.
RRP for this is £3.99 and it's available in Boots and Superdrug. Boots currently have a half price offer on Dove haircare so I'd recommend purchasing from there if you fancy trying this!
What are your thoughts on Dove's haircare range?