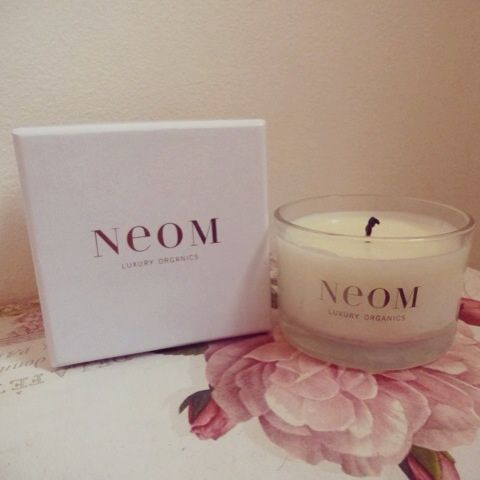 Combining my everlasting love of candles, with recent discounted prices on the NEOM range on ACHICA.com meant that I was given a perfect opportunity to try the candles that are so hugely popular.
Rather than being made with paraffin wax and synthetic fragrance like the majority of candles, NEOM's are made from a special blend of vegetable wax and 100% natural aromatherapy oils. I chose the scent 'Happiness' which is a lovely blend of White Neroli, Mimosa and Lemon, combined with natural fresh grass notes which help to mirror the awakening scent of Spring.
I've been burning this daily for the past week and have loved it. It's scent is gorgeous, incredibly relaxing and lingers once the candle has been blown out. It burns cleanly (no hard wax left behind) and is a beautiful addition to my evening relaxation routine. NEOM travel candles have an average burn time of 20 hours, which means I can burn this frequently and not run out too quickly. Whilst these are expensive candles (£15.00 - £39.50 dependent on size) I will definitely be treating myself to another once I've run out, and hoping for a full size candle as a Christmas present! Given it's June, this is wishful thinking...
I'd love to know what your favourite NEOM scents are?
Just incase it's true that tomorrow GFC will no longer be in use, please follow me on Bloglovin'
instead!