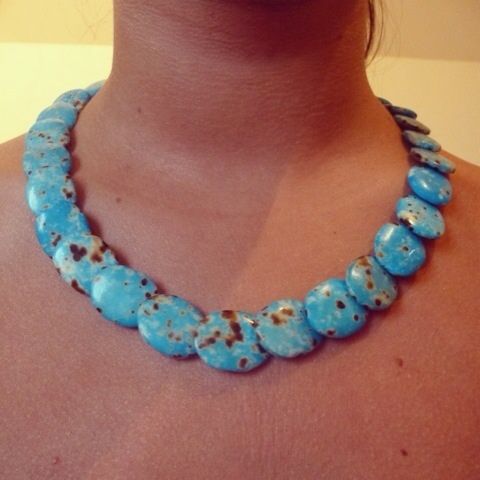 I'm rather overdue on this post, my Moroccan trip has long since passed, and I've already been and gone on my second holiday! Nevertheless, I wanted to share some of the beautiful necklaces I picked up in the souks during my trip.
There were so many lovely pieces there, lots of silver, turquoise and coral and the colours were gorgeous. I'm loving statement necklaces at the moment, they're ideal for bringing a simple outfit together, or adding a pop of colour. They also look great with a tan.
I had to battle (not an exaggeration) to get the price down for the first necklace - the original price for it was the equivalent of £90, but I managed to get it down to £30 which I was suitably pleased with. The second I bought on a whim as I was leaving the souks and was around £15. I've worn them both loads already, particularly on my holiday to Portugal.
What do you think of my Moroccan jewels?