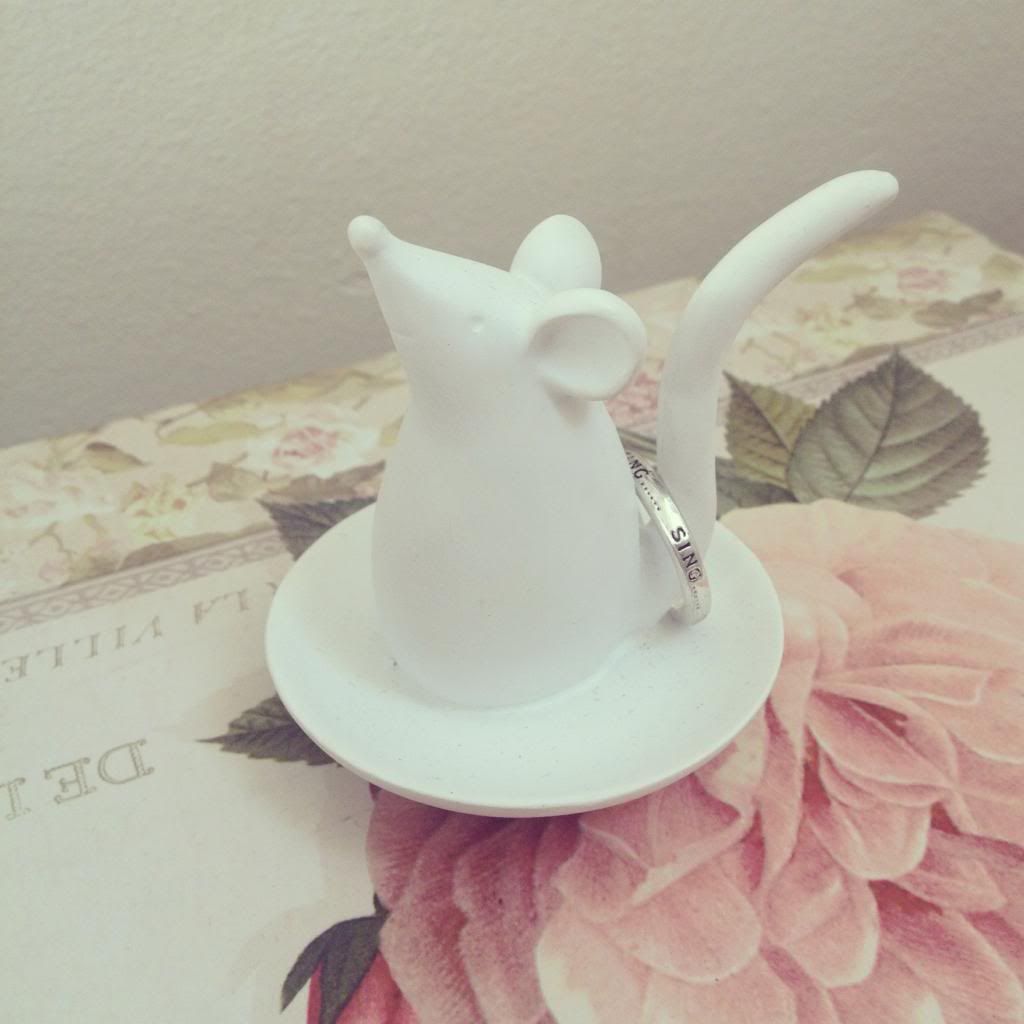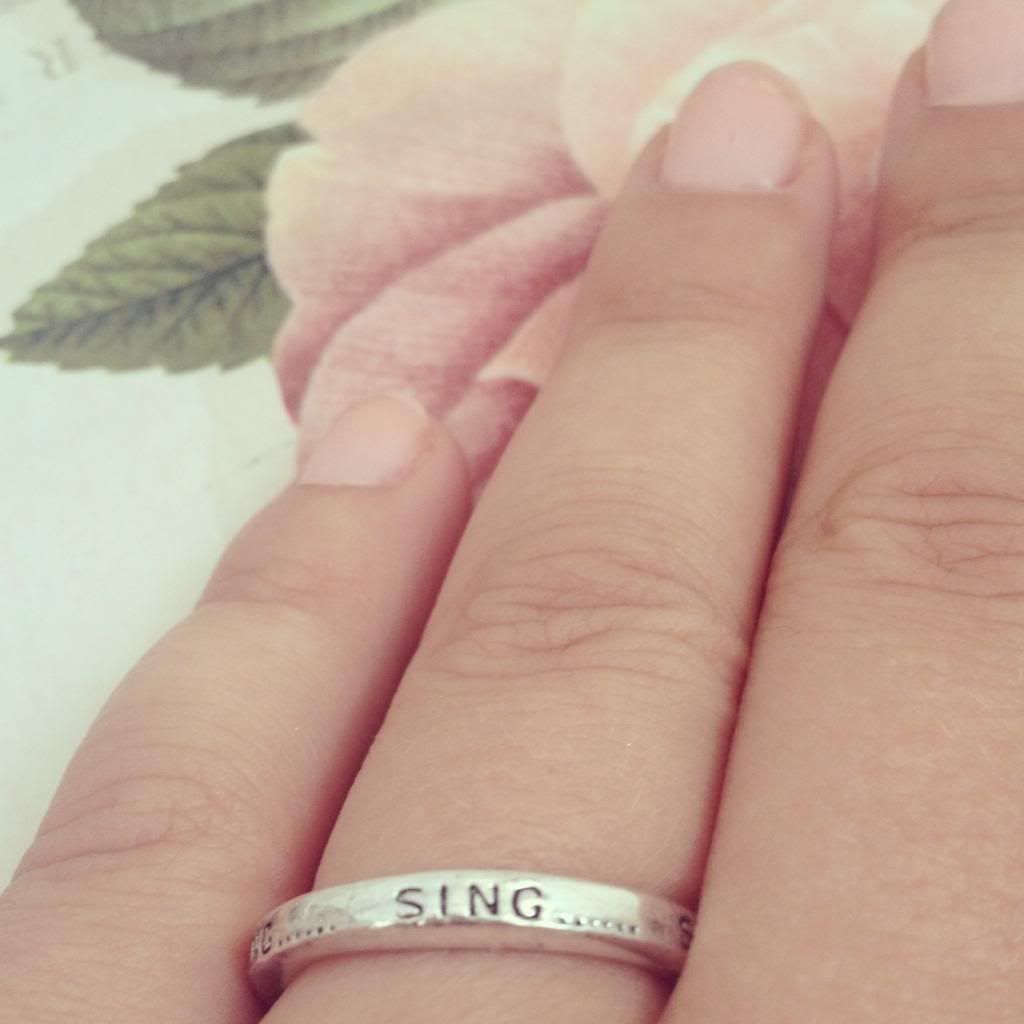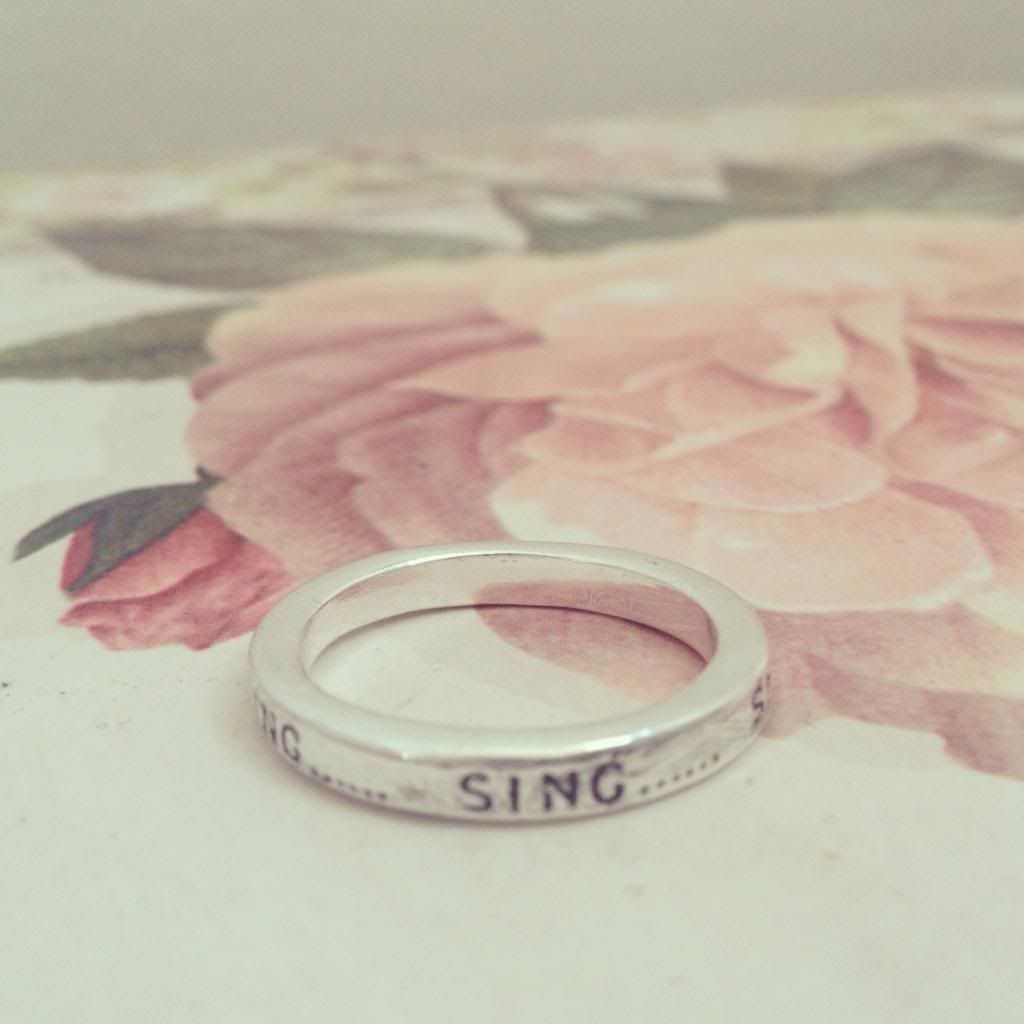 During a recent stay in Hove, I visited one of my favourite shops in the area Velvet, which is full to the brim with shabby chic furniture and accessories. Whilst gleefully browsing, I spotted this adorable mouse ring holder, and knew we were meant to be. It's painfully cute and given my nickname, it was impossible not to buy it.

I also spotted lots of silver and gold rings and decided to pick up this one as I love to sing, so figured it was fitting. It's also perfect to hang off this little chap's tail... so I had a good excuse.
What do you think of my mouse ring holder?