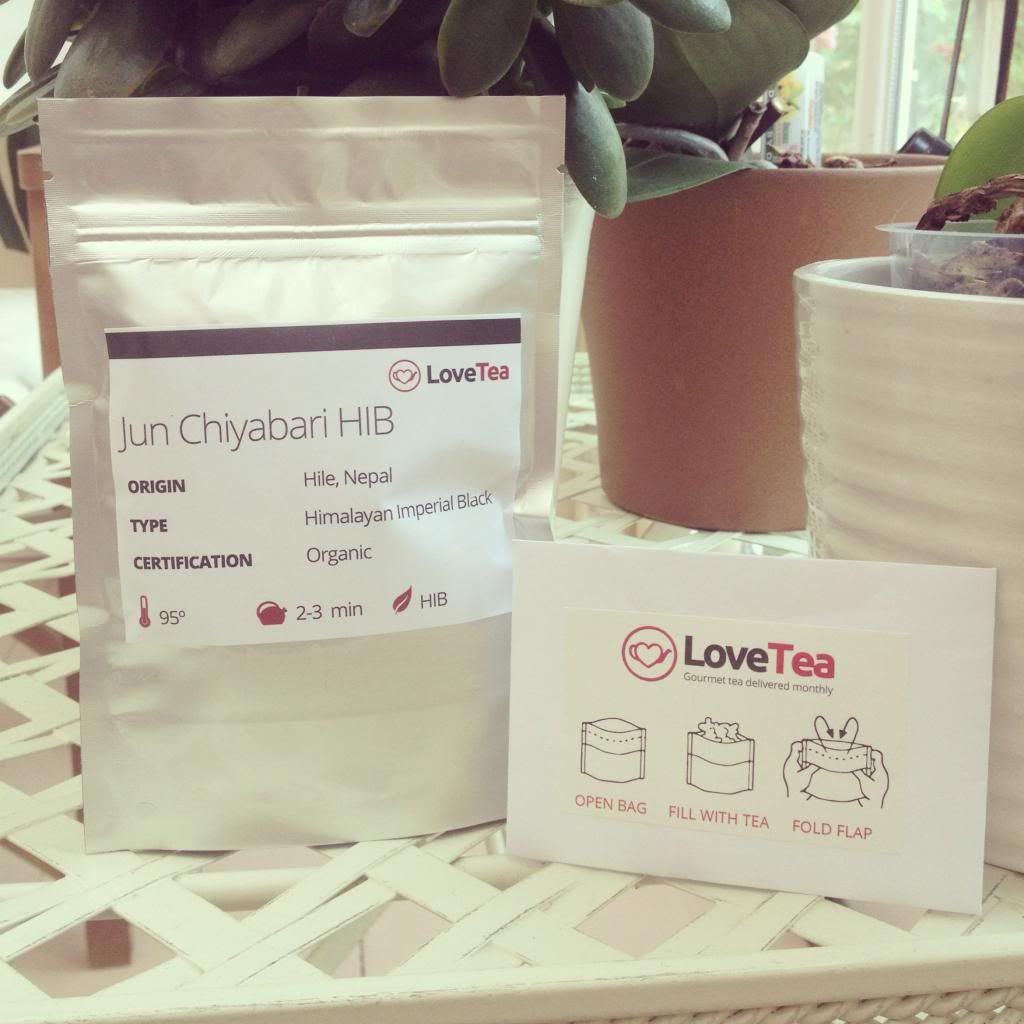 I was recently contacted by husband and wife team Matthew and Sarah from LoveTea and asked if I'd like to sample some of their tea. LoveTea is a company which specialises in sending a different gourmet tea straight through your letterbox each month (directly sourced from the likes of Sri Lanka, India, China and Japan).
As I consider myself a beginner tea drinker - not one to stray from the likes of PG, I decided to take my LoveTea sample for a weekend away down in Devon and have a tea party with my Dad and best friend - three opinions are better than one after all.

I was sent the Himalayan Imperial Black tea which is sourced from Jun Chiyabari, a young boutique tea garden in Nepal's Hile region. My pack included a brewing guide which I found quite a charming touch and appreciated learning about the tea I was drinking. The tea is loose, but packs come with foldable teabags and instructions so you can either fill your own tea bags - or strain the tea. For my tea party, we used a tea pot.

Thoughts on the tea? It was thumbs up by all. It was nicely scented, with a good strength and great flavour. My Dad described it as a 'cut above the rest' and was definitely the biggest fan. Filling your own tea bag will probably be considered either a faff, or a luxury depending on what kind of person you are and how much you love tea but if you appreciate good quality, it's worth it.

LoveTea is a great service and an ingenious idea. If you're a real tea lover then I would definitely encourage you to try out a package - prices start from as low as £4.50 a month. It would also be a great gift - Father's Day is fast approaching (June 16th) and I think this would be perfect.

That said, Matthew and Sarah have kindly offered me 40% off for my readers - so if you'd like to try LoveTea then simply enter ALICE40 to redeem!
"Each cup of tea represents an imaginary voyage"