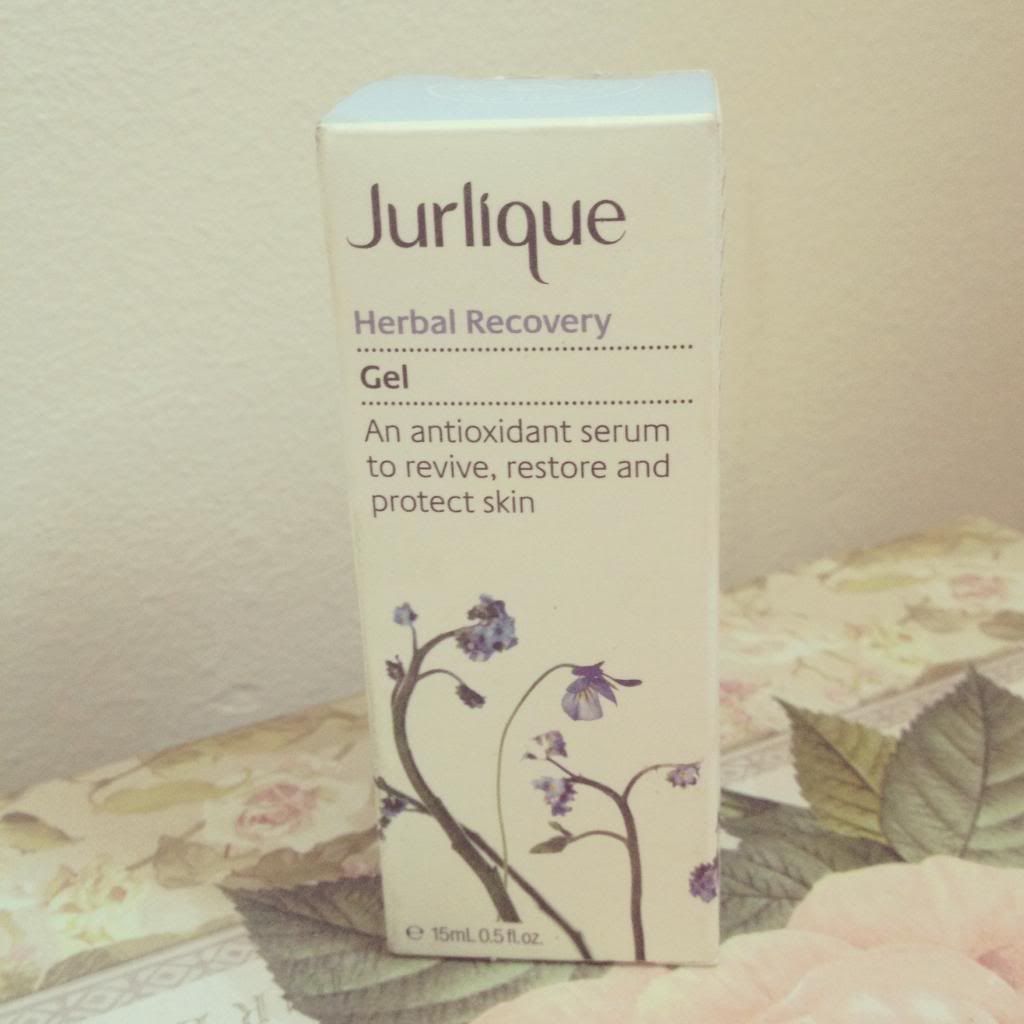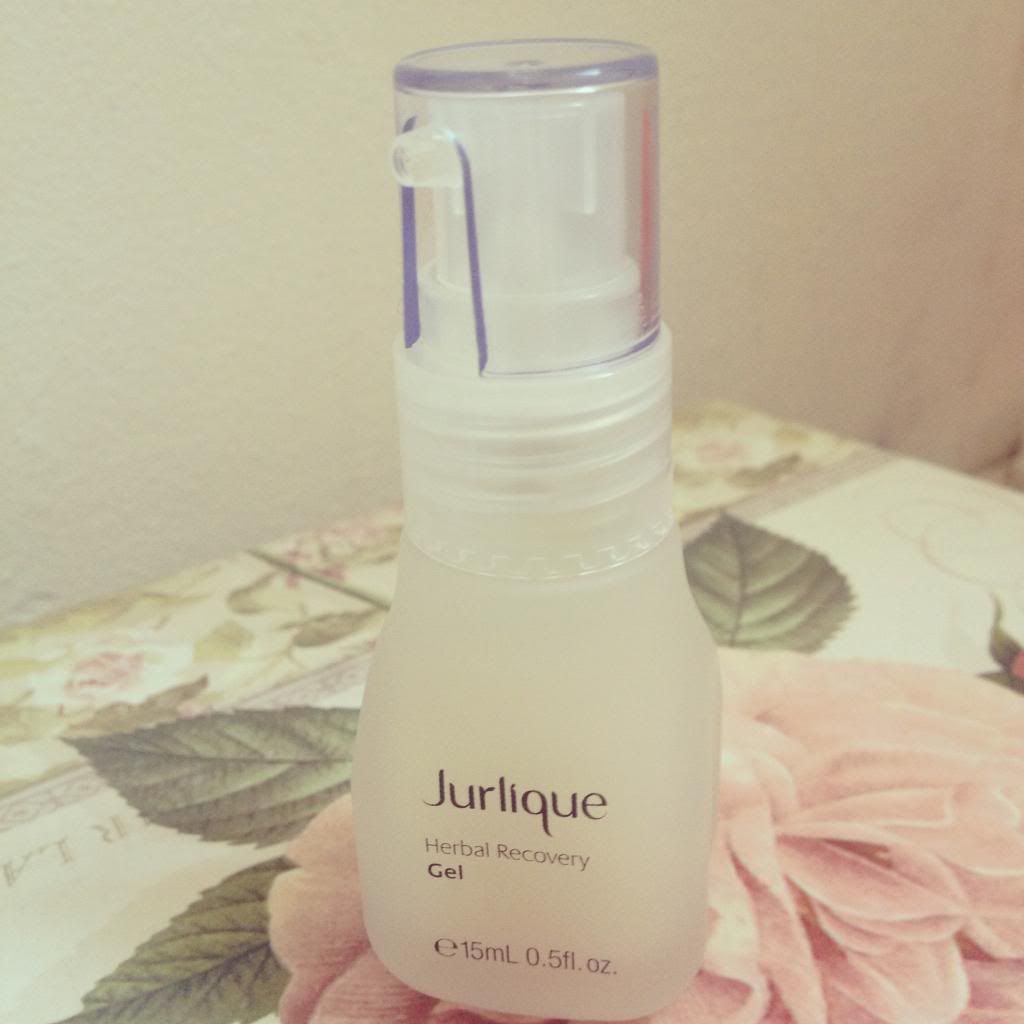 As a member of Space NK's N.Dulge scheme, I was delighted to receive a Jurlique Herbal Recovery Gel (15ml) as my free birthday treat earlier this month. (RRP £45, 30ml)

Jurlique is an Australian brand that pioneers in the development of biodynamic beauty products. They believe in the relationship between beauty and the earth, creating a skin care range that uses a potent fusion of active herbal ingredients. The Herbal Recovery gel is marketed as a high performance antioxidant serum, rich in powerful botanicals and plant oils that helps to reduce fine lines, dryness/dullness and helps to increase skin hydration and radiance. It is essentially a product to help with ageing. Happy 26th Birthday Alice - you are getting old.
How does it work? Well, the composition includes eighteen pure extracts from various plants and flowers, including ginseng, liquorice root, calendula, aloe and jojoba. Ginseng root helps restore pores and firm the skin, whilst Evening Primrose Oil helps replenish the skin's lipid layer (the fatty cells that keep moisture from escaping through the surface). Rose Hip Oil and extracts of Marshmallow, Aloe Vera, Echinacea and Rose help to hydrate, soften and soothe skin as well as providing antioxidant benefits. The combined efforts of all these extracts helps to restore the skin's pH balance to ideal levels, and maintain its defence against environmental aggressors.
Never one to follow the guidelines, I apply this at night time only, straight after cleansing (with Skinetica) - so if you like a simple skin care regime, then this can be part of a power duo. Just one or two tiny pea sized pumps is enough to cover your entire face and neck (meaning this product would last for ages). The scent is strong - a little like walking through an English country garden, so it's not for fussy noses. This serum is incredibly soothing to use, it dries immediately with no stickiness (unlike some other serums) and it's perfect to use as a substitute to other creams that feel too heavy on the skin over summer. My skin is feeling noticeably revitalised, plump and clearer. I wouldn't hesitate to purchase this when my bottle runs out, though I think it'll take a while!
Has anyone used any Jurlique products before? I'm really keen on exploring this brand further!