April was a great month - I turned 26, booked a holiday with my boyfriend, and just generally had a pretty good time of it. I also discovered some great beauty products.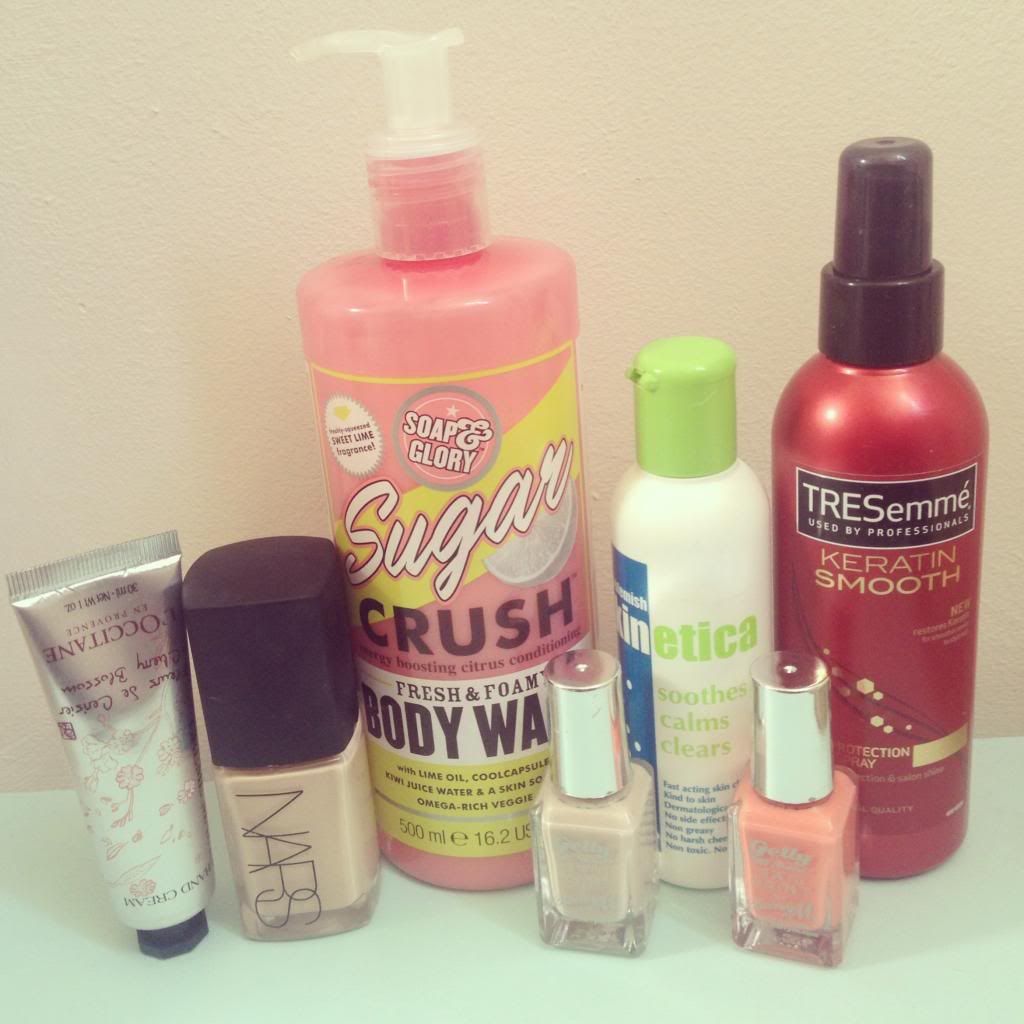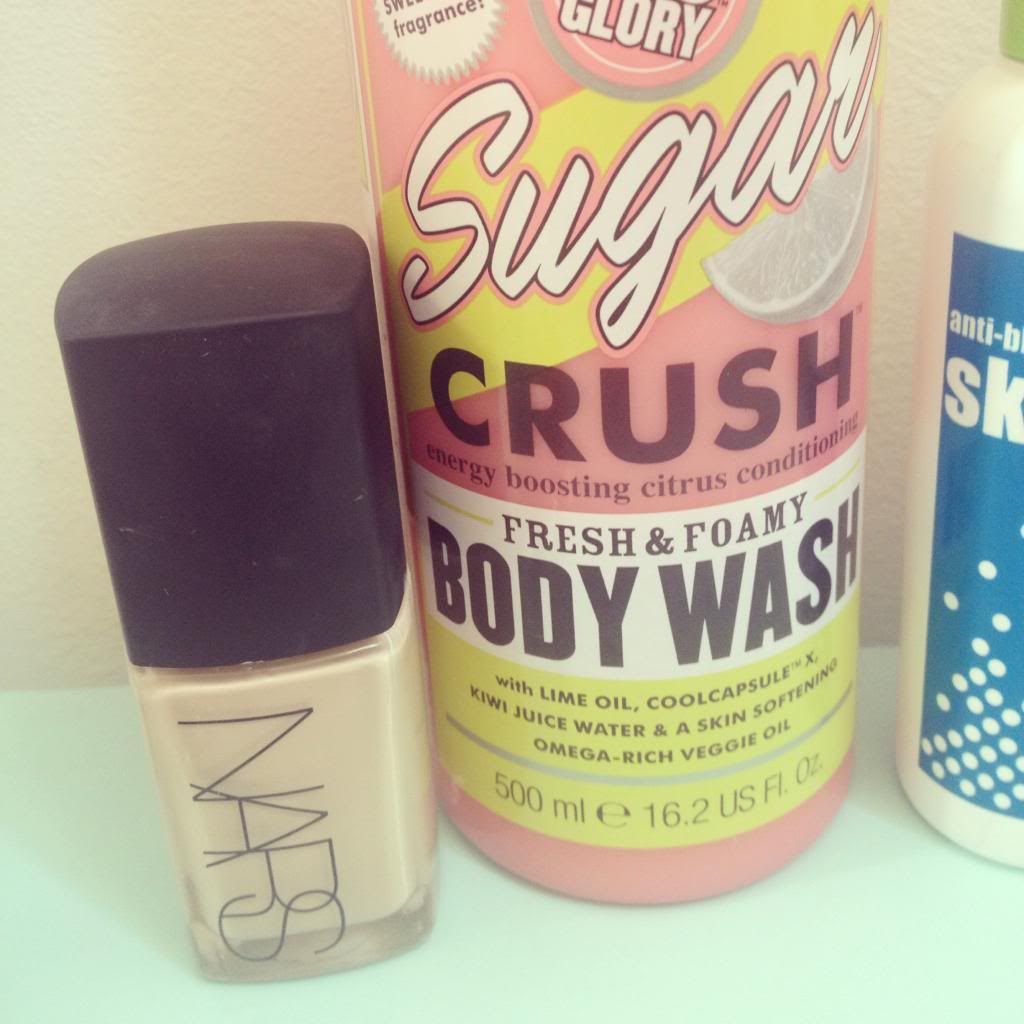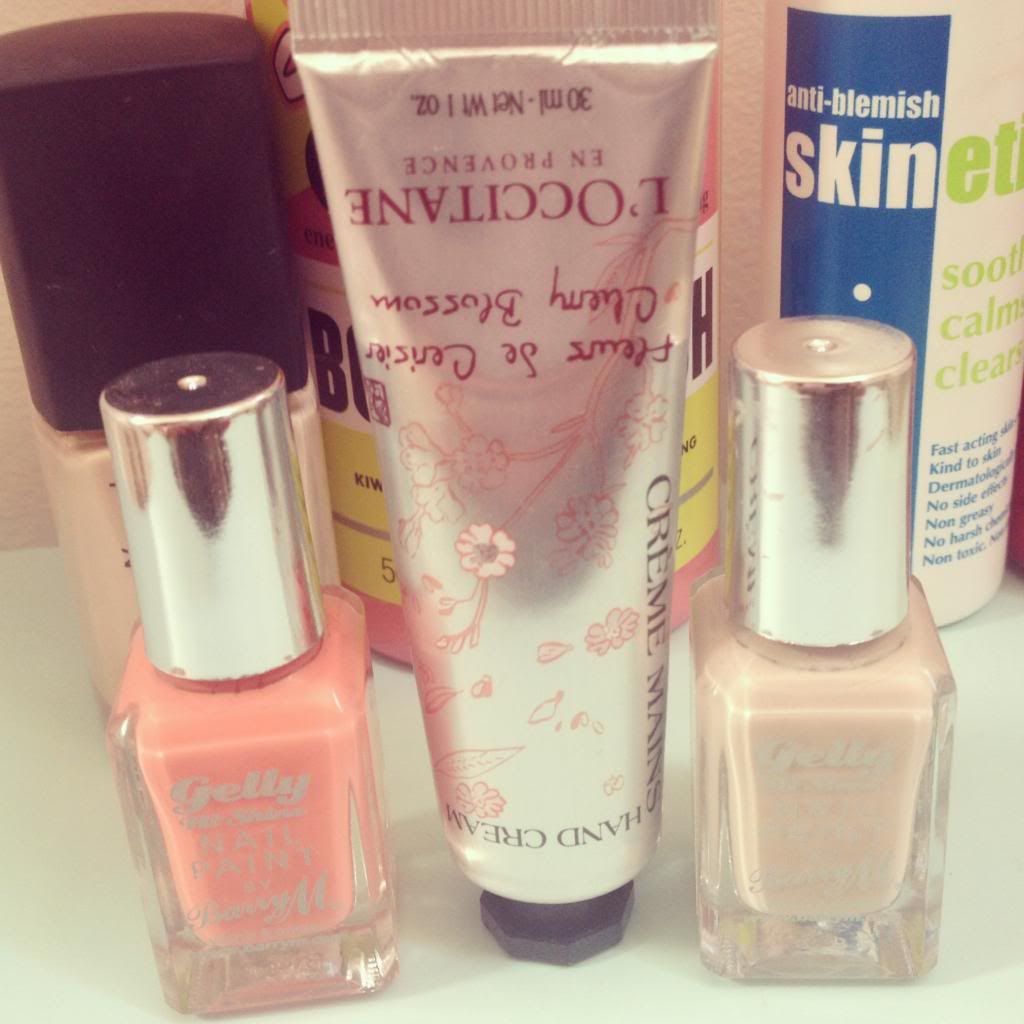 TRESemme Keratin Smooth Heat Protection Shine Spray
I was recommended this by a friend, but only started to use it properly last month. It works for me as a 2-in-1 heat protectant and serum - it makes my hair super smooth and shiny. It contains Biotin which is great for your hair so leaves it feeling soft, and health

y without weighing it down.
I love this so much I did a full review on it here. I'd recommend paying the £1 P&P charge for a free sample like I did, because this stuff has transformed my skin and I wouldn't be without it.
Soap & Glory Sugar Crush Body Wash
I absolutely adore this body wash. It is probably my favourite smelling product of all time, and lathers into a creamy, foamy wonder. It's also an enormous bottle so it'll last me ages and is great value for money.
Nars Sheer Glow Foundation
I also rate this highly enough for it to have it's own dedicated review, which can be read here. It's a great light, buildable foundation that looks really natural.
L'Occitane Cherry Blossom Hand Cream
I have wanted this for ages and was lucky to receive two for my birthday, and have been using them religiously (one for home, one for work) since. They smell gorgeous, are moisturising, non sticky and a real pleasure to use.
BarryM Gelly Polish - Lychee & Papaya
I've been trying more and more of the Gelly range recently, and these are my two favourite colours. The range is great for shine and longevity, and are a great price too. Papaya is a gorgeous bright peachy shade, and Lychee a pretty cream nude.
What are your monthly favourites?
----------------------------------------------
As a side note, if you enjoy reading my blog, I'd be so pleased if you voted for me for the Best New Beauty Blog in the Cosmopolitan Blog Awards 2013 :)