This weekend I wanted to give my new boots an outing, so I went off to dinner and drinks with my sister in tow.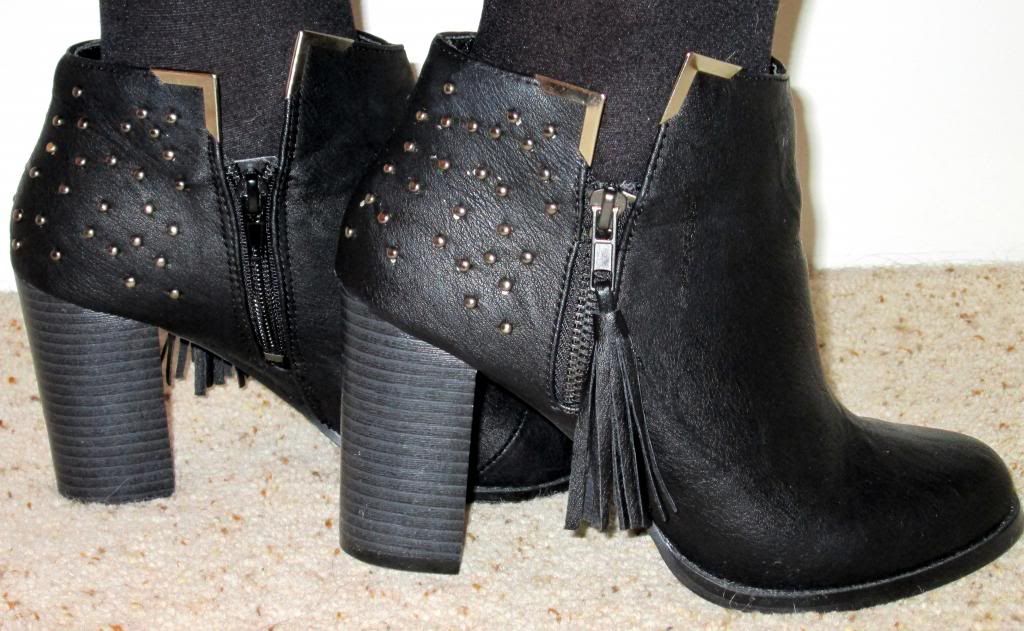 Dress - H&M (last season)

I'd been looking for the perfect pair of black ankle boots for ages, and had just about given up the hunt on the high street, when I turned to eBay and found these almost immediately. I love the studded back, block heel and metal detailing and considering they were less £20, I'm feeling pretty smug.

This is my first outfit post, and I'm not sure how regularly I'll be doing this as my team (sister and camera) are both exhausted...
What do you think of my boots? Would you like to see more fashion style posts from me?
My giveaway ends in 24 hours - last chance to enter here!