I've had a beautifully relaxed weekend, and whilst doing very little, decided to take it upon myself to find better storage solutions for both my makeup and nail varnish collections.
Until recently, my nail varnishes were haphazardly balanced in an insufficiently sized Ikea pot, which meant that I often forgot about the range of colours I had, and tended to just stick to whatever was at the top. Whilst I don't have a large collection at all, it was still getting unmanageable. I decided instead, to store them in this pretty box I've had for years (that's had little purpose to date) and I'm really pleased with how it's turned out.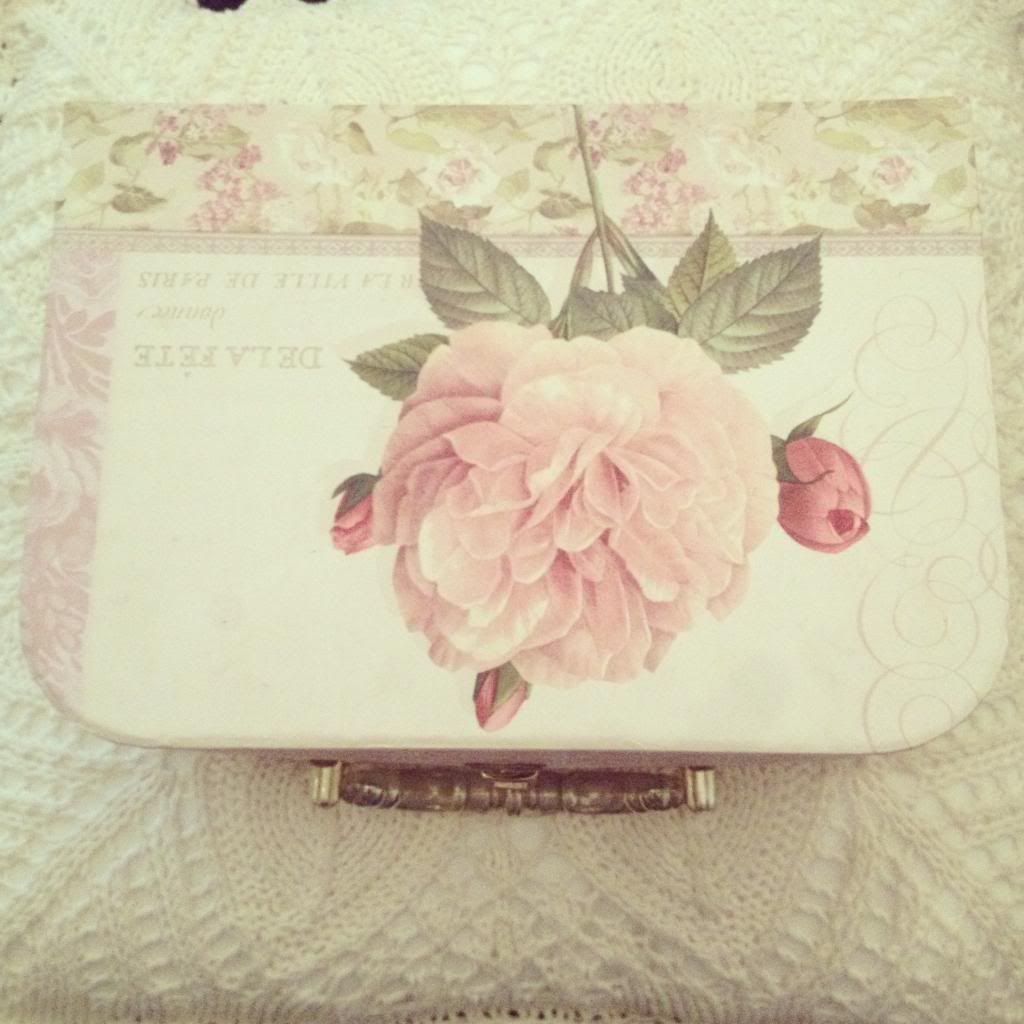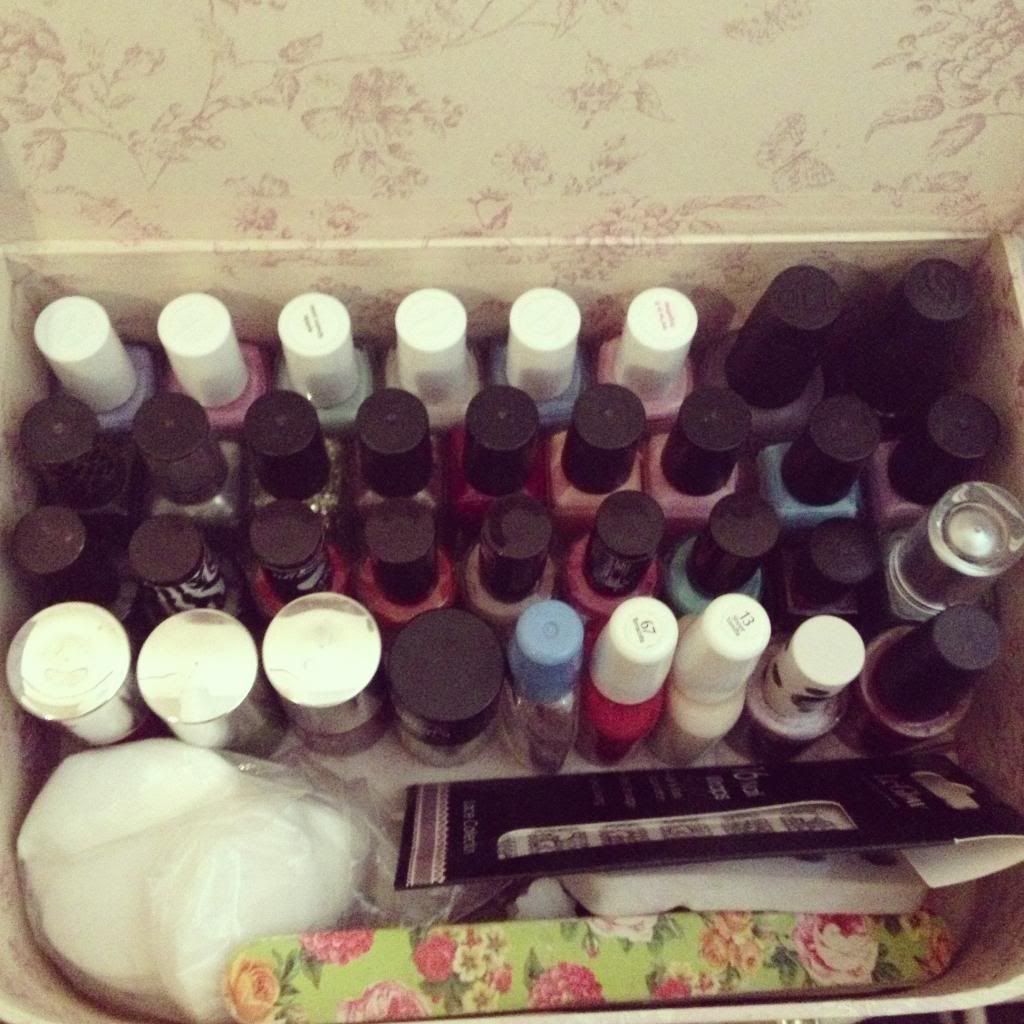 Storing them upright means I'm able to see exactly what colours I have, ordered by brand, as well as have room for any smaller nail utensils like scissors, cotton wool and nail files.
Essie
L-R - Bikini So Teeny / Cascade Cool / Mint Candy Apple / Imported Bubbly / Lapiz Of Luxury / We're In It Together
Barry M
L-R - Croc Effect / Foil / Yellow Topaz Glitter / Pink Silver Glitter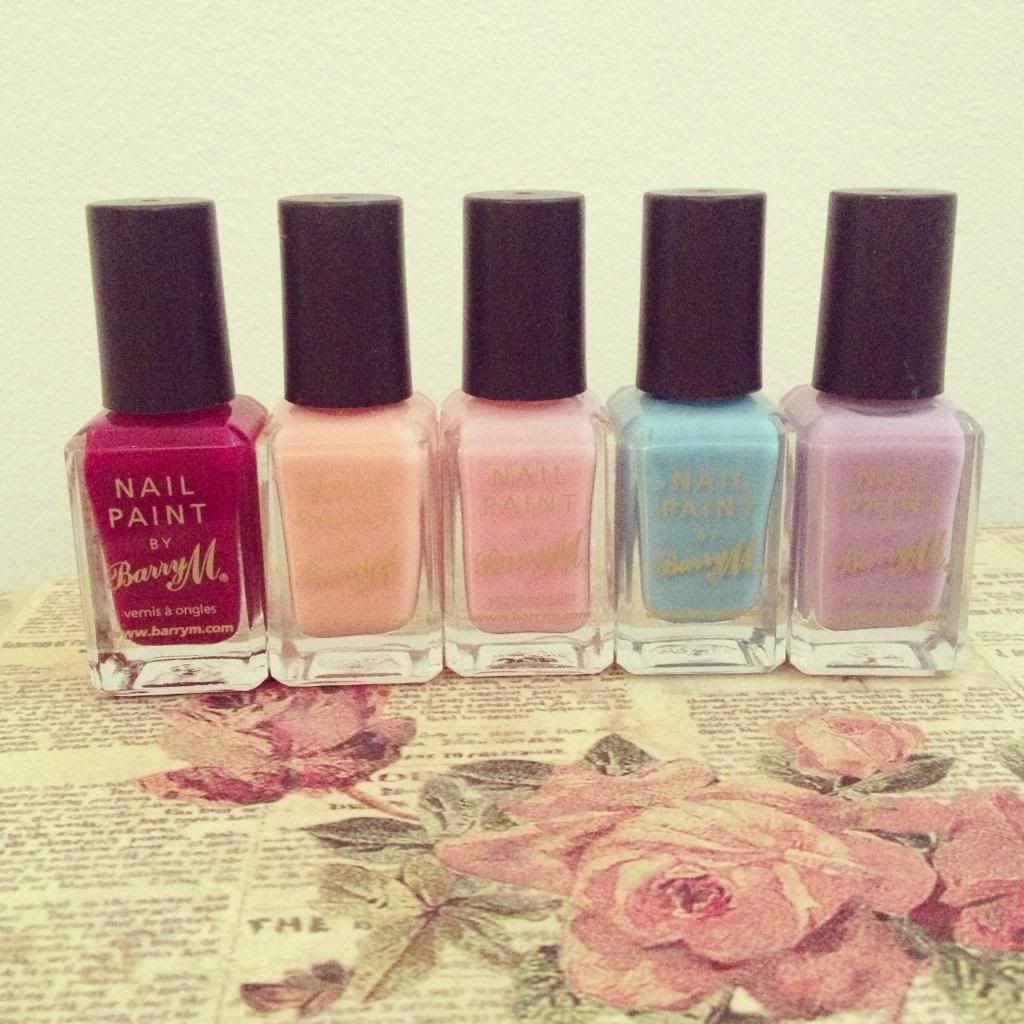 L-R - Raspberry / Peach Melba / Strawberry Ice Cream / Blueberry Ice Cream / Berry Ice Cream
Rimmel
L-R - Black Cab / Black Graffiti Top Coat / Coralicious / Tangerine Queen / Caramel Cupcake / Rose Libertine / Misty Jade
Nails Inc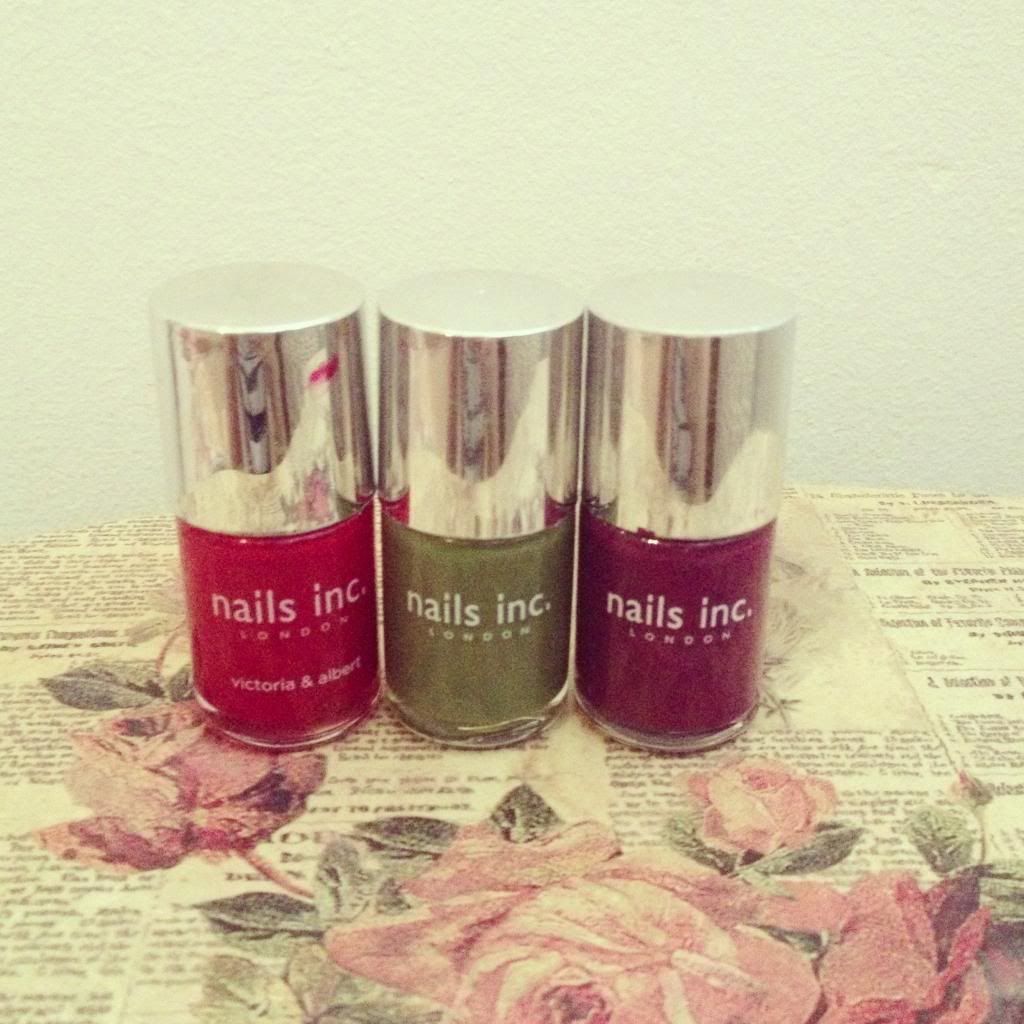 L-R - Victoria & Albert / Battersea Park / Mulberry Walk
Sally Hansen
L-R - Strengthening Top Coat / Terracotta / Sheer Vanilla
Odds & Sods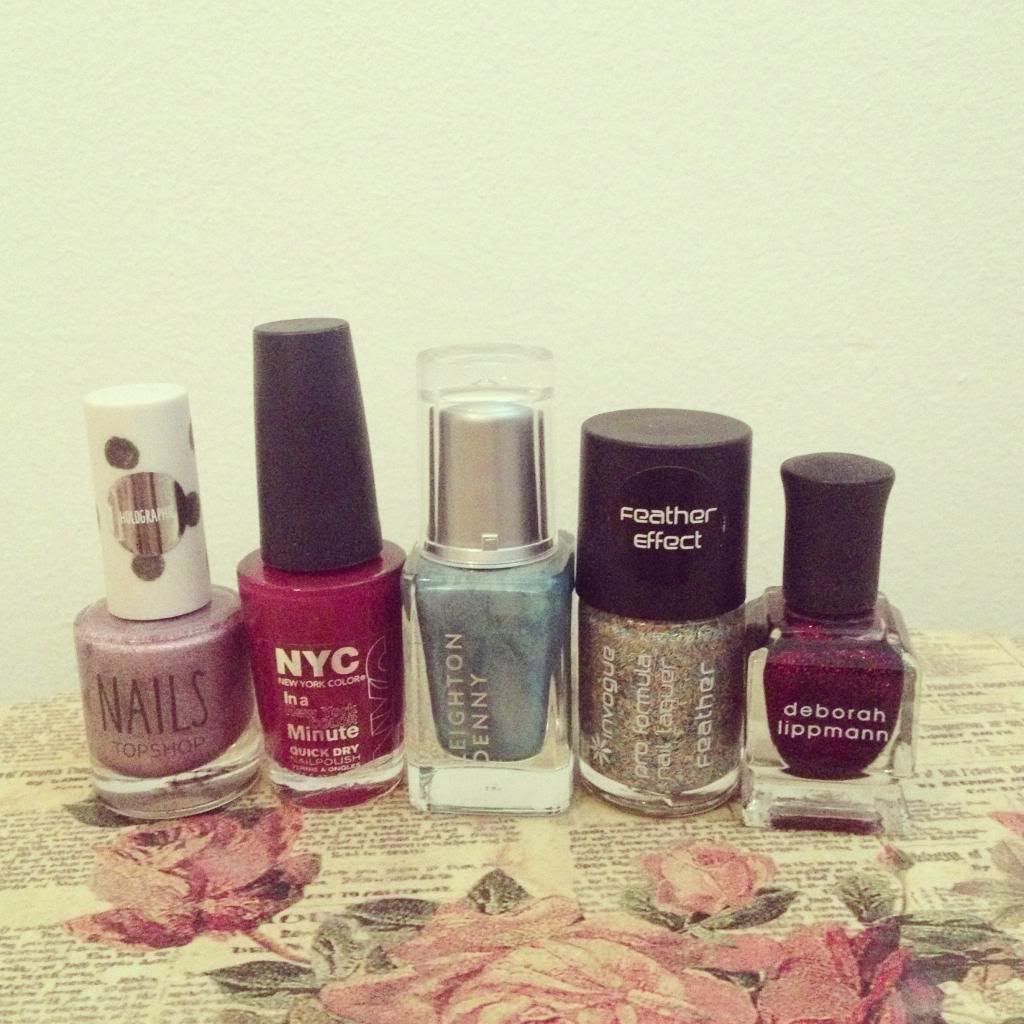 L-R - Topshop Wistful / NYC Downtown / Leighton Denny Sex Kitten / Invogue Parakeet / Deborah Lippman Razzle Dazzle
How do you store your nail varnishes?
Don't forget to enter my giveaway to win a MAC Blusher & Lipstick
here