I've been shopping like nobody's business this month - I've had packages coming through my door nearly every day and it's made coming home from work so exciting - but, I do need to exercise some more self control. I recently heard about Essie nail polishes being available on Fragrance Direct for £1.99 each (that's a £6 saving!) and I rushed over immediately to get my hands on some. They don't have many shades, and they go in and out of stock quite often - but I was really pleased with the ones I managed to pick up, I've even gone back this morning and ordered two more!
L-R - Imported Bubbly / We're In It Together / Cascade Cool / Bikini So Teeny
Whilst I was there, I also bought two Dainty Doll blushes, one cream and one powder. Dainty Doll is a brand that was created by Nicola Roberts from Girls Aloud, and is aimed at pale skinned ladies. As I am not pale skinned, Dainty Doll is not a brand I've tried before, but I've seen some positive feedback on her range, and as this was also greatly reduced, I decided to give them a try - and they are gorgeous.
Both the blushes are well pigmented and have a super smooth formula which makes them really buildable. 'My Girl' is a soft pink, and 'Orange County Girl' is peach with a golden glow - perfect for a tan in the summer! I've been really impressed with Dainty Doll so far!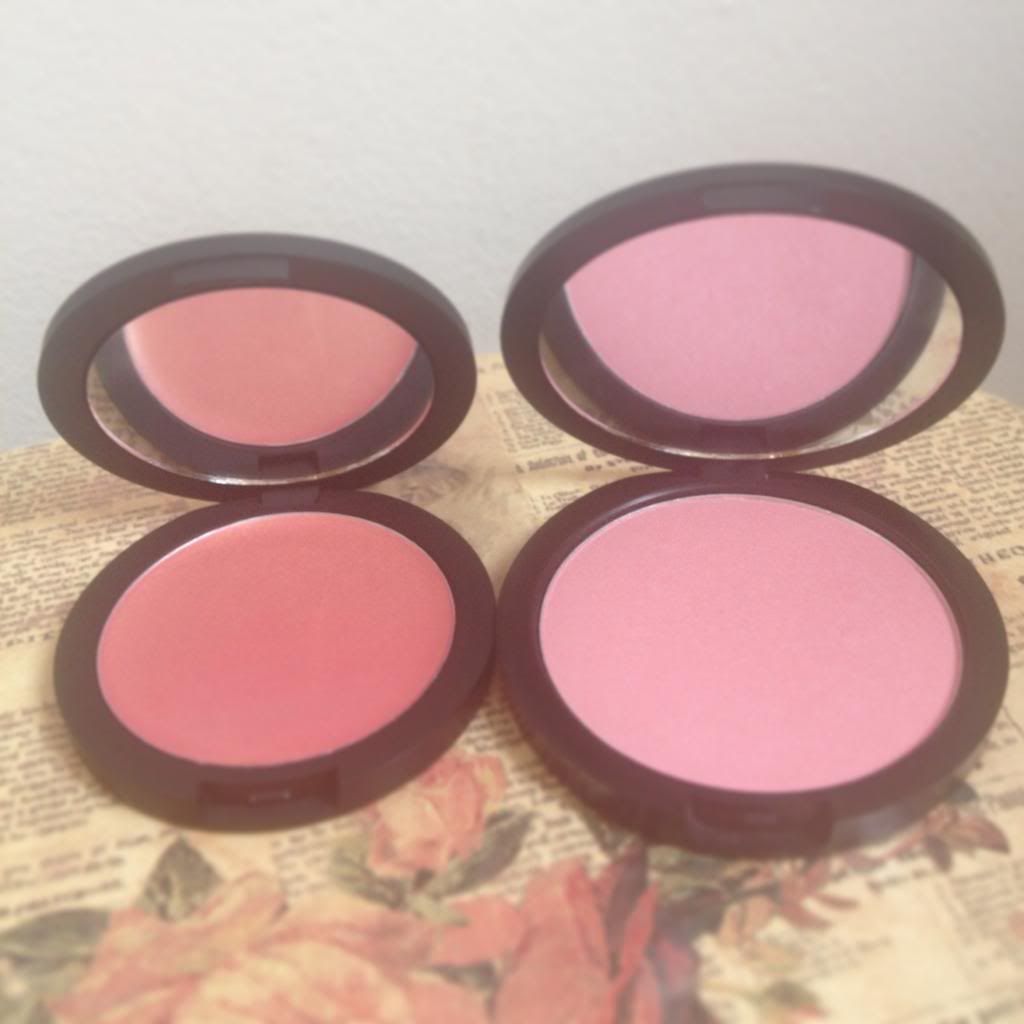 Cream Blush - 'Orange County Girl' £1.99
Powder Blush - 'My Girl' £1.99
Will you be checking out Fragrance Direct for Essie bargains? Let me know if you've tried Dainty Doll products before - I'd love to know what to get!
Don't forget to enter my giveaway to win a MAC Blusher & Lipstick here