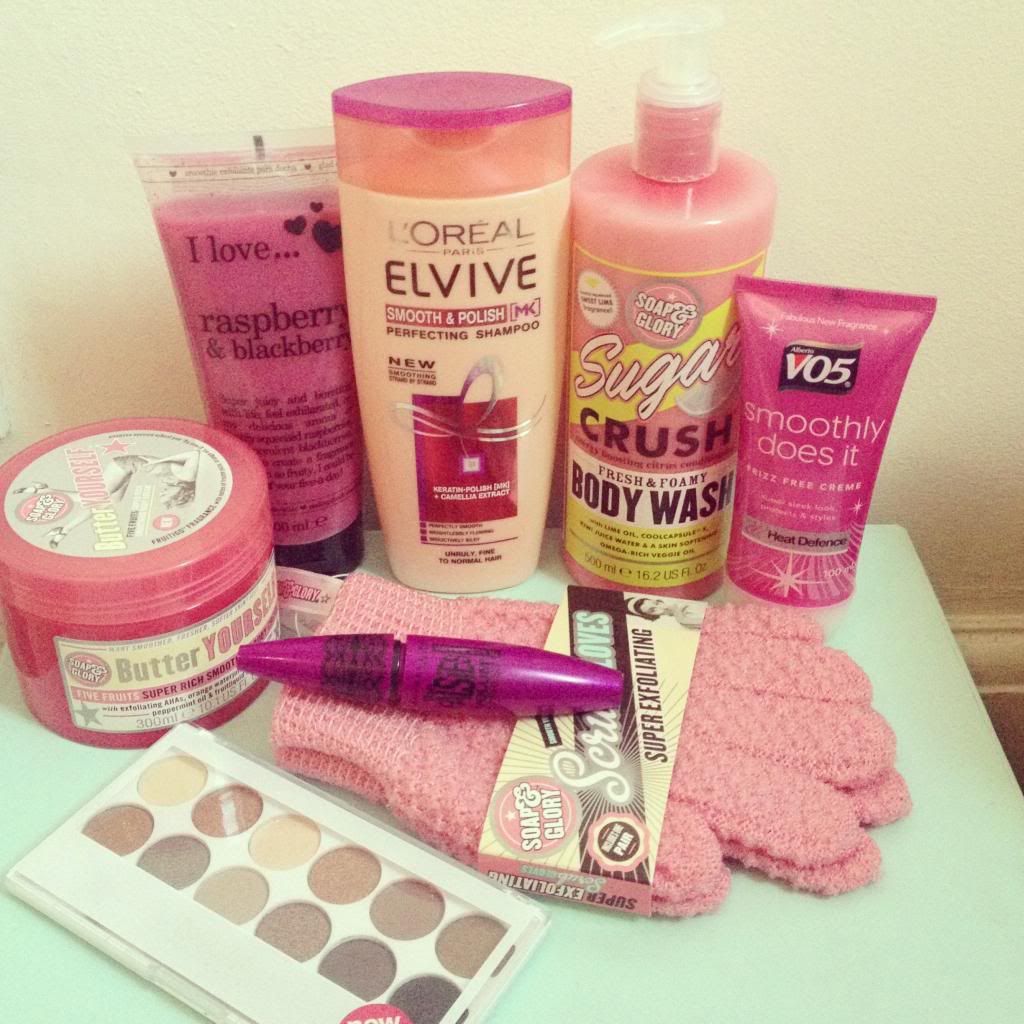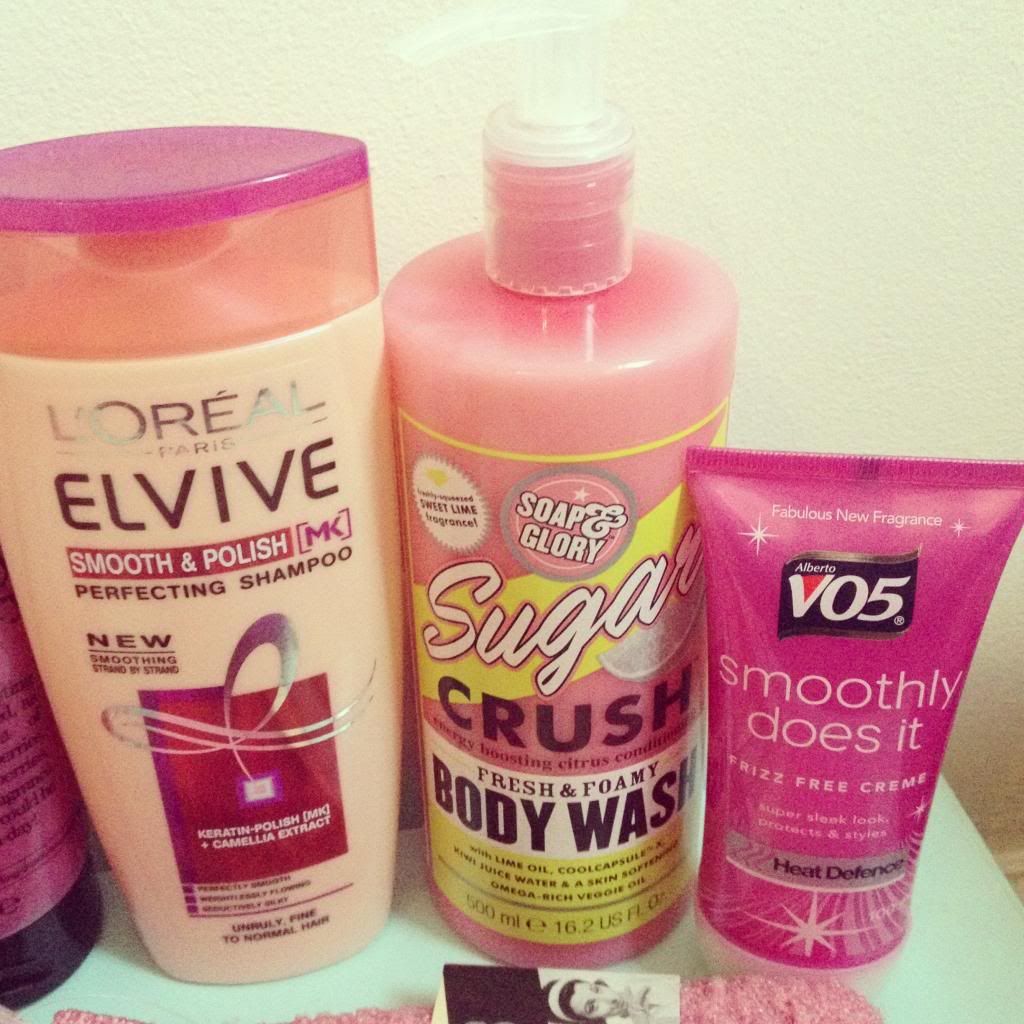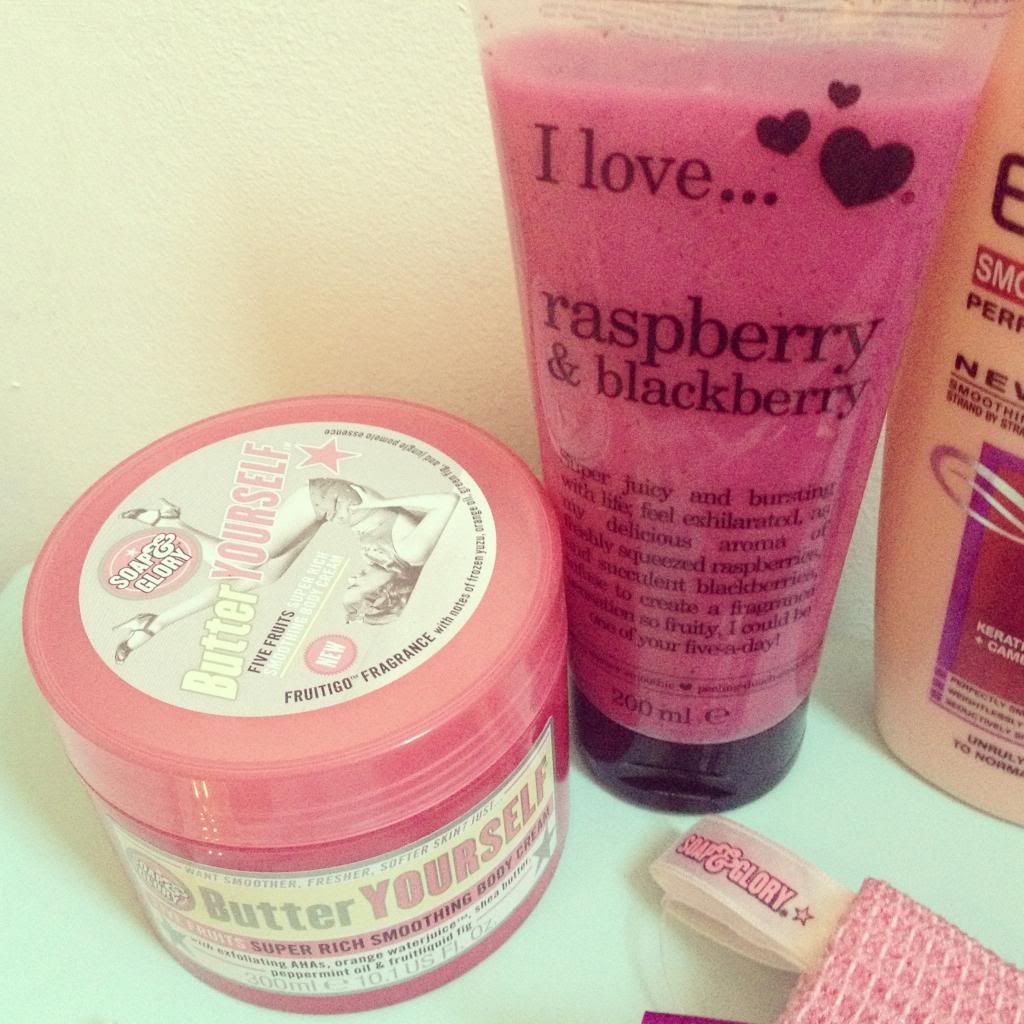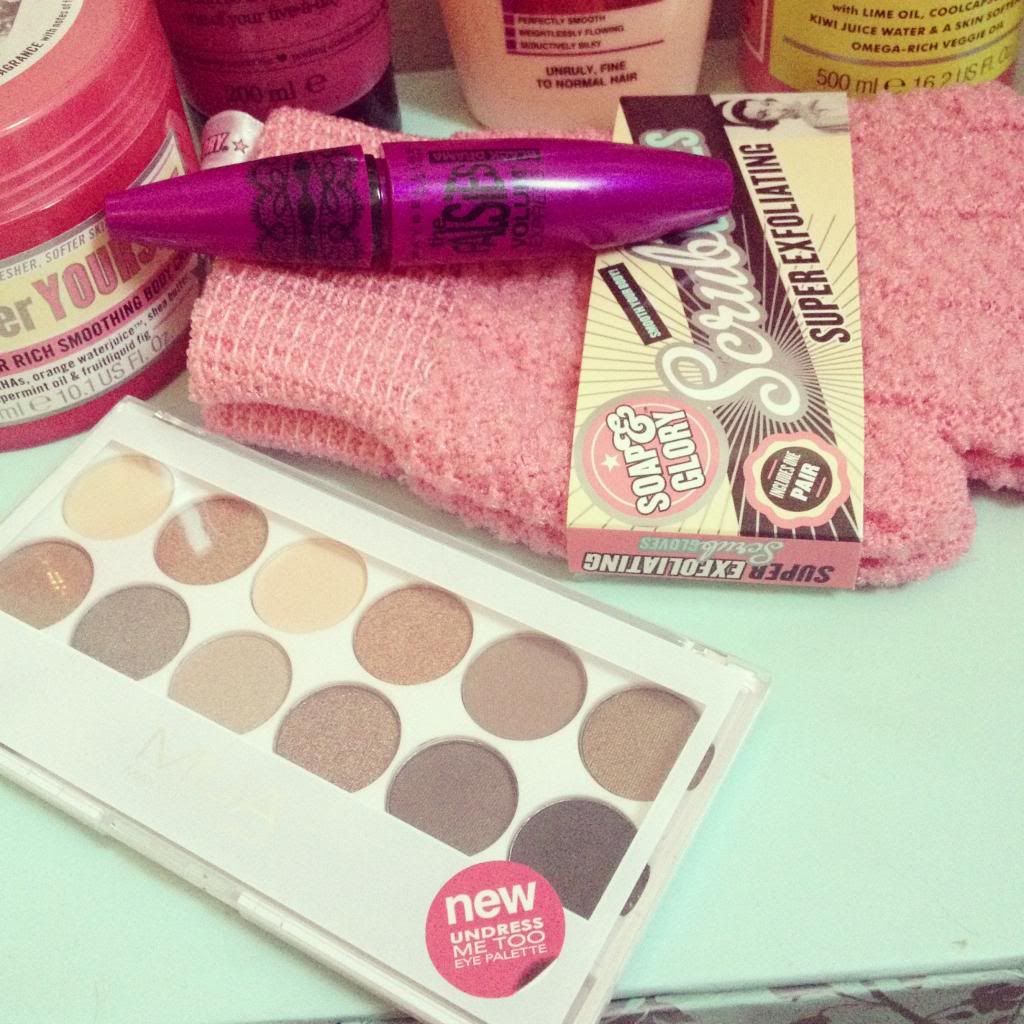 As I mentioned in my last post, I've been a bit of a shopaholic this month and this includes a flutter or two in Boots. I didn't buy these items all at the same time - so it's a collective haul (and I also didn't intend for all of the products to be pink - oops!).
L'oreal Smooth & Polish Perfecting Shampoo
I bought this shampoo simply because I liked the advert - the model (Barbara Palvin) is gorgeous and I fell for the 'if I use this product I'll be as pretty as her' trick. Needless to say it hasn't worked, but so far I'm really impressed with it - it leaves my hair lovely, smooth and soft.

I Love Raspberry & Blackberry Shower Smoothie
This is my third or fourth purchase of this (although I like to mix it up scent wise) and I adore it. It's one of the best exfoliators I've used (yet so cheap), and it's brilliant for getting rid of patchy fake tan. I have other scrubs, but this is my favourite.
VO5 Smoothly Does It Frizz Free Creme
God, I'm making myself sound like I have really frizzy hair - I don't at all, I'm just always on the lookout for products that keep hair my smooth and tame without making it greasy. It's also got the added bonus of being a heat defense. I'll do a full review on this soon!
Soap & Glory Sugar Crush Body Wash
I haven't used this yet so I can't give much away, but I've been totally obsessed with the smell of this range ever since buying the Sugar Crush scrub. It's a mixture of lime oil and macadamia and it smells like heaven. Cannot wait to use this tomorrow!
Soap & Glory Scrub Gloves
I just bought these as there was an offer on Soap & Glory products where if you spent over £10 you'd get a free Butter Yourself Body Cream (which I think is a great offer!) - I was actually in need of a new pair of exfoliating gloves so it worked out well!

Maybelleine - Falsies Mascara
Again, another product I've not tried before, but I'd heard such brilliant reviews on this mascara I thought it was high time I gave it a whirl. I've only used it twice so far - but I'm really liking it! Will do a full review at a later date once I've had more time to try it.
MUA Undress Me Too Palette
I've got the Undressed and Heaven & Earth palettes already and find them to be well pigmented and good dupes for the Naked palettes so I thought I might as well pick this one from the new Undress Me Range too and give it a go!
Do you have any products you recommend I try?