I've mentioned in a couple of previous posts that my nickname is Mouse. It's one of those nicknames that has rather taken over my life, as my boyfriend and many close friends will only address me with this name.

Whilst browsing Ebay recently, I came across this ring which only cost me £2.60 with free P&P and I rather fell in love with it. Whilst I recognise it's very much an acquired taste and probably not something that's going to cause a surge of Ebay traffic, I think it's unique, sweet and I really am enamoured with it. It represents something that means a lot to me - and you can't go wrong with that sentiment.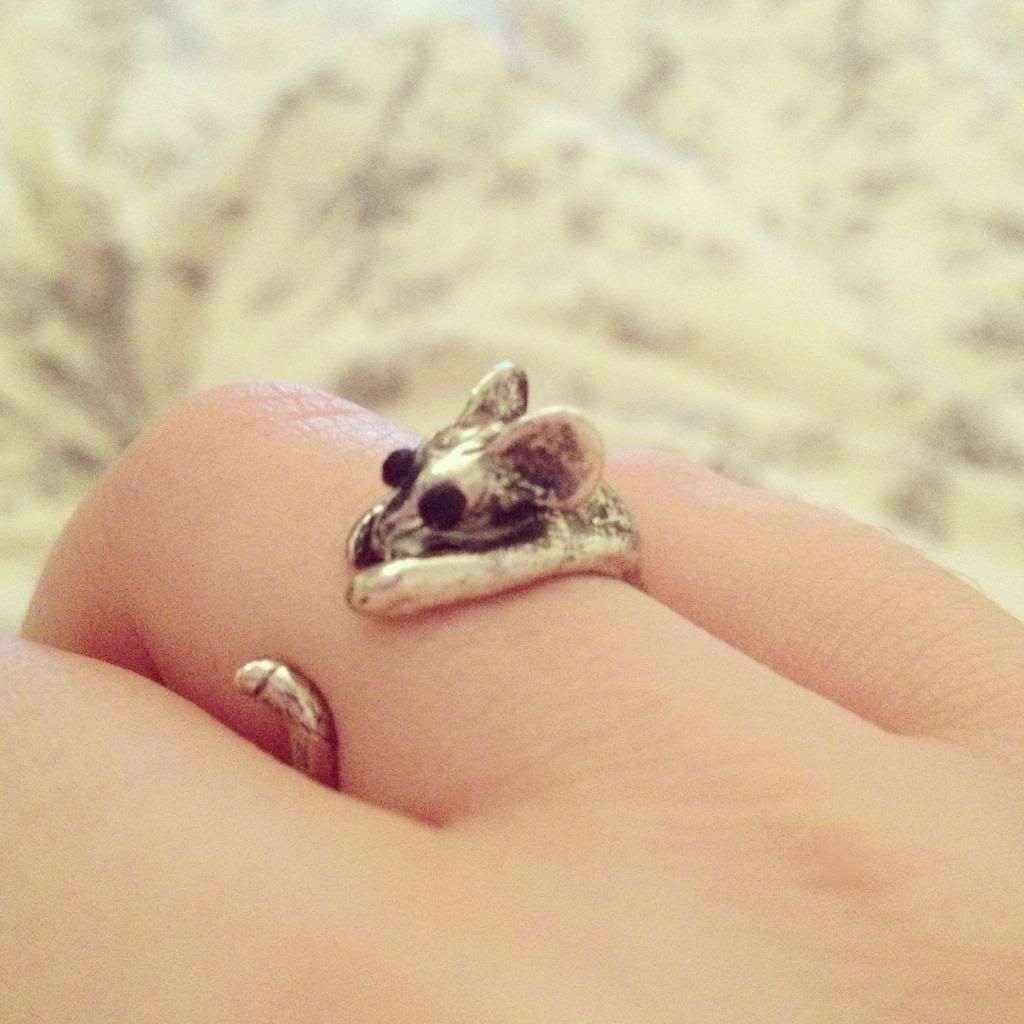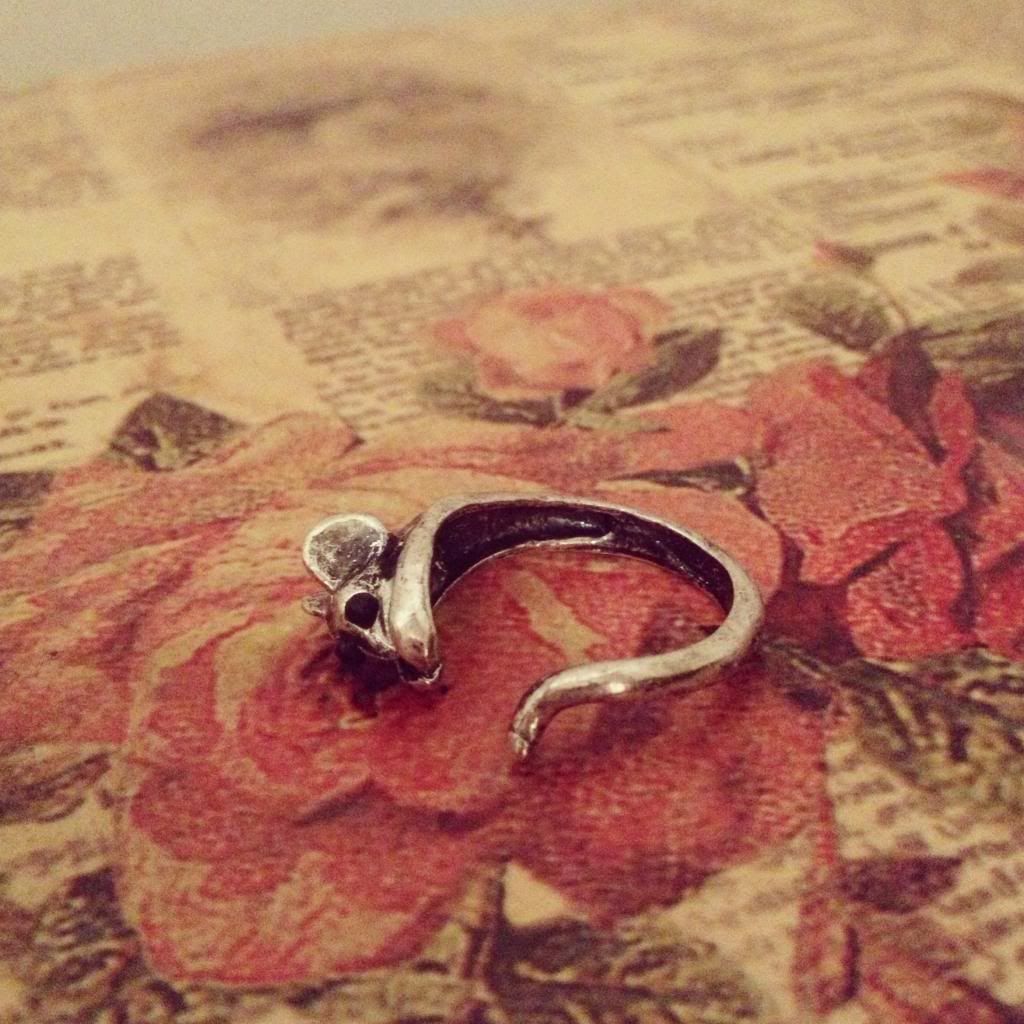 What are your thoughts on my mouse ring? Love it or hate it?