I love Lush bath bombs. I've tried plenty of Lush's skin care range (Tea Tree Water, Grease Lightening, Vanishing Cream etc) and they were good, but I never repurchased. I have however found my niche with their bath bombs. This is my thing.
Having a scorching hot bath with a scented candle is a real treat, and if you're like me and hate bubbles then this is a perfect alternative to having a soothing bath without the constant popping in your ears as you try to lie back and relax. I nipped into Lush on a lunch break this week, and picked up a few goodies...
Blackberry Bath Bomb £2.95
I chose this one because the smell of bergamot and frankincense is so beautiful. It's advertised as the perfect bomb for when you're feeling a bit stressed and out of sorts, so I thought it'd be the ideal accompaniment in my bath after a busy day at work.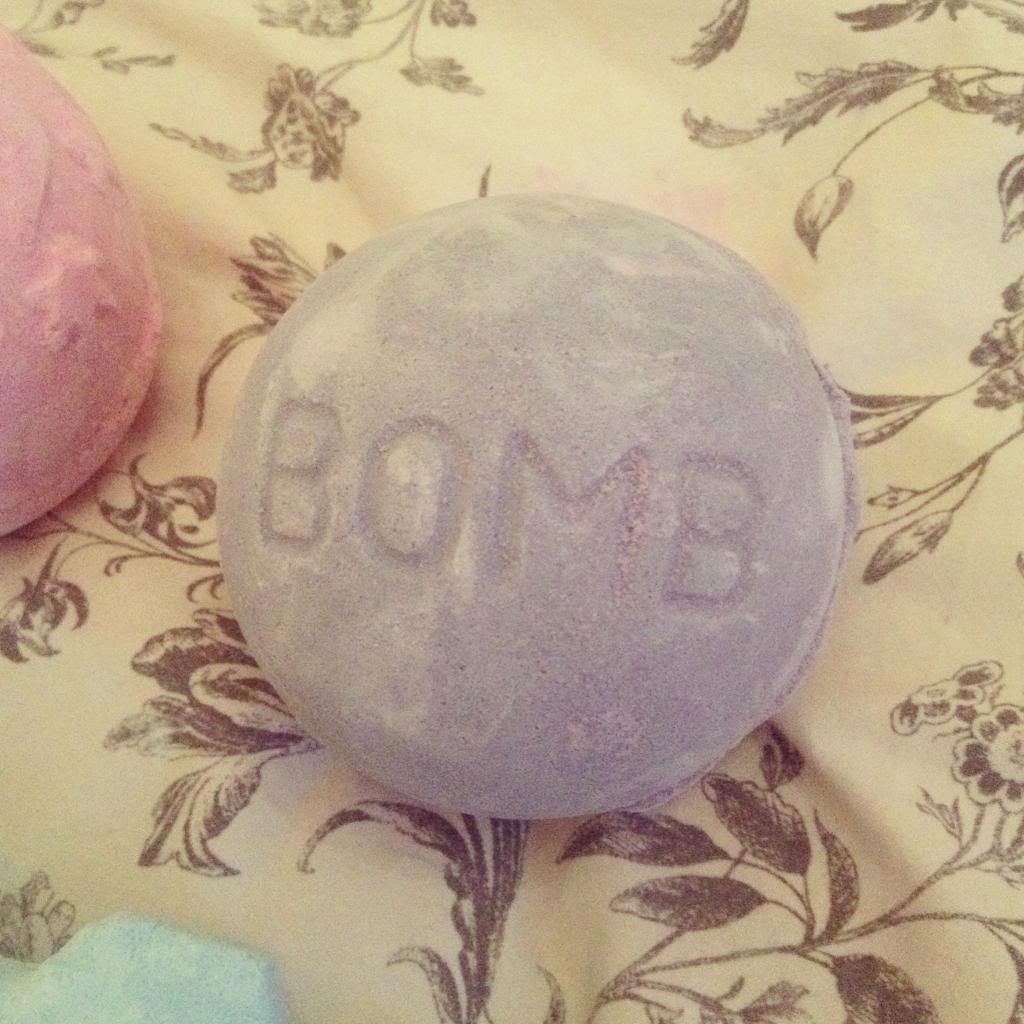 This was the first bath bomb I ever tried and it remains a firm favourite. It's scented with lavender oil and tonka absolute which helps to relax the mind and get you ready for a good night's sleep. It also creates gorgeous pink/purple bath water with loads of irredescent shimmer to recreate the magic of a starry night.
I've not tried this bomb before, but was rather taken with it's fun shape. It's scented with blackcurrent and grapefruit oil and smells amazing. Lush have added popping candy to this to simulate space dust which is pretty exciting.
Ickle Robot/Baby bot is designed for babies, something I didn't initally realise but certainly am not phased by - I'm actually really keen on using baby products on my skin because they are so gentle. This bomb is all about being soothing and calming, without all the bells and whistles that many of the other bombs have (babies and glitter don't mix) so I'm looking forward to being relaxed by it's sleep inducing oils.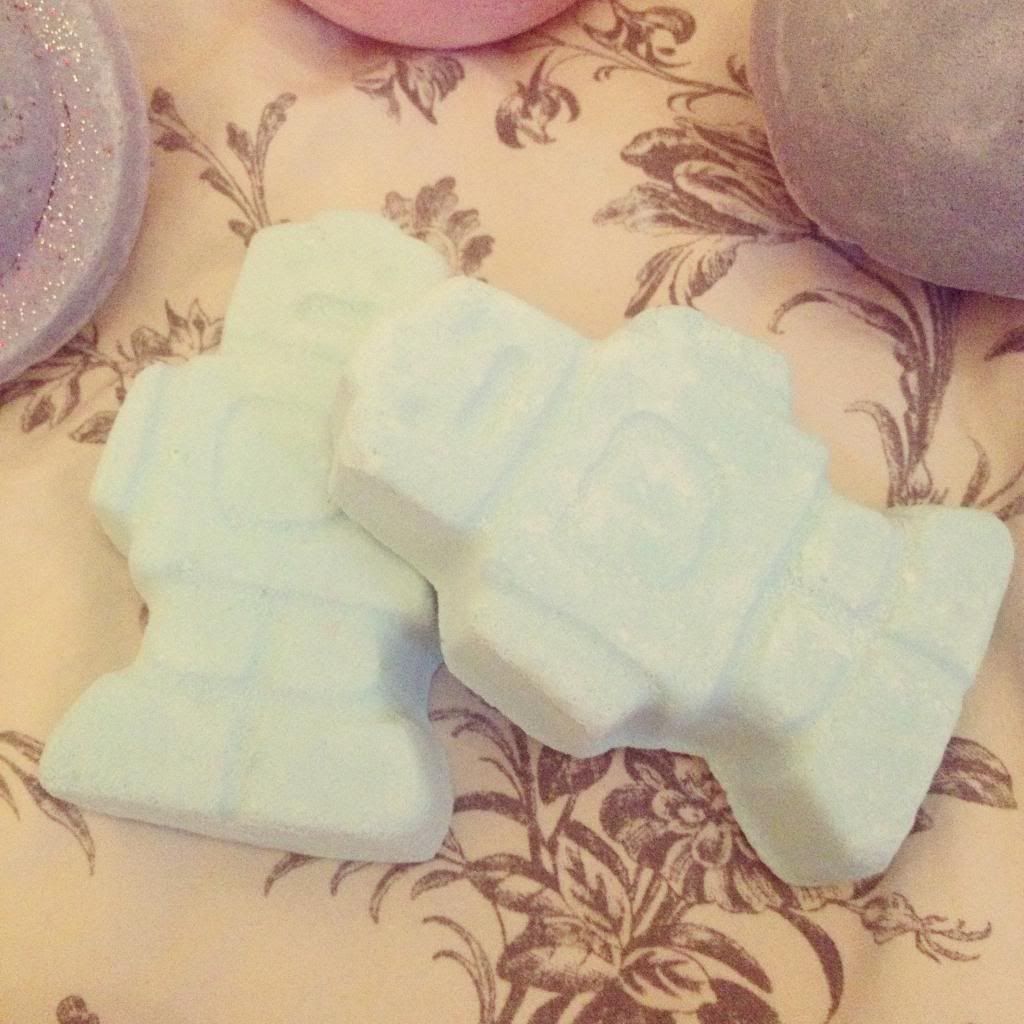 What are your favourite Lush products?