I recently hit 100 followers on my blog, and I'm so pleased. Without this sounding like some sort of Oscar speech, when I started my blog in January, I never imagined that people would find it, let alone read and enjoy my posts.
It seems to be a tradition to hold a giveaway when you hit your first 100, so as a thank you to you all for being so kind and welcoming, I'm jumping on board the wagon and hosting my first giveaway.

I'm offering the chance to win a Mac Blusher & Mac Lipstick (or Mac Eyeshadow) of your choice.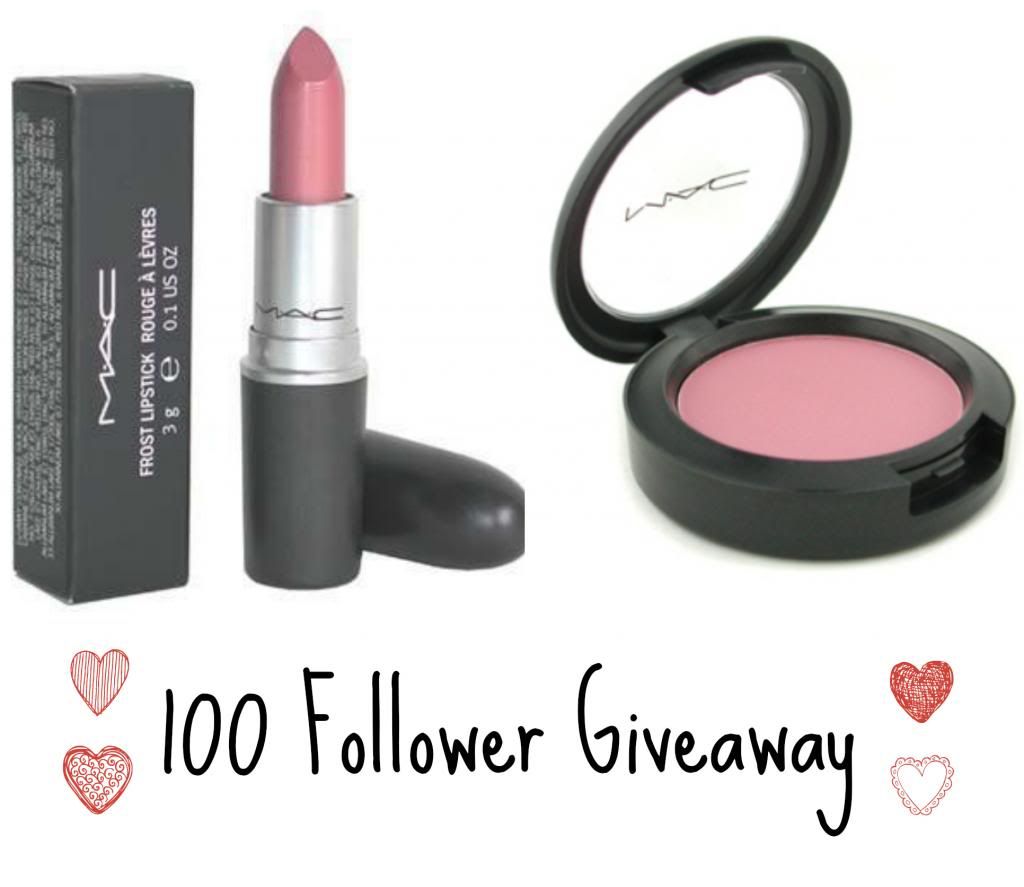 If you'd like to be in with a chance of winning, then all you have to do is enter using the Rafflecopter widget below. The only compulsory entries are that you must be following my blog via GFC and Bloglovin. There are a few additional entries too if you want to increase your chance of winning.

This is a UK only giveaway as it's my first, but I will do an international one for my next one!
Good luck and thanks again for making my blogging journey such an enjoyable one!
a Rafflecopter giveaway