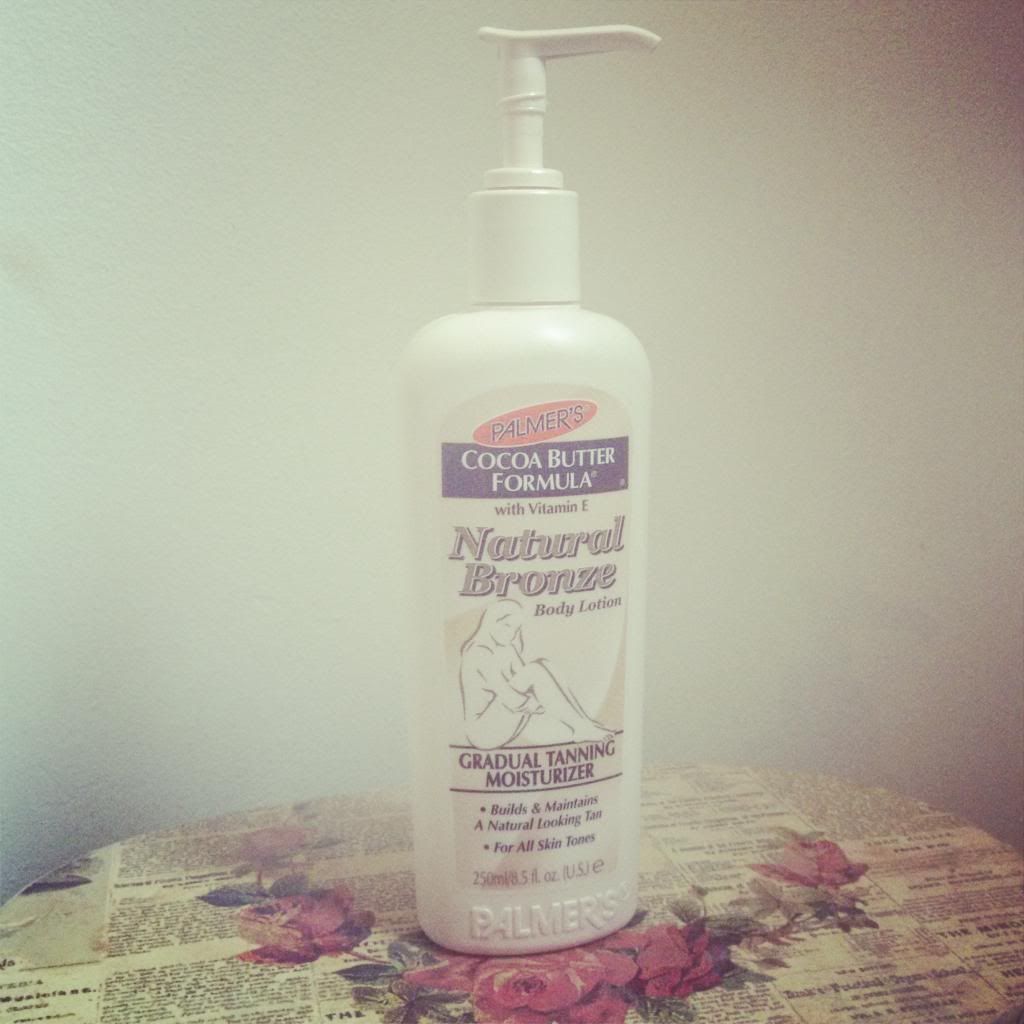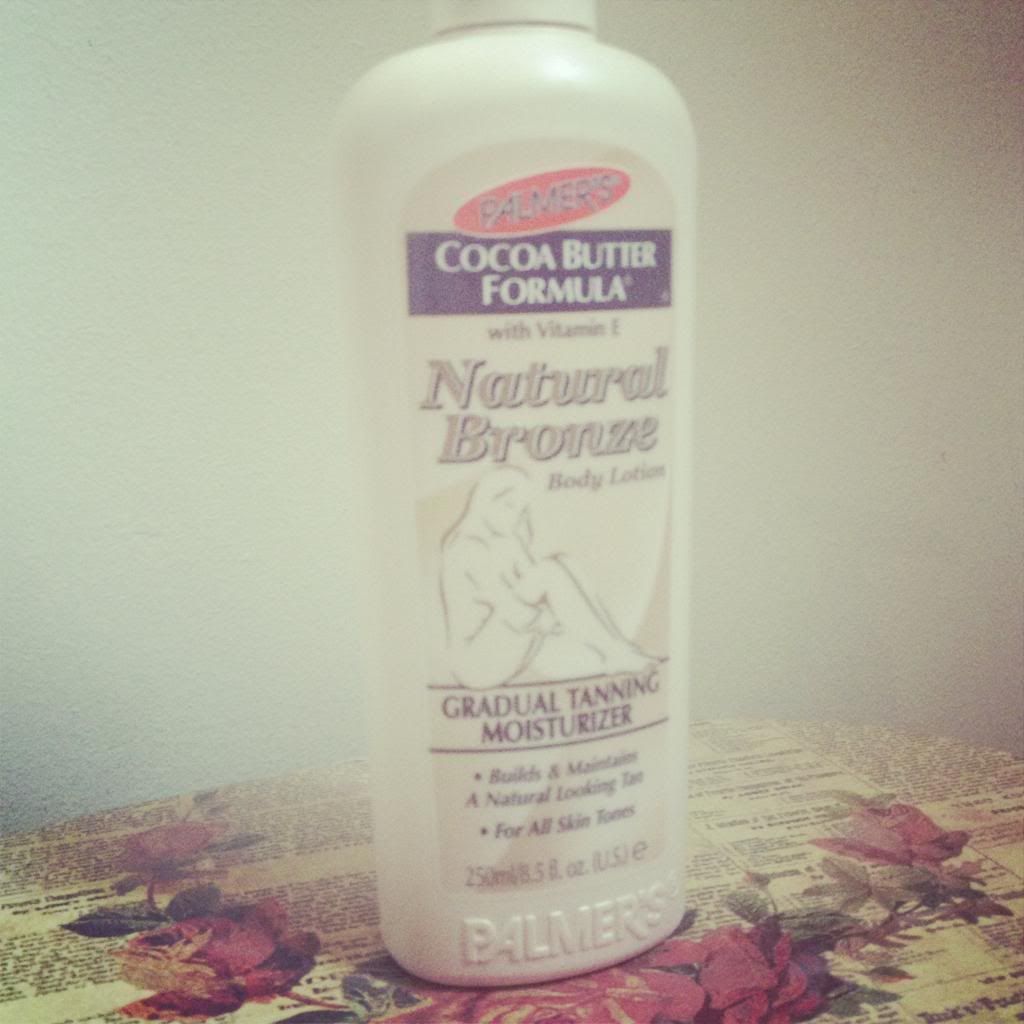 After hearing positive things about Palmer's Cocoa Butter Natural Bronze Body Lotion (what a mouthful), I knew I had to try it for myself. Despite having dabbled in gradual self tanners many times before - I'd always had mixed experiences, so I approached this product cautiously.
My first experience with any form of fake tan, was Johnson's Summer Body back when I started Uni, and it was an awful one. It made me orange and put me off tanning completely. I eventually got back on the saddle with Dove Summer Glow and had much more favourable results, but after discovering the likes of St Tropez and St Moritz I knew that gradual tanners were a thing of the past for me.
Until now...
Palmer's have really excelled themselves with this one. It's a light lotion formula (a little thinner than the likes of Dove) that sinks into the skin well, though I did still feel a little 'sticky' for a while afterwards. I put this product on in the evening before I went to bed, and woke up to a gorgeous olive glow. I was surprised yet pleased at the level of colour this product gives out, considering it's marketed as a gradual tanner - I wouldn't say I'd need to build on it.
One of my favourite parts of this product was how moisturised I felt in the morning. As I mentioned in a past post, I've never been the best at moisturising my body on a regular basis. The lure of an olive glow however, is enough for me to smother myself in it, and unlike tans such as St Moritz which make my skin feel dried out, I felt lovely and soft.
My only criticism is the smell - which isn't necessarily a deal breaker for me but it's worth a mention all the same. During application it smelt like spiced chocolate, and in the morning I woke up smelling of freshly baked chocolate cookies, but not in a good way. I don't actually want to smell good enough to eat.
Overall however, this is a brilliant product and will become a firm favourite for this year. It's available from Superdrug and Boots for £5.35.