I popped to Primark a couple of weeks ago and picked up a few bits and pieces, and whilst meandering my way through the rails I spotted this little beauty amongst the accessories. I've always appreciated the size of Primark makeup bags, but whenever I've seen one I've liked, I've picked it up for a closer look and it's always got something that completely ruins it on the back, like 'Naughty Girl'. Not for me.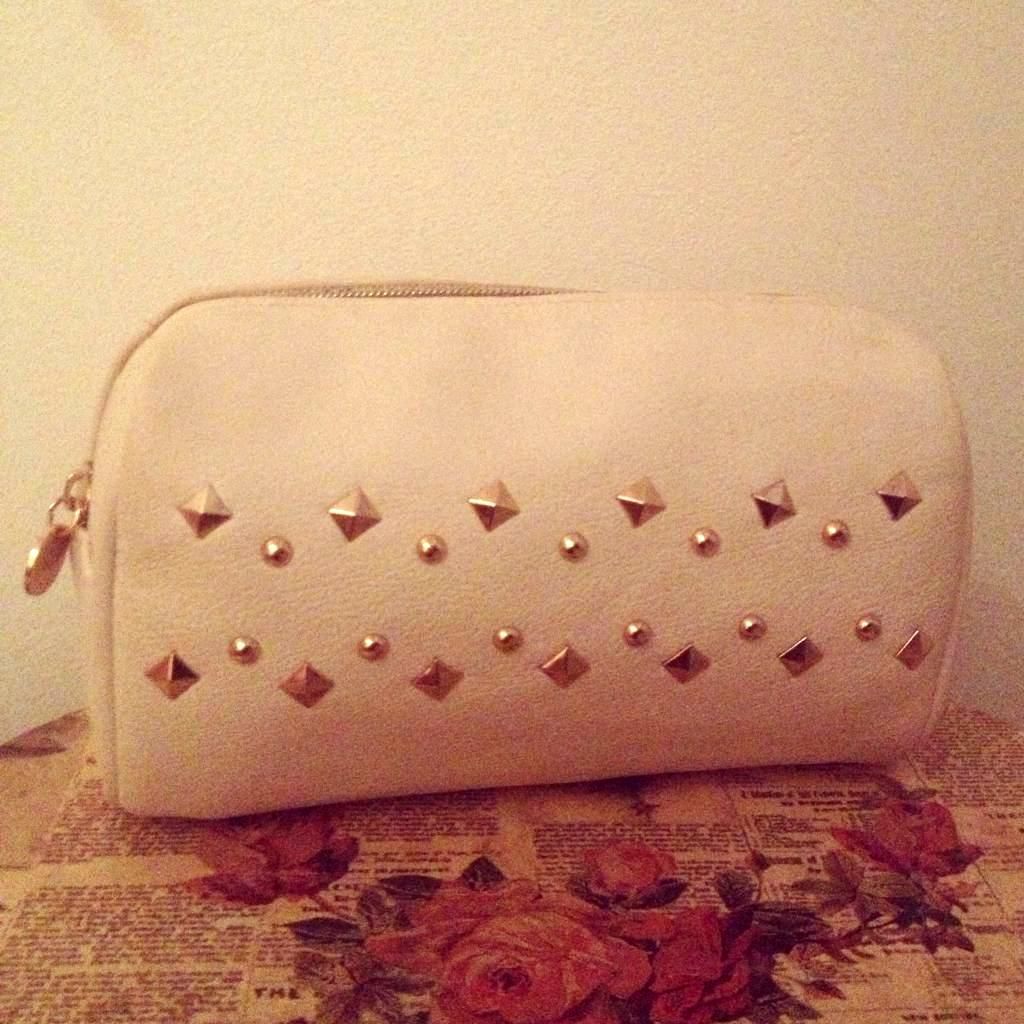 I adore anything rose gold. I've had my eye on the Michael Kors Rose Gold watch for months, so when I saw this in all it's rose gold studded gorgeousness - I knew I had to have it.

The makeup bag I currently have is a floral printed one from NotOnTheHighstreet that has my name printed on the side, it's lovely - very shabby chic but it's the most irritating of sizes. In order to transport all the makeup I like on a day to day basis I have to pack it in a very specific, regimented way - or I can't fit it all in. This isn't ideal.

This one has plenty of space, plenty of space to fill with new makeup.... right?