As it's Valentine's Day on Thursday, and many of you will be staring into the eyes of your loved ones, I thought I'd share an utterly beautiful idea for those of you who might be ready to ramp things up to the next stage... MARRIAGE.

Don't worry if you're not there yet, you are not alone...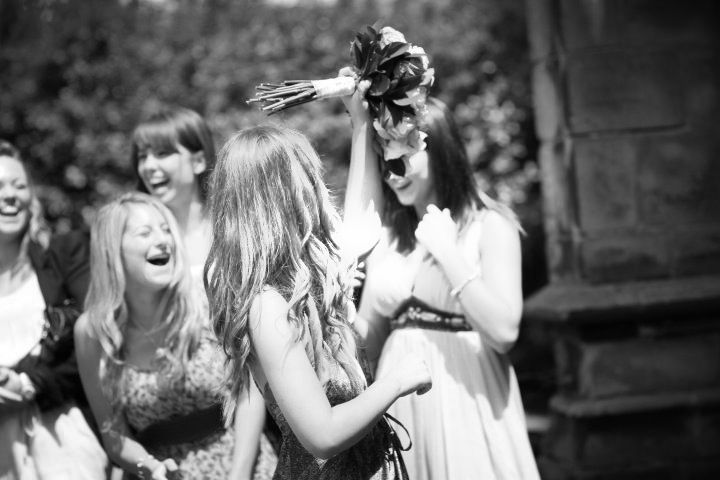 You know the joy you feel when you just stumble upon an artist or song that just speaks to you? You find yourself listening on repeat? Well that's what happened to me late last week when I stumbled upon Simon @ www.yoursong.co.uk.
This situation is unusual however, as, unfortunately for me, Simon writes bespoke wedding songs. Whilst I am definitely not in his current market, you might be…
After the stir that Tom Fletcher caused with his frankly epic wedding speech, I'm sure that many soon-to-be wed couples will now be looking at ways to add an individual touch to their wedding day that they can keep as a memory for the rest of their lives. Quite frankly, the more people having their first dance to a bespoke song, rather than Robbie Williams - Angels, the better. I thought I'd share this with you as it's such a romantic gesture, and if done correctly could be a real highlight to the day.
I was absolutely amazed at the quality of the work over at YourSong. Whilst it's a bit sad and pathetic that my new favourite songs happen to be other people's wedding songs, they really are stunning and this may have a sneaky something to do with Simon being signed to Universal Music as a songwriter.
If you're due to be wed soon, or want a gift for your loved one that's out of the ordinary, beautiful, and hopelessly romantic - then this may well be the most perfect idea for you. If you're not, check out the SoundCloud link, sit back and enjoy. You won't regret it.
P.S – My personal favourite is 'Walking Through The Door'