1) I haven't been on a proper holiday in 3 years. I am rectifying this with a trip to Morocco in May.
2)
I played the trumpet from the age of 11-16. It was my dad's dream to have a jazz star daughter, but whilst I wasn't bad at playing it – it wasn't for me. My dad has only just given it a new home.
3) I had to re-home my beloved cat, Alfie, two years ago after a relationship went very badly wrong. He was ace, and really got me through some rough times. You know what they say about pets being your best friends...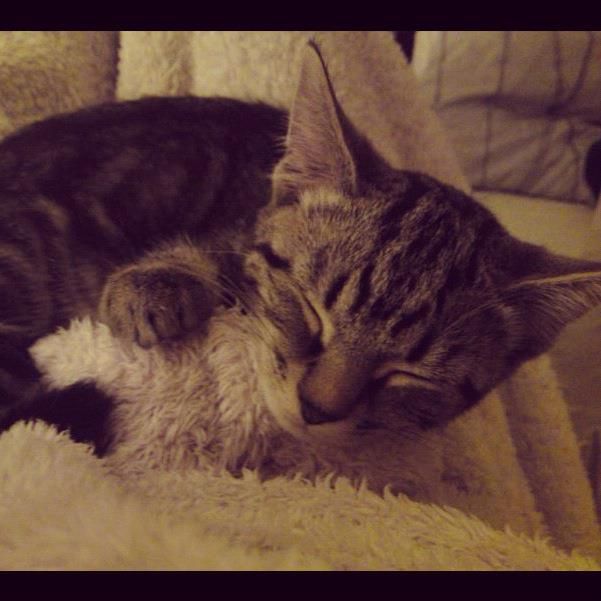 4)
My nickname is Mouse, and one of my best friend's is Fox.
5)
My guilty secret is One Tree Hill. Whilst it's finished now, I still watch it occasionally. My dream man is the character Julian (Austin Nicholls). I hope the man I marry loves me the same way he loves Brooke. (I struggle that this is fiction, granted).
6)
My favourite meal is steak. I like it rare/bleu and ideally with a bernaise sauce.
7)

I made the rather rash decision to move to London, had two interviews and started a job all in the space of a week.
8)

I used to be a gymnast. I started when I was 11 and competed nationally. I retain minimal ability now, but I can still do the splits.
9)
I love singing. It's probably my favourite thing to do, but I'm too shy to sing anywhere other than alone or with a few select close friends.
10)
I'm terrified of spiders and wasps. I have to have a lie down after seeing a spider, and I most definitely do not freeze when a wasp comes close, I run like the wind into safety.
11)

When I was 3 and picking up my older sister from school with my mum, we had to run back to the car as she'd double parked somebody. The elastic in my knickers broke and my knickers fell down mid-run. 'Mummy mummy my knickers!' - haven't lived that one down.
12)

Clearly not one for playing it cool, my most humiliating moment was aged 11, form assembly at Secondary School where I clearly announced "There are many orgasms in water". Yeah I meant organisms.
13)

I walked 50 miles in 2011 from Surrey to Brighton with my best friend Helen to raise money for Woking Hospice (a charity very close to my heart). It was absolutely terrible, but totally worth it for the £1,800 we raised.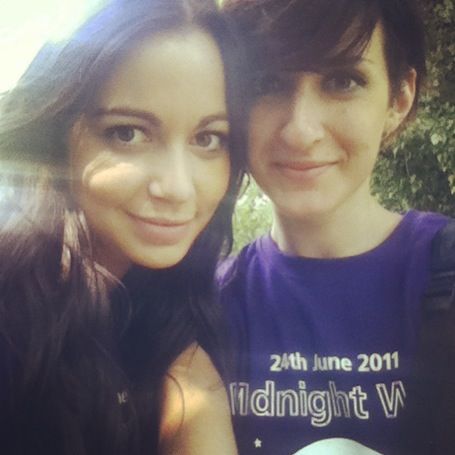 14) I want a dog so badly it's a borderline obsession.
15) I can make my eyeballs shake.
16) Eva Cassidy – Songbird is the most precious song in the world to me and it's never failed to bring a tear to my eye.
17) I'm really clumsy. I was nicknamed Bambi at university as a result. Up the stairs, down the stairs…I'm likely to trip.
18) I

was House Captain at school and I was utterly awful at it.
19)

I'm sad I never got to know either of my Grandpas (Norman (died before I was born) & Philip (died when I was 8 weeks old). Philip was the Head of BBC Science and won 3 Baftas for his work.
20) Being a mother is the most important thing for me, and whilst I'm focused on my career at the moment, I shall dedicate my life to my children when the time comes. In the meantime, I am God mother to the most gorgeous boy Seth.