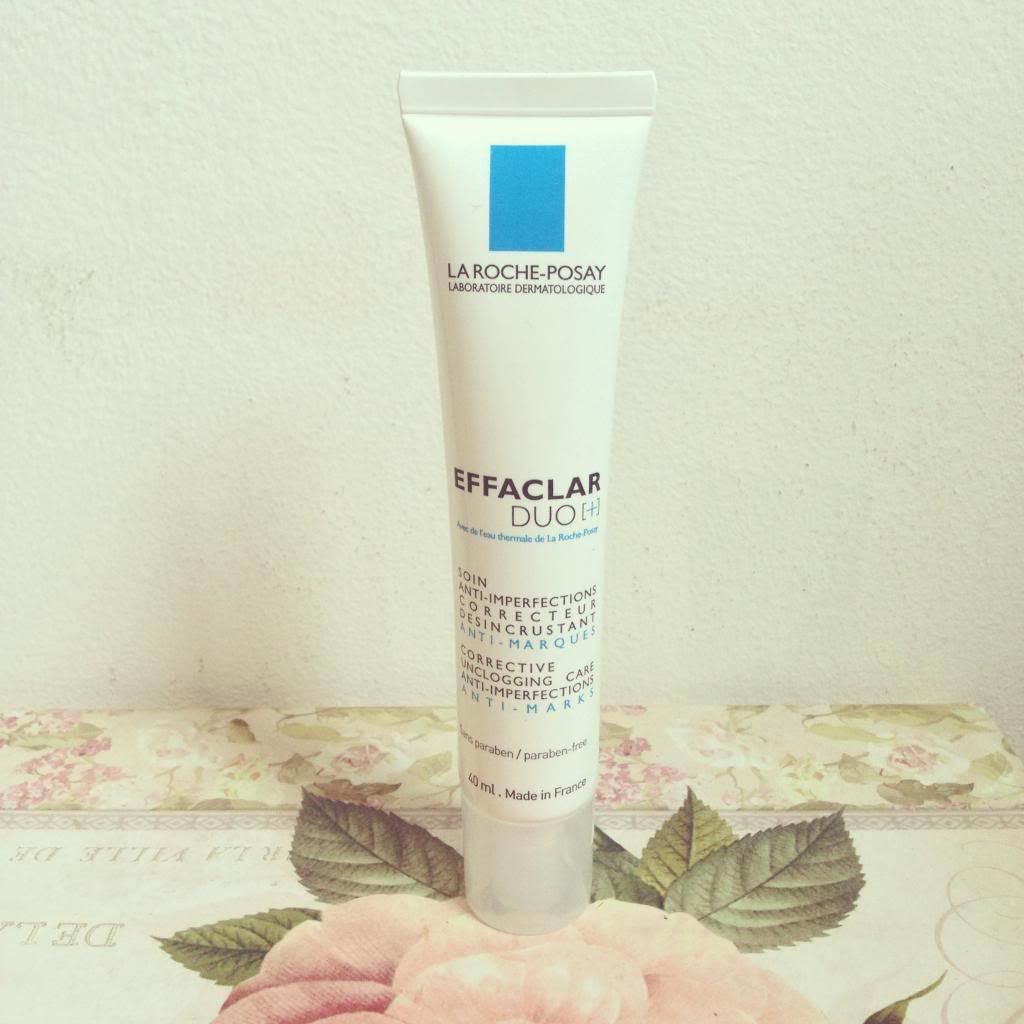 For
those of you that read my first ever review on the original Effaclar Duo formulation, it may come as a surprise to see me writing about it again. That review is
here
for those that want to read it, but to summarise, I suffered an allergic reaction and disappointedly vowed never to use it again.
Fast forward a year, and I was invited to an event held by La Roche Posay launching their new formulation - Effaclar Duo +. Despite my initial bad experience, I thought it would be a worthwhile opportunity to see if there had been any changes in formulation and to speak with their dermatologist about why my reaction might have occurred.
Effaclar Duo +* is made up of the same spot fighting ingredients as before, but in addition now tackles the red or dark marks that can stick around once the spot has disappeared. One of the standout points for me from the event was that it had been heavily tested on sensitive skin. After the talk, I spoke to one of the lovely PR ladies, and told her about my experience with the original formulation. She was very helpful and said if I suffered any similar reactions that they would set me up with an appointment with the dermatologist to investigate further.
Since I tentatively first tried this tube out, I've been really impressed with the results. After doing a small skin test to make sure that everything was in order (and suffering zero unpleasant side effects) I've noticed that any spots were visibly reduced in size in a couple of days, and any remnant red marks have definitely faded - which is brilliant. Although I know a lot of bloggers use this all over their face (as the product suggests), the dermatologist recommended just applying it direct to any problem areas, which is the approach I've taken.
This is by no means a miracle product that makes spots disappear over night (I'm fairly sure this will never exist) but it has definitely helped to speed up the spot recovery process, and I've seen significant results in the fading of any red marks. I'm really glad I revisited this brand and that their new formulation is much kinder to sensitive skin.
What are your experiences with Effaclar Duo?